Article Not found
Sorry, this article could not be found.
Bloc magazine.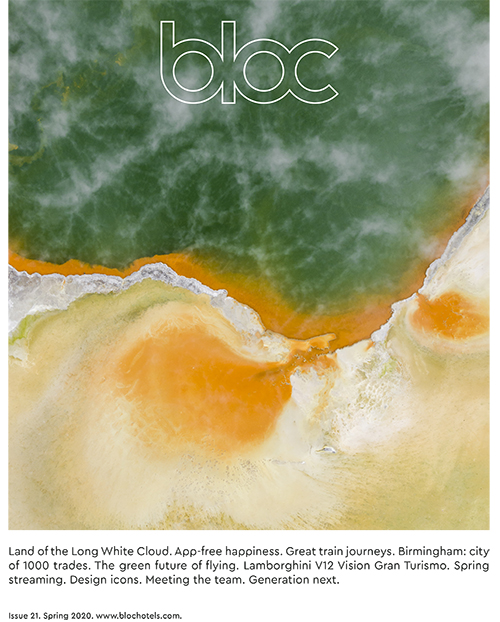 Welcome to the spring 2020 issue of Bloc magazine, where we have collated a wealth of diverse features to enjoy on your travels.
In this issue we explore New Zealand, a country with hugely diverse regions offering incredible scenery, world-class wines and exciting ecotourism.
There's also an update on Jamie Chadwick, who we are very proud to sponsor as she makes her way up the motor racing grid.
There are the usual features; Meeting the Bloc team, our favourite shows to stream and the pick of Bloc's social media.
Don't forget to sign up to Bloc's VIP Guest List, which makes you eligible for free room upgrades, free coffee and be the first to hear about our blockbuster VIP competitions.
We hope that this magazine provides you with some insight and entertainment on your journey.
Twitter.