Article Not found
Sorry, this article could not be found.
Bloc magazine.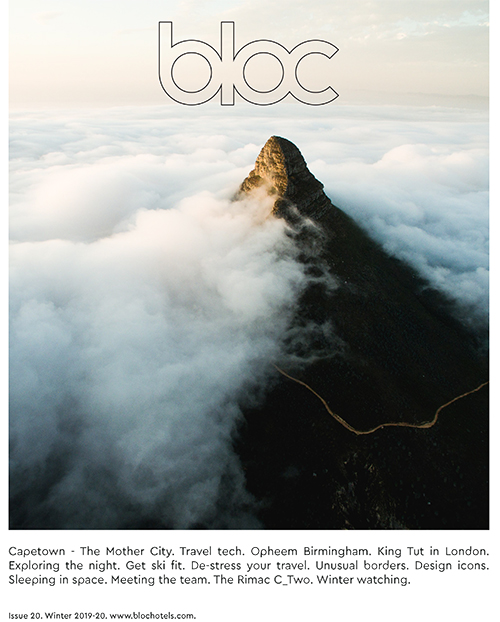 Welcome to the 20th issue of Bloc magazine, with a host of intriguing features to get you through the dark winter months.
We are really excited to have acquired another new site, in the heart of Glasgow. We look forward to delivering Bloc to this extremely vibrant part of the city, directly opposite the recently redeveloped Queen Street Station.
The winter issue of our magazine visits Cape Town - dubbed The Mother City, or the Mother of South Africa. It has incredible food and wine offerings as well as mountains and beaches all within easy reach.
We also explore a destination much further afield, with the Von Braun space station and hotel moving closer to reality.
There are the usual features; Meeting the Bloc team, our favourite shows to stream and the pick of Bloc's social media.
Don't forget to sign up to Bloc's VIP Guest List, which makes you eligible for free room upgrades, free coffee and be the first to hear about our blockbuster VIP competitions.
We hope that this magazine provides you with some insight and entertainment on your journey.
Twitter.