Book Now
Let's find your perfect room at the best price.
Price Promise. We price match our rooms in real-time against all major booking sites.
5 ways to save money when booking a hotel.
Wednesday, January 4, 2023
There are several benefits to booking a hotel room directly through the hotel's website, rather than through an online travel agency or third-party websites like Booking.com or Expedia.
Here are a few reasons why it always pays to book directly:
1. Price.
By booking directly with Bloc, you are able to take advantage of our special rates and promotions that are not available anywhere else. We're able to do this as we don't have to pay a commission to third-party websites.
For example, our free VIP+ allows you access to our exclusive member-only rates, helping you instantly save at least 10% each and every time your book.
2. Flexibility.
When you book direct, you'll enjoy more flexibility to change or cancel your reservation.
Our 'Book Now, Pay Later' allows you to secure your room and pay nothing until you stay. Better still, you can cancel without any penalties or fees up to 24 hours before arrival.
We can be more flexible should you need to extend your stay, or change your arrival date.
3. Customer service.
If you have any questions or issues before, during, or after your stay, you can contact the hotel directly for assistance.
When you book through an online travel agency or a third-party website and have a query about your booking, you'll need to contact them first, who may then need to contact us, which can cause delays.
When you book direct, you cut out the middleman. Our friendly team is available to help 24/7 on Live Chat, WhatsApp, email, or phone.
4. Reward programs.
Many hotels offer loyalty programs that allow you to earn points or other perks for your stays. These programs are often only available when you book directly with the hotel. At Bloc, we do this differently and better.
Rather than needing to earn points to redeem the best rewards, you unlock all of our exclusive VIP+ rewards the moment you book. Giving you instant access to amazing perks like free room upgrades, free late checkout, and much more.
5. Trust.
When you book directly, you can be confident that you are dealing with a business that cares, and that your personal information is secure.
Unlike when you book with an online travel agency or a third-party website, we won't bombard you with 'happy birthday' text messages or send you weekly email promotions or offers for places or things you're not interested in.
Start saving today by booking direct and unlock exclusive benefits on your next stay at Bloc Gatwick or Bloc Birmingham.
Short-term staying designed around you.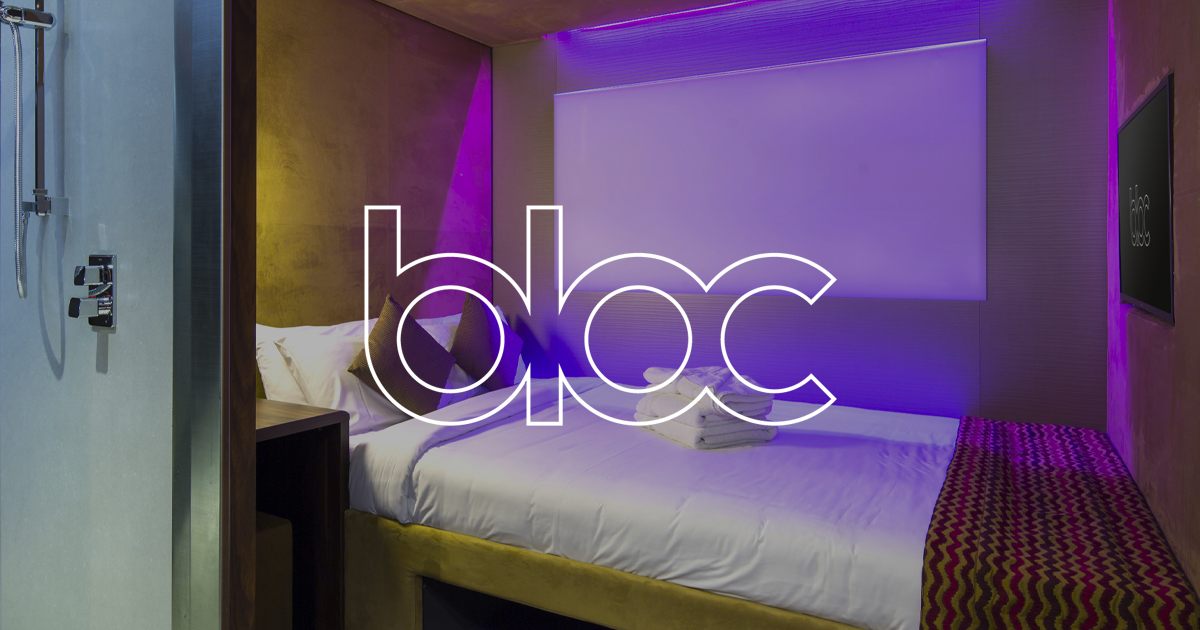 Bloc is a short-stay hotel designed to give you the very best of everything needed to sleep, shower and step out fresh into a new day, right in the heart of the action.
Lightspeed wifi, to keep you connected when you're on. High-powered showers, sound-proof walls and big, comfy beds for when you're not.
It's everything you need, and none of what you don't. No bells, no whistles, just pure rest and relaxation.