Dear Sky: Air Koryo
Wednesday, July 25, 2018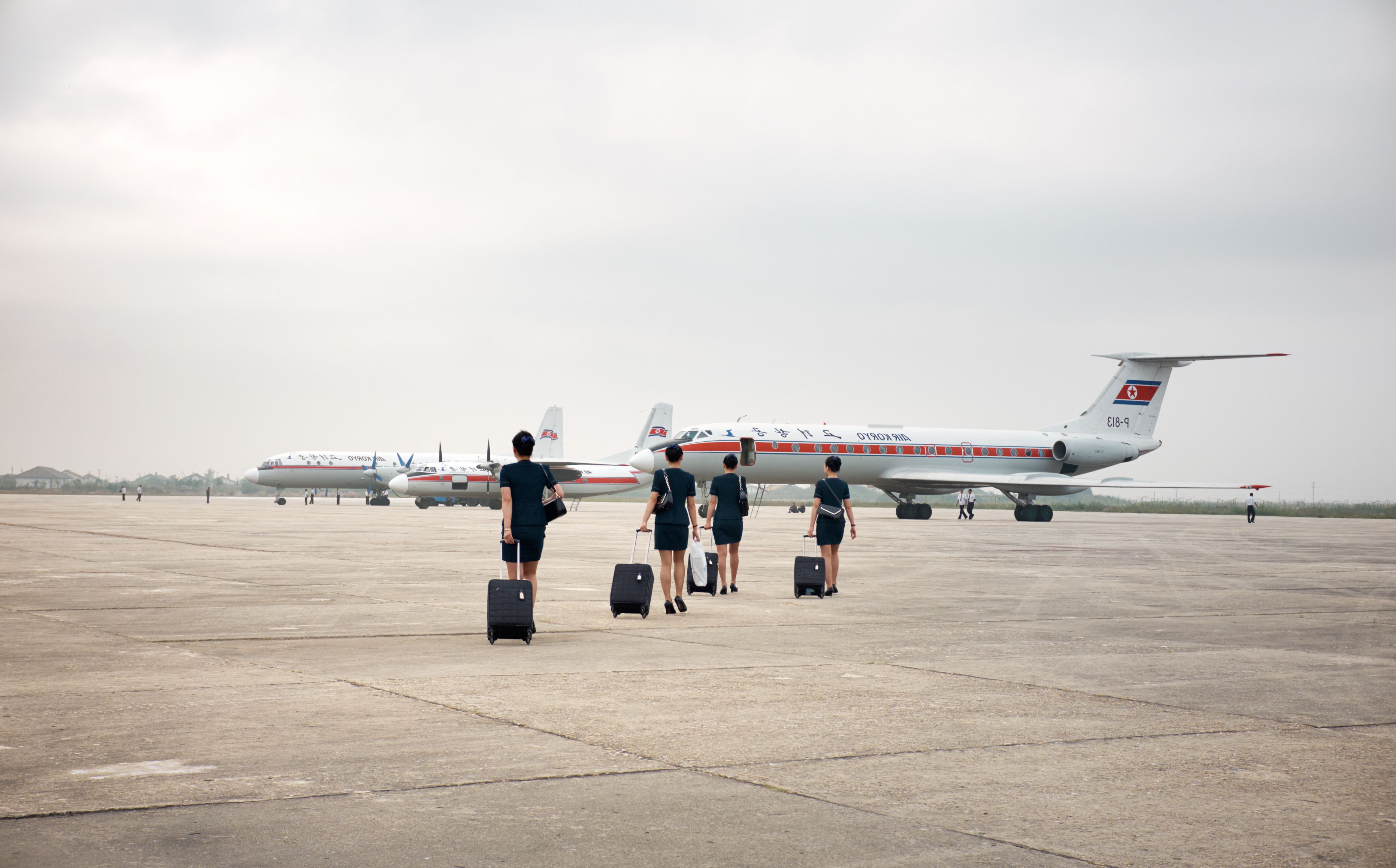 Air Koryo is the state-owned national airline of North Korea. International sanctions and environmental restrictions have reduced the airline's international destinations with only China and Vladivostok remaining.
The old Antonovs, Ilyushins and Tupolevs rarely fly abroad and therefore seem superfluous.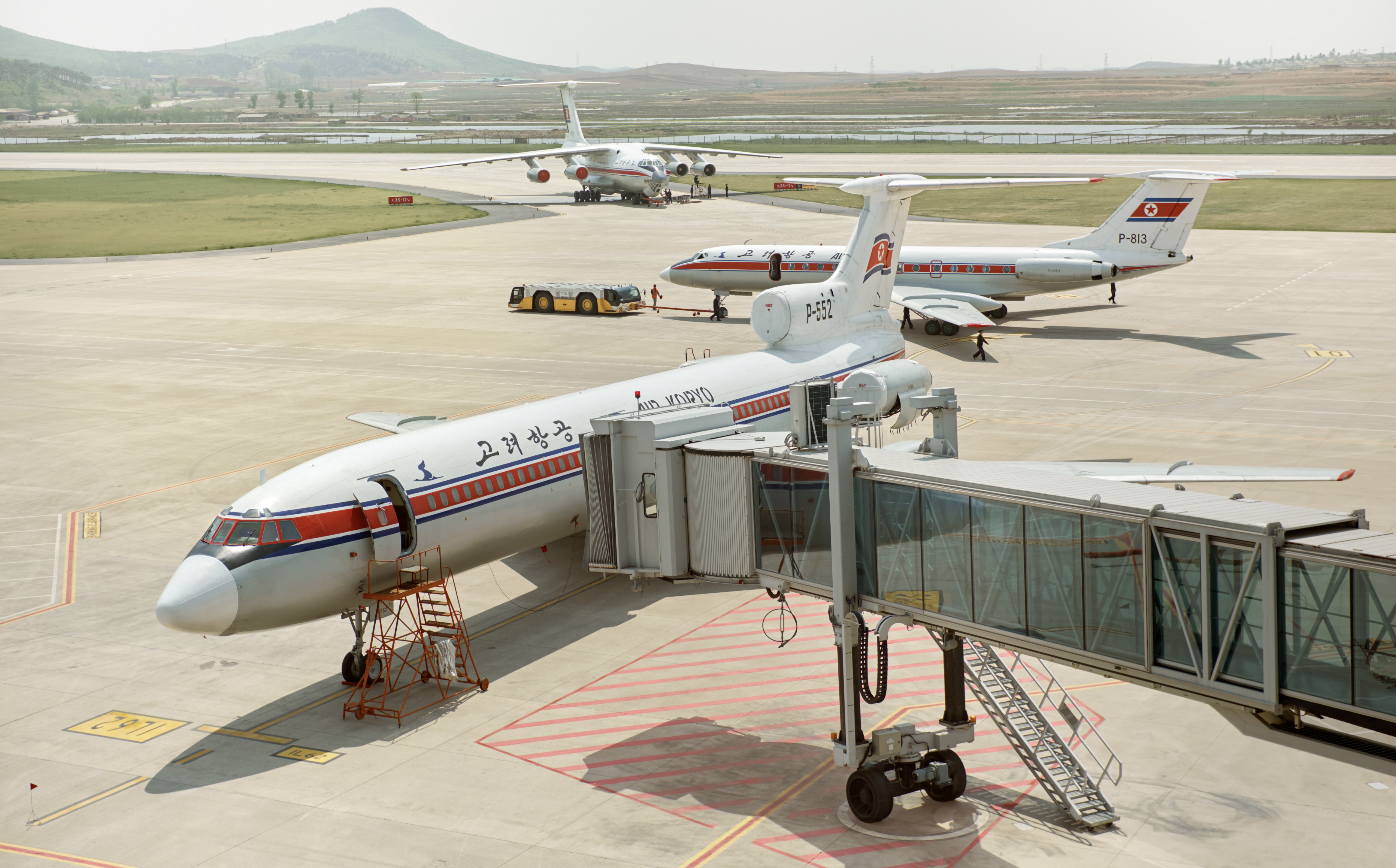 Nevertheless, these aircraft and their crews are kept ready for operation. Occasional domestic flights are all the more important for the flight attendants and pilots to practice and to keep up their knowledge and skills.
Arthur Mebius monitors the routine operations by the crew which appears as a rehearsed play of maintenance, controls and procedures. A beautiful ground control dance of which an image of dedication and pride arises.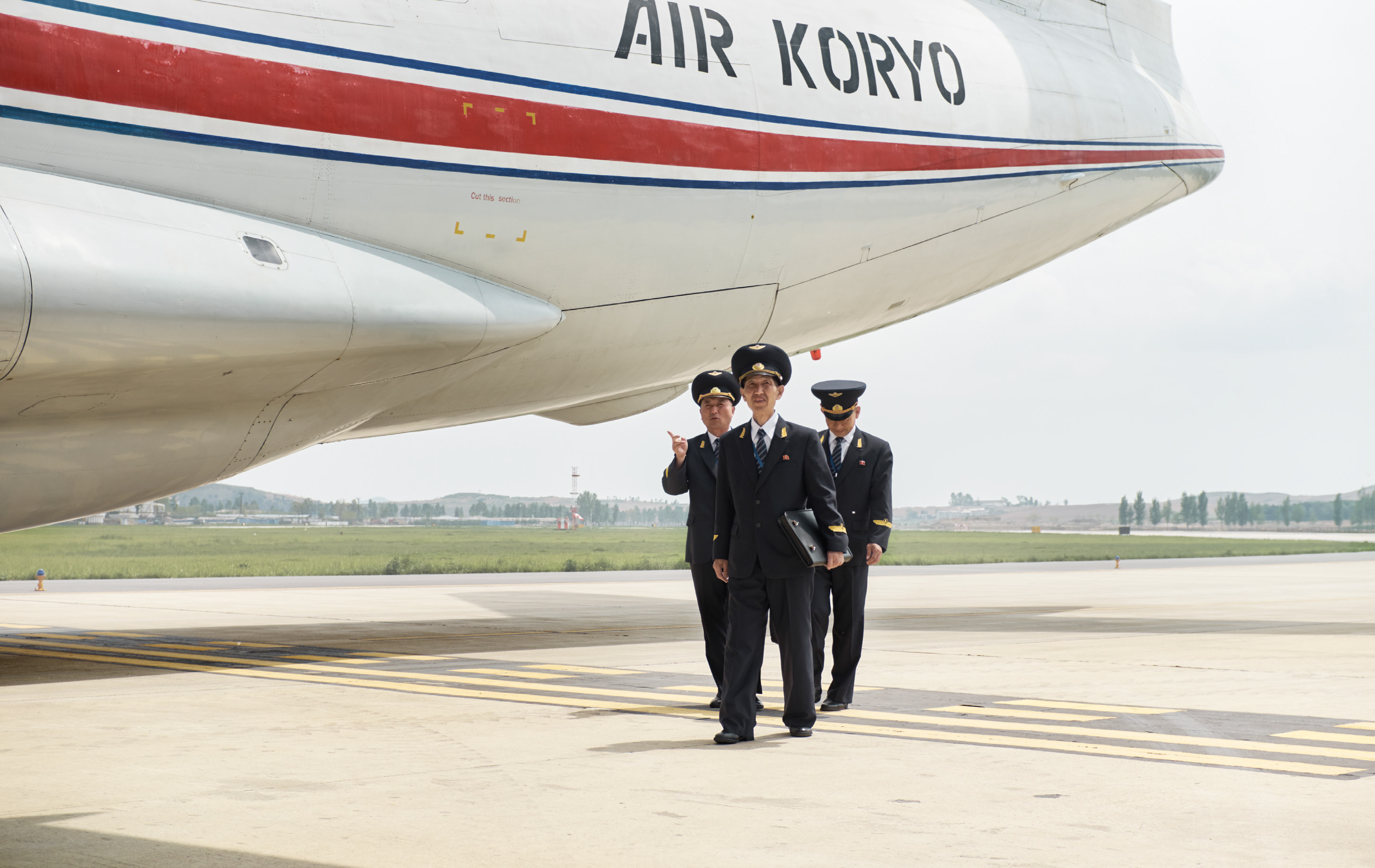 The book is complemented with fictive anecdotes based on true historical events.
Flight to Moscow onboard Tu-154
August 17, 1975
On the far side of the Yalu River into China, Shenyang is very much a Korean city, but beyond is the rest of China, a place of extremes expressed as political calamity; and on the long trek to Moscow are Irkursk, Novosibirsk, Yekaterinburg, Krasnoyarsk, Tomsk – frozen solid in winter, wild and untamed in summer. How happy are the interepid and brave crew of Choson Minhang to return to the predictable and orderly world of their beloved leader.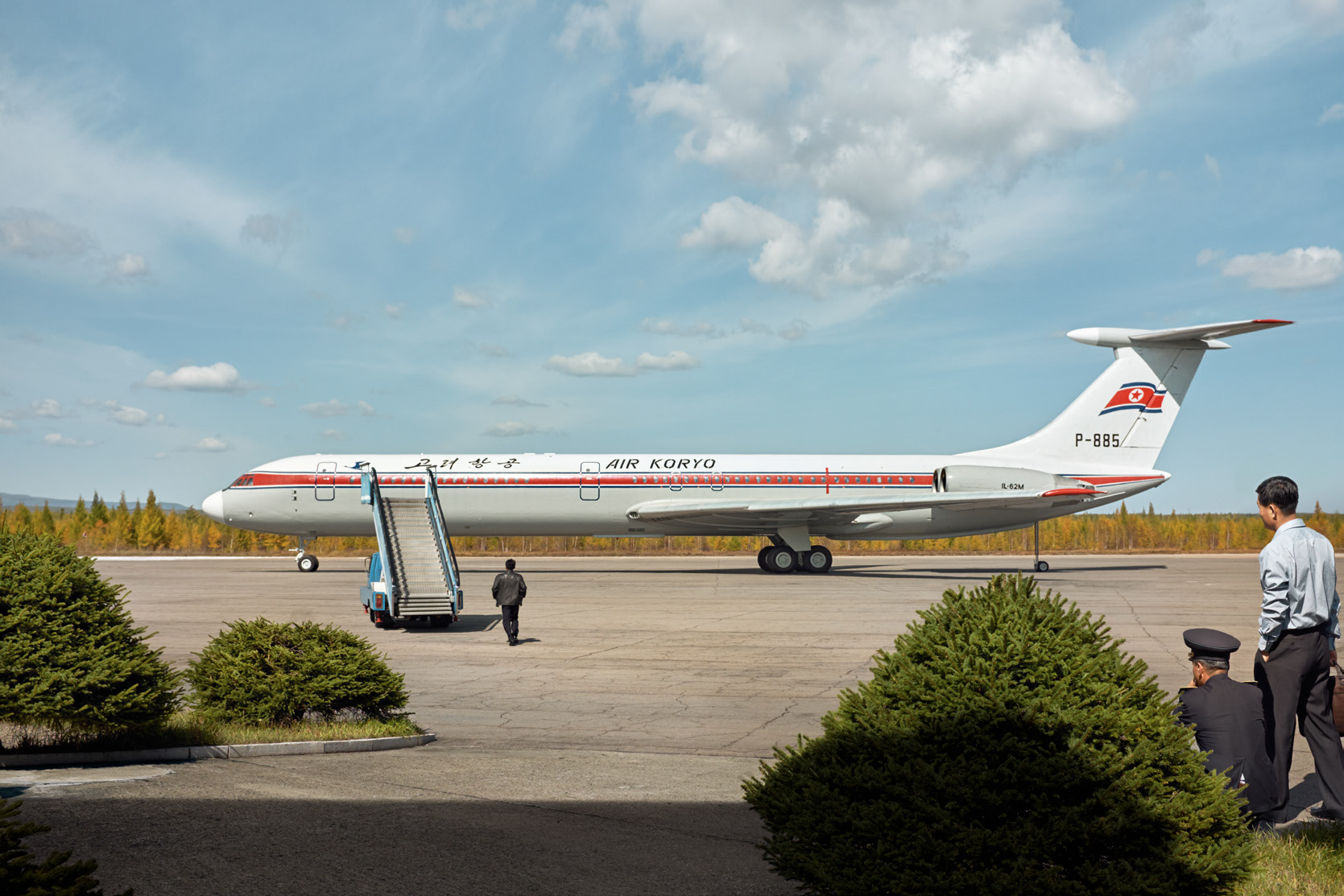 Il-62 Schonefeld turnaround
February 12, 1980
Pools of yellow light illuminate the freezing fog. A cross-section of the Interflug fleet are scattered around the airfield.
The visitors' terrace on the roof of the passenger terminal, busy in summer with kids and their parents watching the comings and goings of Aeroflot, JAT, LOT, Tarom, Malev and the rest, is empty.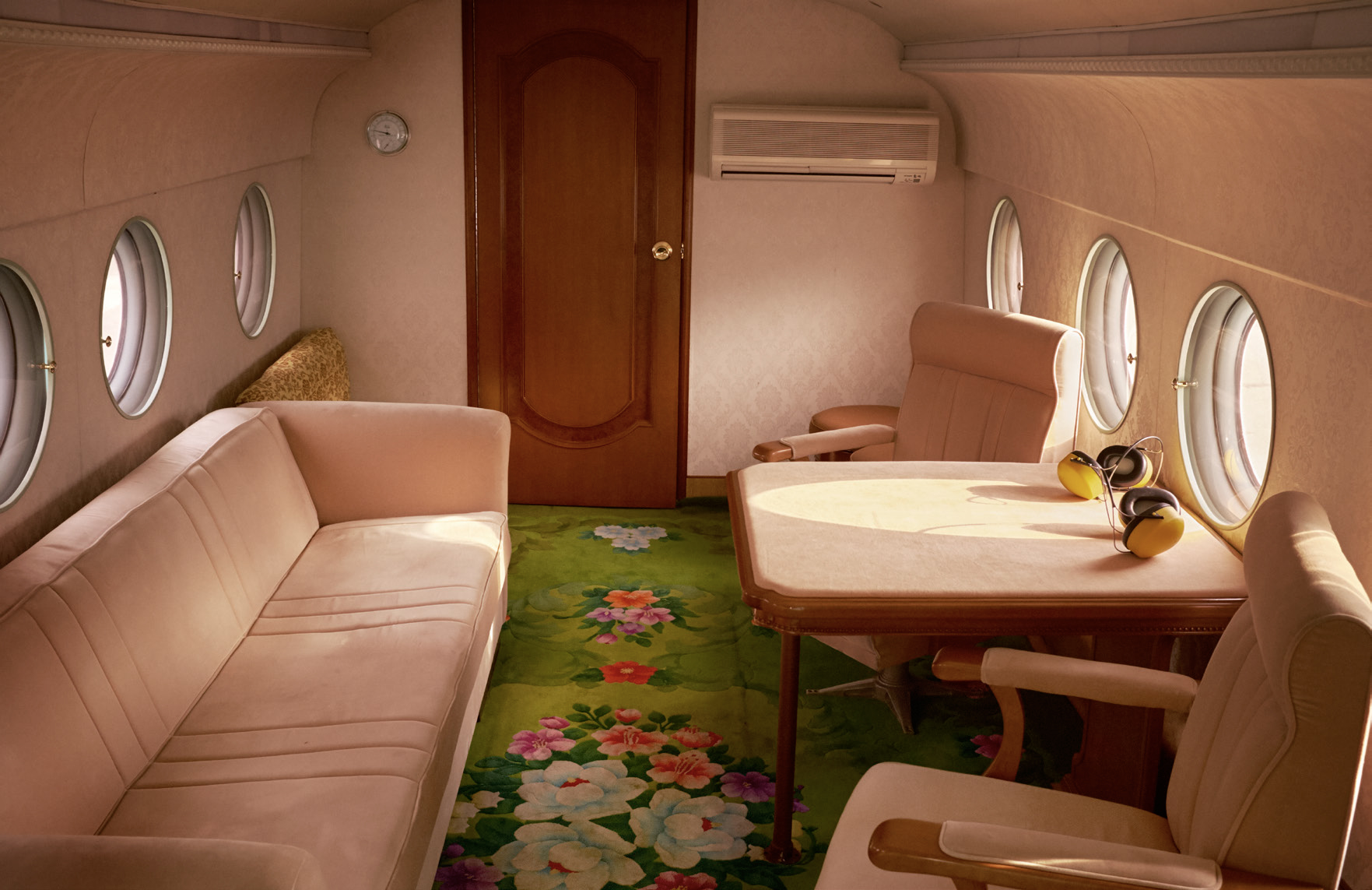 After a long and tiring journey from Pyongyang via Moscow and Sofia, the Il-62 jetliner can rest while the handful of passengers wearily clamber down the steps to the damp German tarmac and disappear into the gloomy city, swallowed up by the small line of Trabant taxis waiting outside arrivals to take them to the Berlin Stadt Interhotel, to a military base, to apartments in marching tower blocks not dissimilar to the neighbourhoods of cities back home.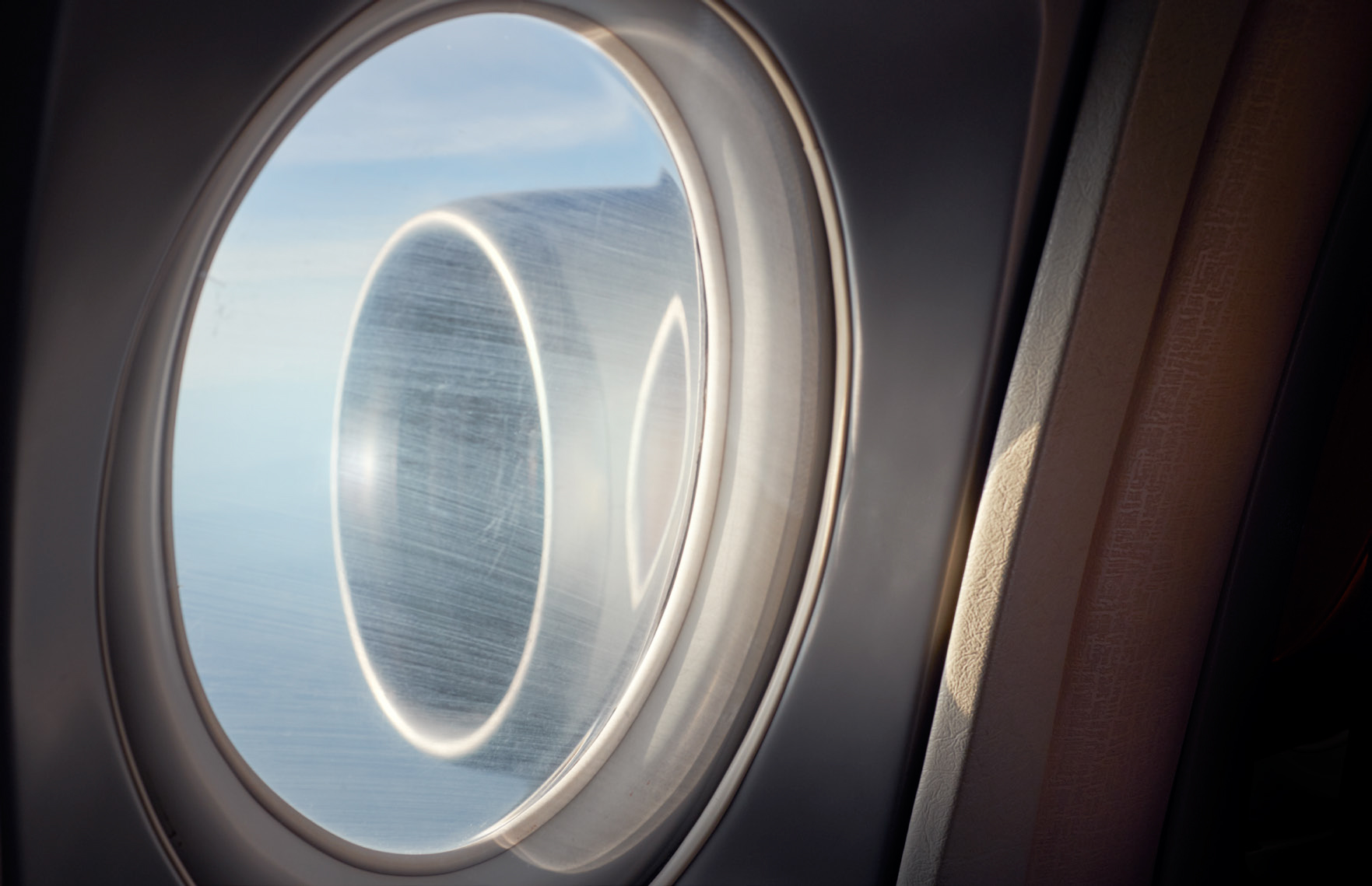 The flight, traversing entire Eurasia, operates every week as regular as a Hamhung city tram.
Photographer Arthur Mebius (Hilversum, The Netherlands, 1971) studied at the Royal Academy of Arts in The Hague. Besides his work for commercial advertising, he is constantly working on personal projects with a strong interest on aviation.
For more information, and to buy the book, visit: www.dearskybook.com
BLOC Hotels London Gatwick
They say it's better to travel than to arrive. We think both are important. With BLOC you won't have far to travel at all. We're waiting to welcome you just steps from Gatwick South Terminal Departures. Any closer and we'd be on the runway!
Our 245 room hotel offers 'Sleep Haven Zones', family rooms, a business floor and Presidential Suite. Park at the terminal through one of our exclusive deals; check your bags with your airline and take your overnight bag to the room; send an email with free WiFi; relax on your sumptuous king-sized bed, watching one of our HD LED TVs; freshen up in a monsoon-drench shower wet room and seamlessly check out to arrive at your gate in a great mood to enjoy your holiday or business trip. So much more for less.