Airport Announcements
Tuesday, September 3, 2019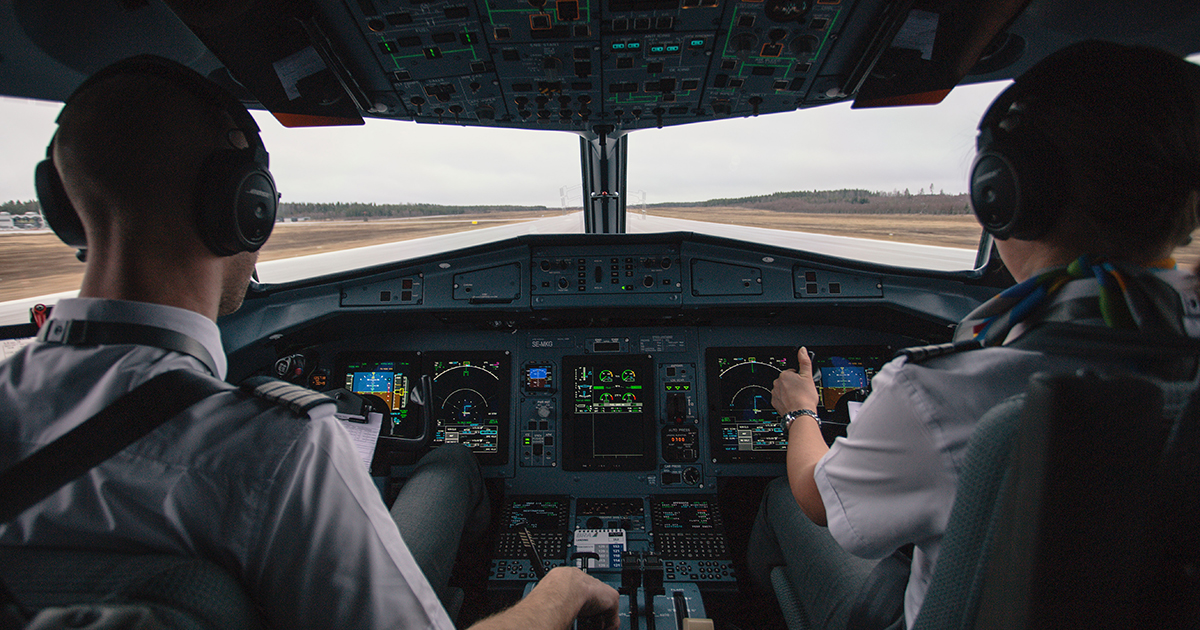 If you're an A-List Hollywood actor, January can be a nail-biting month as you wait patiently to hear if you've been shortlisted for an Oscar. It can propel your career to new heights and places you into a very elite category of people. The same can be said for airlines in June…
Skytrax, the aviation's Hollywood Foreign Press Association equivalent, gathers millions of airline passengers surveys to calculate the world's top 100 airlines.
The big winners for 2019 were Qatar Airways, moving up one place to claim the top spot and also winning the world's best business class and business-class seat.
Coming in second were last year's winners Singapore Airlines, who also won awards for the world's best cabin crew, best airline in Asia, the world's best first-class and first-class seat.
Third place holders were ANA All Nippon Airways, who won the award for best airport services, best business-class on-board catering, best business class in Asia and the best airline staff in Japan.
Further down the list at number 19 is the UK's highest ranking airline, British Airways. Improving an impressive 12 places from last year, they also won the award for best airline staff in Europe.
However, it's not all about the big-budget carriers. easyJet achieved 37th place, 4 places above of the highest-ranking United States airline Delta Air Lines.
But at the other end of the spectrum, there are some awards that airlines would rather not receive.
Which? Travel in July revealed the worst airlines and route for delays after analysing the punctuality statistics of the UK's biggest airports over the past five years.
Thomas Cook was the biggest loser, with 11.5% of their passengers arriving more than an hour later than scheduled into the UK. The worst delays compared to any other major airline in 2018.
Findings also showed that easyJet (8.7%), Tui (8.1%) and Ryanair (7.8%) planes were all significantly more delayed in 2018 than four years previous.
British Airways and Jet2 were the only two airlines to buck the trend, both achieving better punctuality scores than compared to previous results.
The most delayed route for major airlines at UK airports last year was Stansted to Dalaman in Turkey, operated by Thomas Cook. Almost one in four of all incoming and outgoing flights were delayed by over an hour.
However, Ryanair was the collective worst, operating seven of the 10 most delayed routes.
Their most dreadful was between Liverpool and Malpensa in Italy, with 22.4% of flights an hour behind schedule. The other six Ryanair routes to make the top 10 were all to and from Stansted, the airline's main UK base.
In response to the findings, Thomas Cook said that its punctuality performance suffered because it cancelled fewer flights than other airlines.
Ryanair said that the majority of air traffic control staffing delays were allocated to Stansted and Luton to protecting Heathrow and Gatwick.
Is there light at the end of the tunnel? Maybe, but it's predicted that flight delays could get worse before they get better.
There were more than 2.25m aircraft movements across the UK last year, up from just over 1.5m in 2014.
With UK airspace fundamentally unchanged since the 1950s, it has failed to keep pace with the surge in traffic, something which the CAA acknowledges is a reason for increased delays.
Worst still, the first phases of modernising UK airspace isn't expected to be completed until 2025.
If 2018 is a taste of what's to come, there could be an even bigger storm coming over the horizon.
BLOC Hotels London Gatwick
They say it's better to travel than to arrive. We think both are important. With BLOC you won't have far to travel at all. We're waiting to welcome you just steps from Gatwick South Terminal Departures. Any closer and we'd be on the runway!
Our 245 room hotel offers 'Sleep Haven Zones', family rooms, a business floor and Presidential Suite. Park at the terminal through one of our exclusive deals; check your bags with your airline and take your overnight bag to the room; send an email with free WiFi; relax on your sumptuous king-sized bed, watching one of our HD LED TVs; freshen up in a monsoon-drench shower wet room and seamlessly check out to arrive at your gate in a great mood to enjoy your holiday or business trip. So much more for less.