Cricket's coming home to Birmingham
Friday, June 14, 2019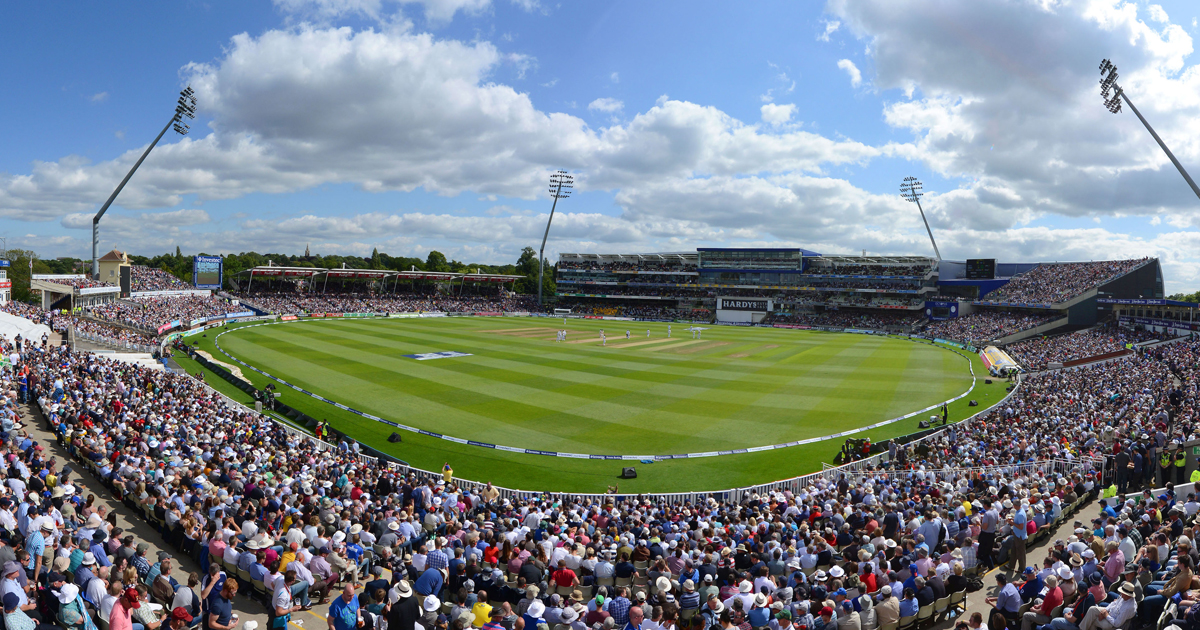 England's bid to regain the Ashes begin in Birmingham this summer, with the first test against Australia at Edgbaston from August 1st. We'll be watching…will you?
Around 25,000 will pack the stadium for each of its five days. And there's plenty of reasons for the Barmy Army to celebrate as Edgbaston is considered England's lucky ground.
Our boys have been undefeated in the city for a decade. But Australia are on a high from the 4-0 thumping they delivered in the last Ashes.
So to inspire England to victory, here are our six favourite Edgbaston Ashes moments of all time:
2015: Fast bowler Steve Finn stepped into the England team as a replacement for Mark Wood. He took a career-best six wickets for 79 runs, helping England to an emphatic win.
2005: England beat Australia by just two runs. Freddie Flintoff proved he is the ultimate sportsman by consoling Brett Lee on losing his wicket to end the closest ever match in Ashes history.
1997: England's victory in the opening test proved that the 'invincible' Aussies were human after all. Nasser Hussain and Graham Thorpe hit a record-breaking 288-run 4th wicket partnership.
1985: David Gower hit a majestic 215 runs. His quick-fire 331 with batting partner Tim Robinson, remains one of the most impressive stands for England against Australia.
1981: With Australia needing just 46 to win, Ian Botham took five wickets from 28 balls and conceded just a single run. England's amazing victory was a key part of the legendary '81 series.
1909: England's first Ashes win in Birmingham came at the second time of asking. Victory was largely down to left-arm bowlers George Hirst and Colin Blythe, who shared 20 wickets.
If you are one of the thousands heading to Edgbaston this summer, why not make big a day of it: watch them play, then stay overnight BLOC Hotel. We are looking forward to welcoming fans throughout the Edgbaston test match.
For more info on what's on in and around the city this summer, visit our Things to do in Birmingham page and plan your staycation today.
BLOC Hotels Birmingham
The BLOC philosophy is new to the UK. The concept is called pared-down chic and is based on ideas we've adapted from the best designers around the world. By injecting a little British creativity, we have been pushing the boundaries of hotel design. From the build right down to the finishes in each room, we work with cutting-edge materials and innovative thinkers whose mantra really is, small is beautiful.
The idea is to build very cleverly using the very best materials whilst still making it as cost-effective as possible. And that means we can offer our guests really chic rooms in prime city centre locations at very, very good prices.
Looking for some staycation inspiration? Check out Things to do in Birmingham and start planning your next adventure with BLOC.