Book Now
Book direct and save at least 10& + other exclusive Bloc perks.
Be safe. Be insured.
Tuesday, August 24, 2021
We rarely read the small print, but when it comes to trying to find travel insurance that covers Covid disruption, it pays to put on your reading glasses.
The travel industry has had a rocky start since its tentative reopening in May. With countries flip-flopping around the UK's red, amber, and green travel lists, it is no surprise that 2021 summer bookings abroad have been disappointing.
Price comparison site TravelSupermarket found that 53% of holiday bookings made during June were for 2022, even though the peak summer season had yet to begin. With going on holiday more complicated than ever before, even with the relaxed rules for those returning home double vaccinated, it makes sense for international travellers to be prepared for the unexpected.
Grant Shapps, the UK Secretary of State for Transport, has warned that a country on the UK amber list can be moved to the red list at any time and without warning. Likewise, destination countries can also change the rules for arrivals at the drop of a hat should they feel the need to.
Commentators from all corners have recommended that everyone have some form of travel insurance that offers Covid related protection for their next trip. But a recent study by consumer body Which? found that many policies offered "next to no cover" when it came to having to cancel for reasons related to the coronavirus.
Of the 263 travel insurance policies analysed, only two offered 'complete' Covid cover.
HSBC and Barclays were the only two providers to offer policies classed as 'complete' because of their protection for travellers against three significant risks:
Cancellation because of changes in advice from the Foreign Office or government lockdowns prohibiting travel.
Testing positive for Covid or being told to self-isolate.
Medical and repatriation costs.
And it seems that many travellers are not reading the small print. A Which? survey found that 50% of travel insurance customers believed that they would be covered should the government's travel advice change after a trip was booked.
99% of policies analysed by Which? found that they offered no cover for this scenario. The misperception stems from often confusing, blanket terms such as 'Covid Cover' or 'Enhanced Covid Cover' on insurers' websites. Even though many travel insurance websites clearly display what their policies do cover, few give the same attention to what they don't.
Our advice is to do your own research, check comparison websites and read the small print like your holiday depends on it.
Bloc Gatwick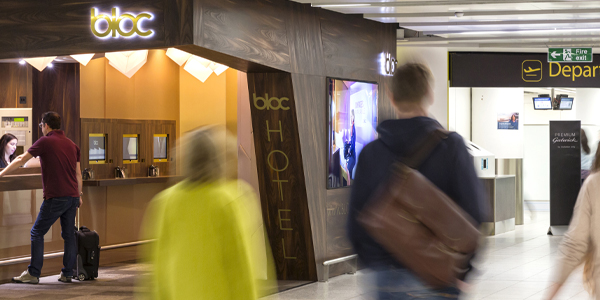 Bloc is a short-stay hotel designed to give you the very best of everything needed to sleep, shower and step out fresh into a new day, right in the heart of the action.
It's short-term staying designed around you. Lightspeed wifi, to keep you connected when you're on. High-powered showers, sound-proof walls and big, comfy beds for when you're not.
It's everything you need, and none of what you don't. No bells, no whistles, just pure rest and relaxation. And even better, it's right at the centre of the action, so you can step right out into it when morning comes, and step right back in when the day is done.
Book direct and save at least 10% + Free Premium Security.