Listen Up
Wednesday, September 5, 2018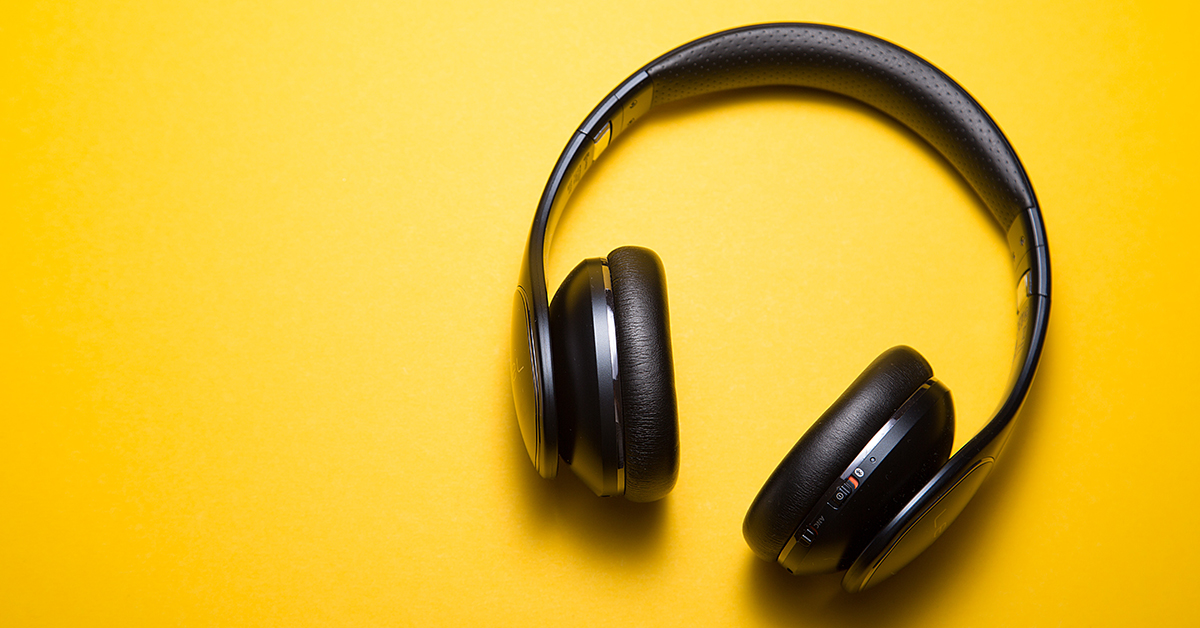 Originally coined "audioblogging" by a group of American journalist in the 80s, podcasts have matured into a cornucopia of endless auditory discovery.
From people sharing stories about the secret history of Hollywood, farmers debating the pros and cons of going organic, to comedians rambling for hours with fellow comedians. There really is something for everyone, and more people are listening than ever before.
Apple's podcast service reported 50 billion all-time podcast download and streams earlier this year. While here in the UK, a recent survey by Acast Audio found that 23% of people listened to a podcast in the past month, on average listening to 3.6 hours of content in a typical week.
The rise in connected home devices, like Google Home and Amazon Alexa, has been linked to the recent upward trend. Opening up once a niche media to even more niche audiences.
With an estimated 18.5 million podcasts in over 100 different languages currently available, to the uninitiated, it can seem a little overwhelming to get started. But fear not.
Whether you're a podcast junkie, or headphone virgin, here are our top picks currently keeping us occupied on our journeys to work, and the best podcatcher (apps) to keep your ears humming.
HOW TO LISTEN:
Overcast (iOS) - Free
A great combination of clean design and powerful podcast management features.
It also comes with some nice little audio features like Voice Boost, automatically raising quiet voices and lowering loud ones. Short on time? It also has Smart Speed, automatically cutting away silence for speed listening.
Google Podcasts (Android) - Free
Only recently released, the Google Podcasts app is a must-have if you own a Google Home speaker. Start a podcast on your phone during your commute home and pick up where you left off seamlessly on your smart speakers.
They also plan to harness the power of AI to introduce automatic closed captioning in the future, which is neat.
https://play.google.com/store/apps/details?id=com.google.android.apps.podcasts&hl=en
Pocket Casts (iOS, Android) - £2.99
With an attractive design and intuitive functionality, Pocket Casts is for the audio addict. Supporting playlists, download categories, video podcasts and auto-downloading.
It's most powerful feature is seamless cross-platform listening, which is great if often switching been an iOS and Android device.
Spotify (iOS, Android) - Free
Probably not the first choice that comes to mind when thinking about podcasts, but the streaming juggernauts have added a dedicated podcast area to their app.
Search through a range of neatly organised categories, from Storytellers to Sports, they also have some Spotify Original podcasts too. If you don't want a dedicated podcatcher, then this by far your best choice.
WHAT WE'RE LISTENING TO:
RADIOLAB (30 MIN EPS)
Science explained through sound. A two-time Peabody Award-winner, Radiolab is an investigation told through sound and stories, centred around one big idea. Where information sounds like music and science and culture collide.
Episode Spotlight: Nukes - a look up and down the US nuclear chain of command to find out who gets to authorise their use, and who stands in the way of Armageddon.
PLANET MONEY (20 MIN EPS)
The economy explained. Imagine you could call up a friend and say, "Meet me at the bar and tell me what's going on with the economy". Now imagine that's actually a fun evening, then you have Planet Money.
Episode Spotlight: Planet Money Buys Oil - they buy 100 barrels of oil and follow it out of the ground, through a refiner, and into someone's gas tank.
NO SUCH THING AS A FISH (45 MIN EPS)
If you love QI, then you've come to the right place.
A podcast from the QI offices in which the writers of the hit BBC show huddle around a microphone and discuss the best things they've found out this week.
Episode Spotlight: To be honest, they're all great.
PUNT PI (30 MIN EPS)
Part-time comedian, full time Hercule Poirot.
Steve Punt turns private investigator, examining little mysteries that perplex, amuse and beguile from the past. All started with a voicemail from his supervisor, Tracy.
Episode Spotlight: Treasure in the Piano - A piano tuner discovers a hoard of gold coins carefully concealed inside a piano. Whoever hid it there is a mystery.
BLOC Hotels London Gatwick
They say it's better to travel than to arrive. We think both are important. With BLOC you won't have far to travel at all. We're waiting to welcome you just steps from Gatwick South Terminal Departures. Any closer and we'd be on the runway!
Our 245 room hotel offers 'Sleep Haven Zones', family rooms, a business floor and Presidential Suite. Park at the terminal through one of our exclusive deals; check your bags with your airline and take your overnight bag to the room; send an email with free WiFi; relax on your sumptuous king-sized bed, watching one of our HD LED TVs; freshen up in a monsoon-drench shower wet room and seamlessly check out to arrive at your gate in a great mood to enjoy your holiday or business trip. So much more for less.