Best ski gear and tech for winter 2019.
Tuesday, December 3, 2019
We've scoured the world (-wide web) to track down all of the very best gear and tech you could need to accompany you on your winter travels.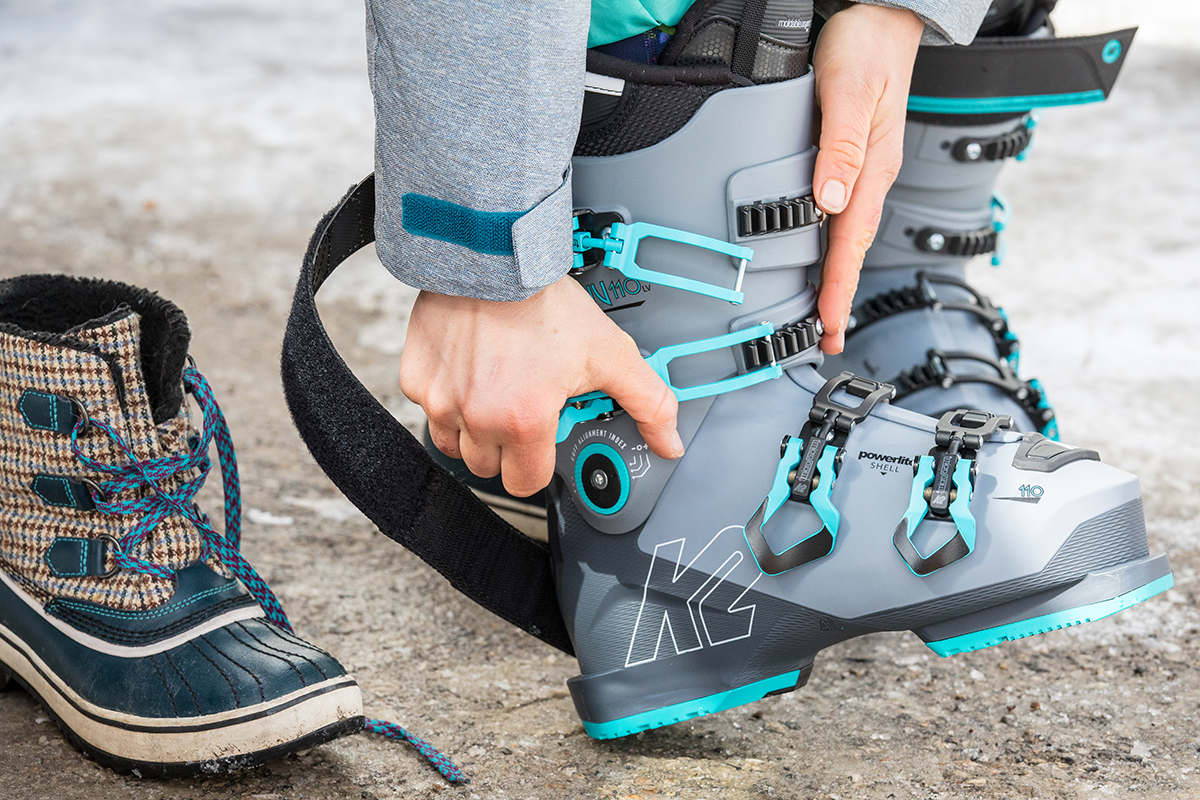 K2 Recon 120 MV Heat Ski Boots. From £350.
This year, the team at K2 have upgraded their two ski boots with cosy USB-rechargeable Term-ic heat technology, that's built right into the liners of each boot.
With three heat settings in total, they can keep your toes warm from 4 to 19 hours. Best to charge them overnight, as they can take between 6 to 7 hours to fully charge.
With a weight of 1.65 kg, they're the lightest alpine ski boots the team have ever produced, making them more comfortable to wear and can be heat moulded to match the specific contours of your feet too.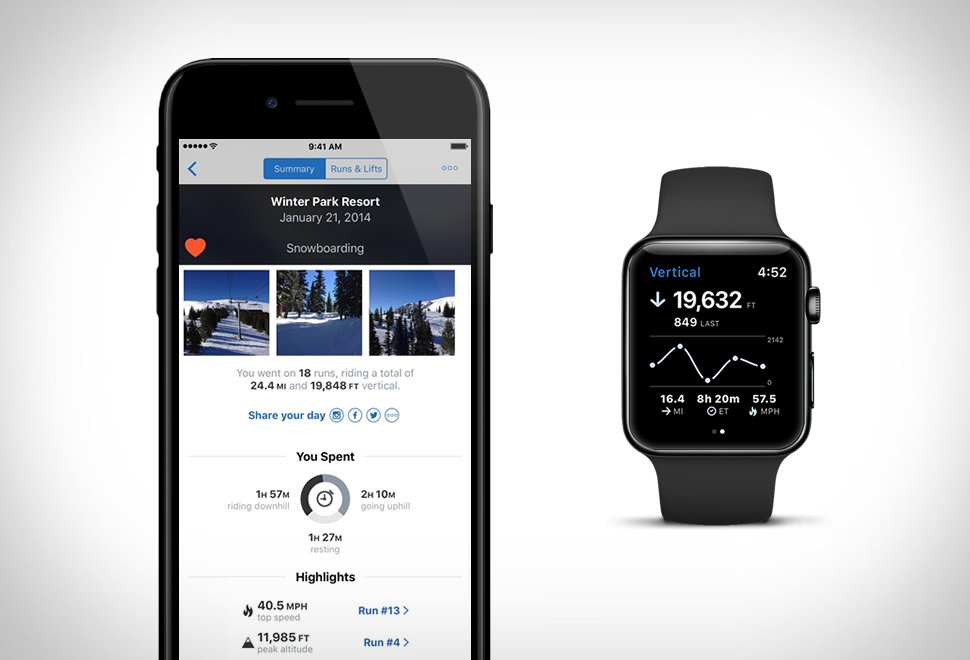 Slopes app. Free.
If you're a Strava user who's been looking for new ways to taunt your friends during the winter months, then you're in luck.
The popular social fitness tracking now works seamlessly with the ski and snowboard app Slopes, making it easier than ever to track your activities both at the resort and in the backcountry.
Designed specifically with skiers and snowboards in mind, Slopes for iOS tracks your speed, distance travelled, time on the hill and much more. It also has an Apple Watch companion app to display live stats throughout your run.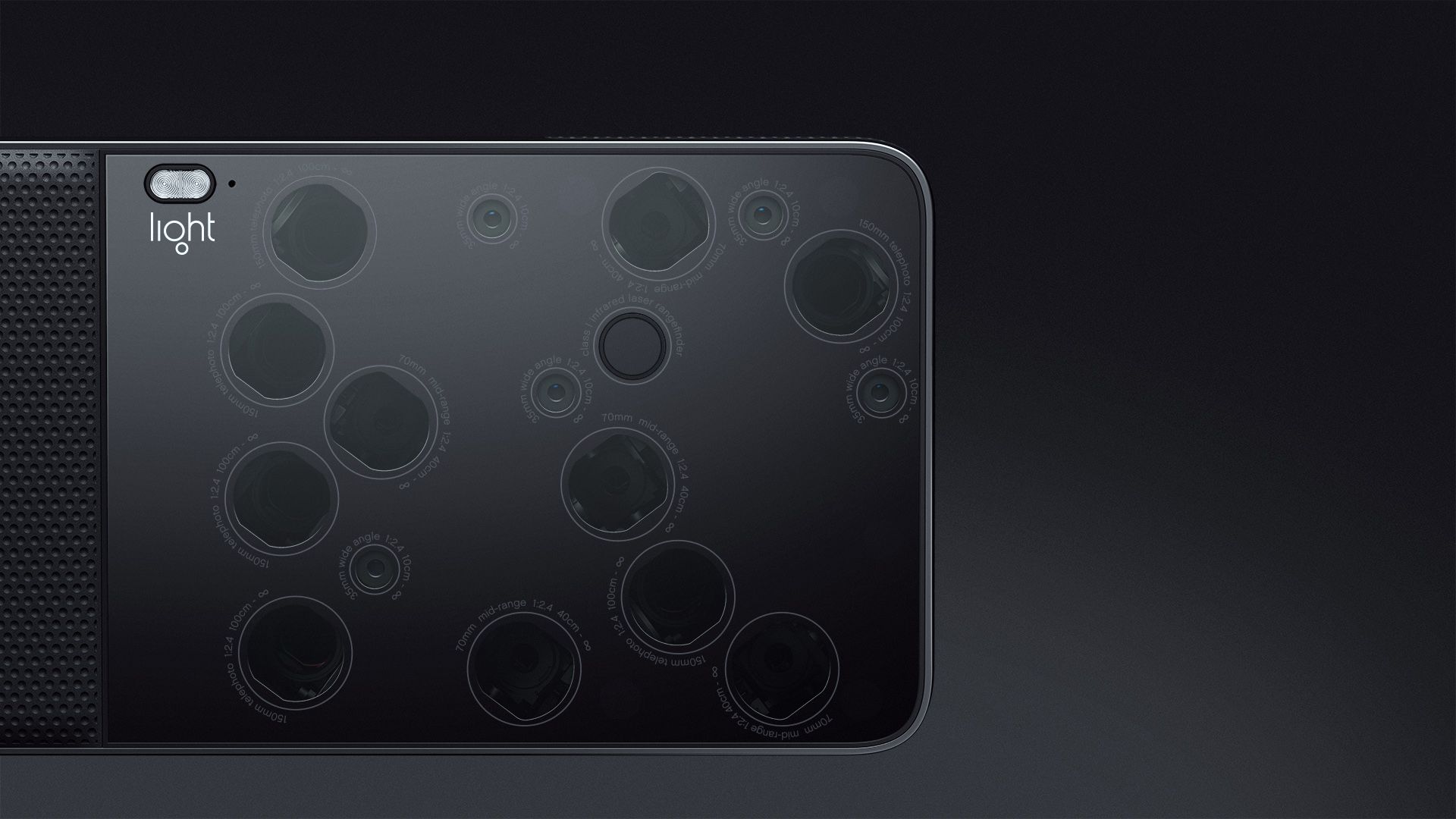 Light Camera. From $1950.
16 lenses is always better than one, so say Light Camera Co with their latest camera concept.
With an additional 16 built-in sensors and 11 mirrors, packed into a body that's only slightly larger than a modern smartphone, the Light Camera can capture images up to a whopping 52 megapixels.
It also includes a 5-inch, high-definition touchscreen display so you can line up your shot perfectly before capturing.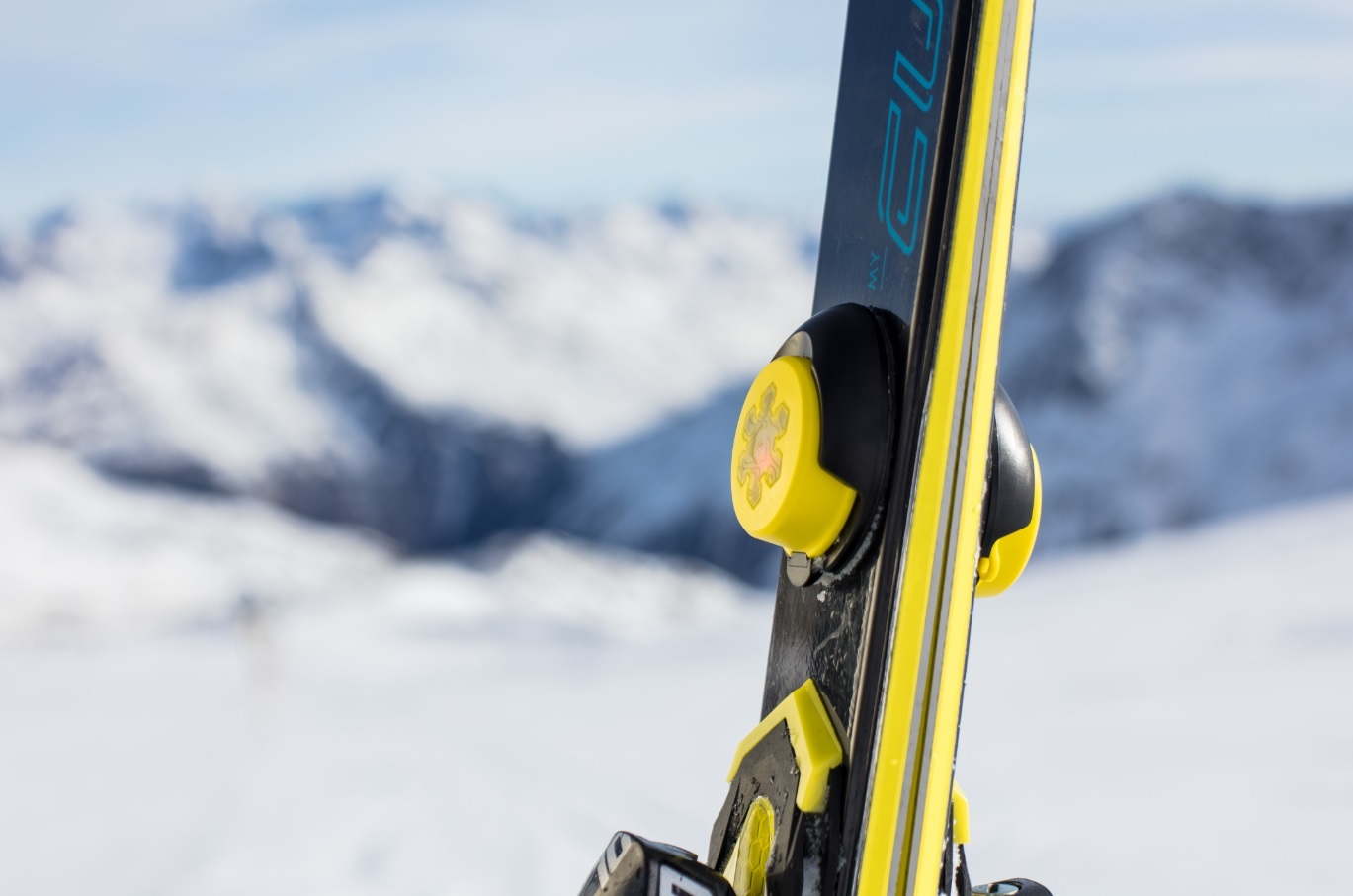 Snowcookie. From $350.
Developed by a Swiss startup, the Snowcookie is a smart ski tracking system that uses sensors docked on your skis and chest to capture and save your runs to your iPhone.
The app then breaks down the raw data and gives you feedback on your stamina, turn quality, engagement, style and body position, and gives you feedback on whether you're improving or levelling up.
Amongst other things, it has 3D Tracking so you can analyses how your body and skis move in real space. So you can replay your runs to see how your body position and technique changed.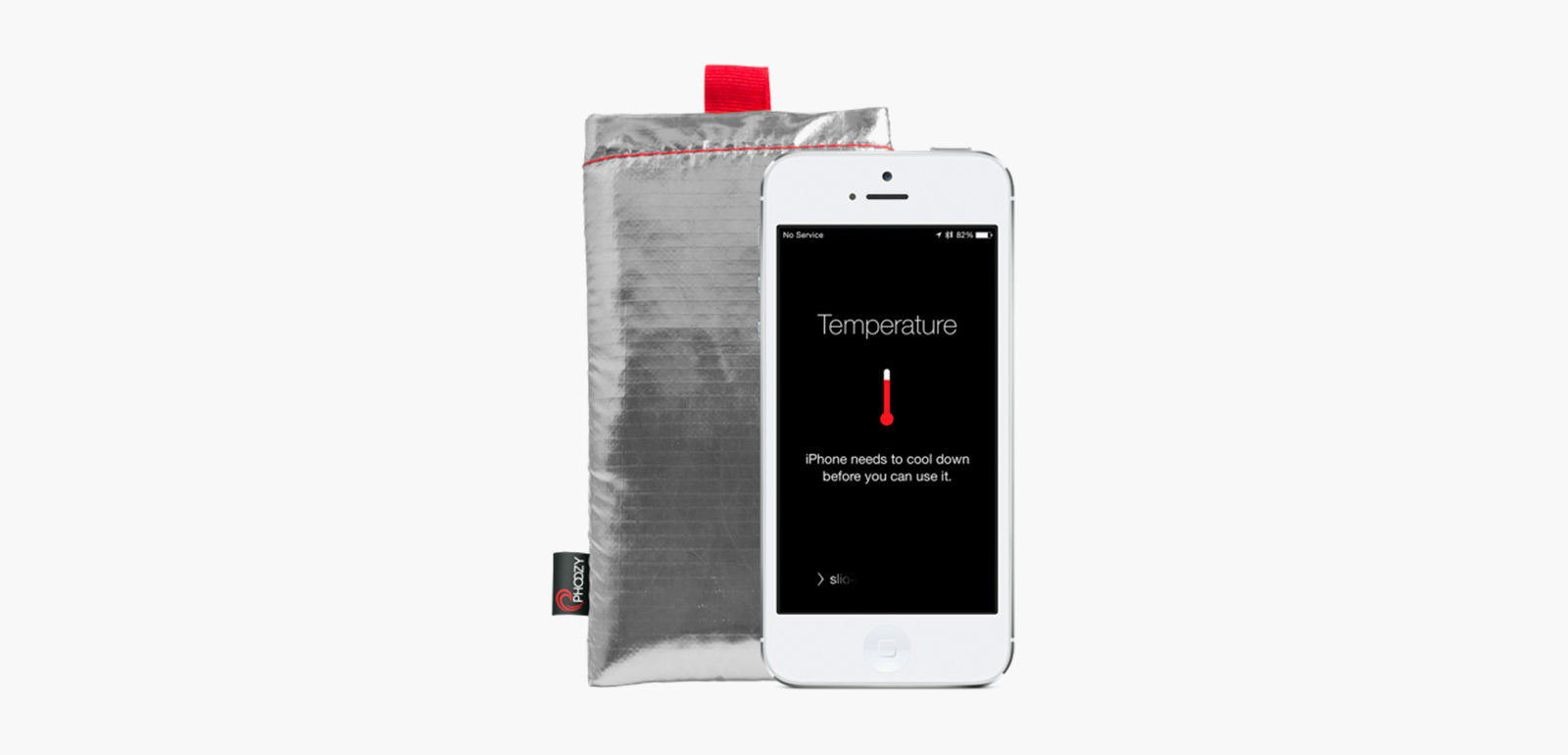 Phoozy Thermal Case. From £23.50.
When your phone gets too cold, it's battery drains faster and in some cases even shut off altogether. That's where the Phoozy comes in.
More than just a pop-sock for your phone, the Phoozy has a Chromium Thermal Barrier Shell and SpaceTech Penetration Layer, creating a safe "capsule" for your smartphone.
It's smart too, so as well as keeping your phone warm on the extra cold slopes and help preserve battery life, it will also keep your phone from overheating.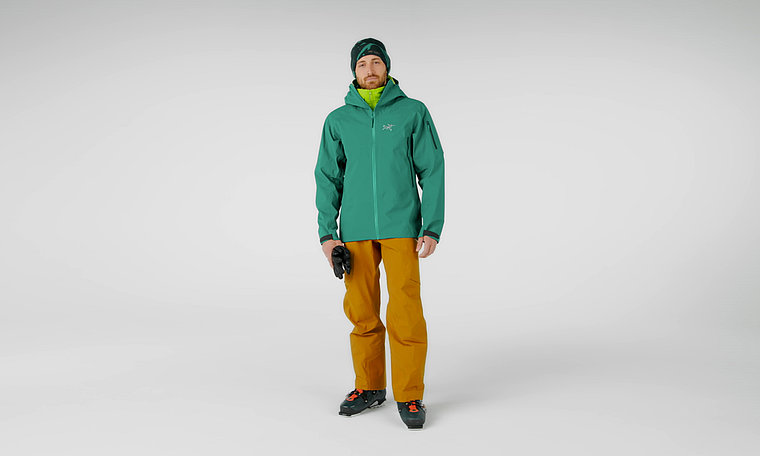 Arc'teryx Sabre AR. From £480.
It's no surprise that Arc'teryx dominates the high-end jacket market, with more than a handful of awards for their designs. Their men's Sabre (and women's Senitel) is an all-time favourite shell and has been given a 2019 update.
It's premium 3-layer Gore-Tex construction is hard wearing and offers unrivalled all-weather protection, with a soft flannel backer for added warmth and comfort.
With easy-to-use pit zips, adjustable helmet-compatible hood and five smartly designed pockets, the Sabre AR is the all-round sky jacket that's ready to handle anything you can throw at it.
Bloc Gatwick
Bloc is a short stay hotel designed to give you the very best of everything needed to sleep, shower and step out fresh into a new day, right in the heart of the action.
Its short-term staying designed around you. Lightspeed wifi, to keep you connected when you're on. High-powered showers, sound-proof walls and big, comfy beds for when you're not.
It's everything you need, and none of what you don't. No bells, no whistles, just pure rest and relaxation. And even better, it's right at the centre of the action, so you can step right out into it when morning comes, and step right back in when the day is done.