BLOC Hotels Best Winter Holidays 2019
Tuesday, October 30, 2018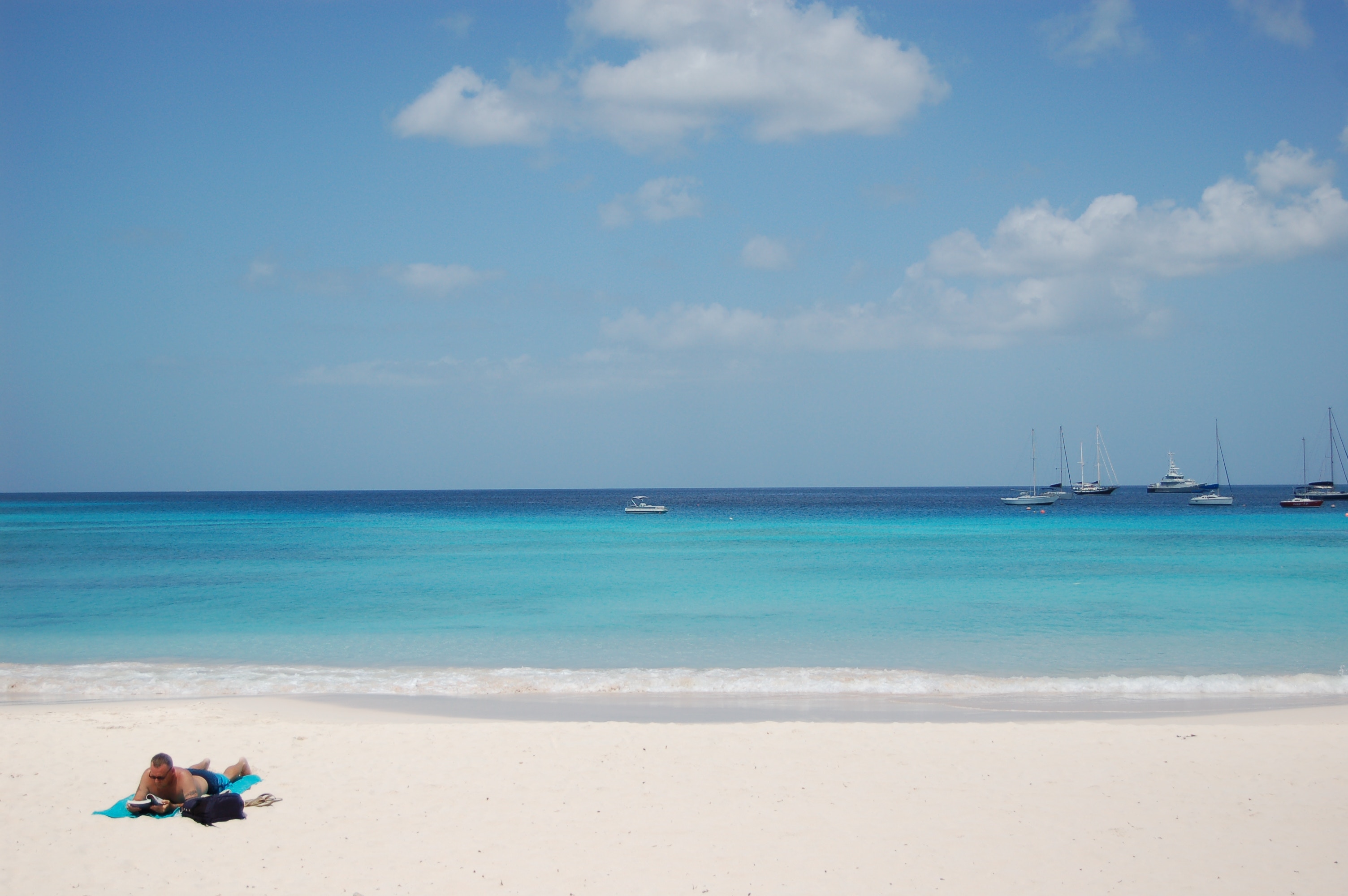 Do you deserve a great winter sun holiday, but need help finding the best destination?
Are you already daydreaming of swapping your umbrella for a beach parasol? Thought so. Because now is the perfect time to start planning your winter getaway.
The early bird deals on cheap sunshine holidays don't get any better than they are right now. But you're not alone. Competition is hot and the best value destinations sell out quick.
Last winter a record-breaking number of British sun seekers flew out of Gatwick Airport. It was the jumping off point for more than 2.8million passengers in January alone…its busiest ever.
And it's hardly surprising that Gatwick is the number one choice for smart travellers, as it flies to more places than any other UK airport. It serves more than 240 destinations in 74 countries.
Gatwick Chief Executive Officer, Stewart Wingate said that the booming airport had enjoyed "five consecutive years of growth".
He added: "January [2018]'s traffic shows that US destinations are increasingly popular." Which explains why they have made even more routes available this year.
But for some, that's where the problem starts. There are so many great places to visit that it's almost impossible to choose which one to go for.
So, whether you want guaranteed sunshine during the Christmas holidays, or a January break spent exploring new cultures, we're here to help. Your journey begins here…

What are the 10 best places to go for a winter holiday 2018 / 2019?
If you need help finding your perfect escape from the miserable weather at home, here's our handy guide to the best locations for getting your fix of New Year sunshine.
Want to top up your tan and levels of Vitamin D? Your starting point for finding the perfect climate should always be the seasonal weather statistics.
Aim for a holiday destination with good average temperatures and plenty of hours of uninterrupted sunshine. Avoid wet and windy at all costs.
Then ask yourself if you're you up for a long haul journey, or whether you prefer to find something closer to home.
And once you've whittled down your options, start weighing up all the other attractions on offer. Here are our ten favourite winter hotspots…and why we chose them.
TOP 10 WINTER SUN HOLIDAY DESTINATIONS

Destination

Temp

Sunshine

Flight time

Barbados

26°C

9 hrs

8.5 hrs

Canary Islands

20°C

7 hrs

4.5 hrs

Cape Verde

24°C

7 hrs

6 hrs

Cyprus

18°C

6 hrs

4.5 hrs

Florida

22°C

7 hrs

9.5 hrs

Maldives

28°C

8 hrs

10 hrs

Mauritius

26°C

9 hrs

10 hrs

Mexico

24°C

8 hrs

10.5 hrs

Thailand

27°C

8 hrs

12 hrs

UAE

21°C

8 hrs

7 hrs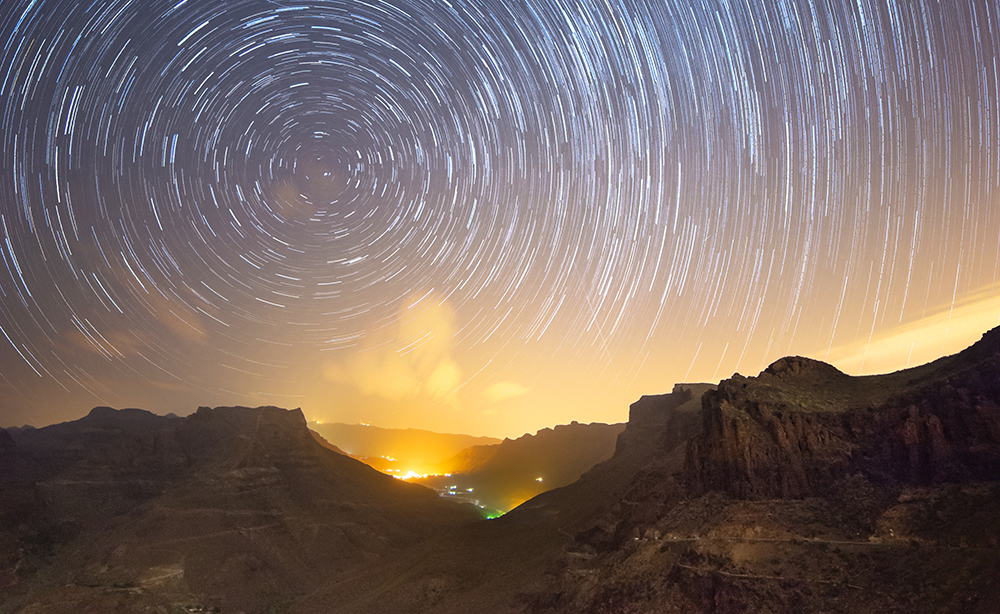 Which short-haul winter sun destination is the best value?
A sub-tropical climate and short, frequent flights make the Canary Islands a top destination for British sun seekers looking for a great value getaway.
But that doesn't mean a visit to the Spanish islands is cheap and nasty. The inviting beaches and rugged volcanic landscapes have a lot to offer.
Choose from glamorous Gran Canaria, scenic Lanzarote or surfers' paradise Fuerteventura, while Tenerife has a little something for everyone.
Top up your tan at one of these smashing winter warmers while your friends are freezing back home, a little over four hours away by plane.

Which winter sun destination is best for beautiful beaches?
Cape Verde blends Portuguese and African culture to create an irresistible Creole holiday destination. This collection of ten small islands is a short hop from the coast of Senegal.
The extra 90-minutes flight time, compared to the Canary Islands, means even more winter sunshine for you.
Spend the day hiking through the mountains, or sunning yourself on sugary beaches below – Sal, São Vicente and Boa Vista islands boast some of the best.
And when the sunsets, hit the bars and clubs for a taste of the lively music scene. Anyone for a caipirinha?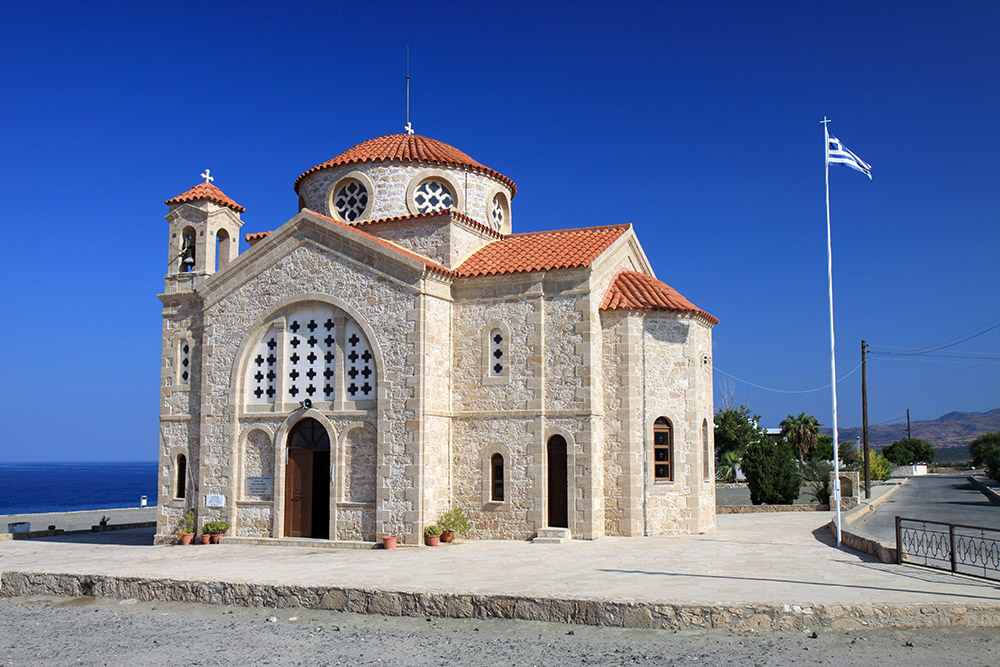 Which winter sun destination is best for history buffs?
Cyprus is an island of myths and legends. It is one of the Mediterranean's oldest civilisations, packed with ancient ruins to explore.
Winter days on the island feel like a smashing spring day in the UK, with temperatures averaging 17-19°C. Perfect for exploring the Byzantine churches and wine routes among its mountains.
It is the new hotspot for winter holidaymakers, with 30% more people booking in 2017 than the previous year. Around 1million Brits visit each year.
Some hotels close over the winter months, but you can still expect to find some great low-season offers at those that remain open.

Which winter sun destination is best for thrill seekers?
Florida boasts the world's best theme parks, centered around Orlando. Trips to Walt Disney World, Universal Studios, Epcot and SeaWorld are great for kids and adults who refuse to grow up.
But don't overlook Miami and the Florida Keys when planning your winter escape. The nightlife and Everglades are world class attractions in their own right.
The state has plenty of great watersports to indulge in. Kayaking Florida's inland creeks and waterways is a great way to build your hunger.
Charter a fishing boat, or simply photograph the wildlife on a whale-watching sea safari. The sunshine state has so much to offer.

Which winter sun destination is best for luxury breaks?
The Maldives are famous for their hospitality. Beaches on the coral atolls boast sands as white as the smile you get from welcoming locals.
Almost 2,000 years ago, Arab traders named the Maldives the "Money Isles". That nickname could equally apply today to this playground for the rich and famous.
Its crystal clear waters and sheltered lagoons boast world-class luxury resorts. The only problem with this secluded Indian Ocean paradise is that you may never want to leave.
Venture outside the pampering resorts and soak up some local culture to make your trip even more enriching. Take a guided cycling tour for a gentle introduction to the "real" Maldives.

Which winter sun destination is the nearest thing to paradise?
Brilliant American author Mark Twain once said: "Mauritius was made first and then heaven; and heaven was copied after Mauritius." Too true.
The tropical paradise was once a favourite haunt of pirates, now it is a safe haven for year-round sun worshippers.
Mauritius is rich with French, Indian, Chinese and even British influence. Evidence for the latter include its tea plantations and driving on the left.
The east coast is famous for its stretches of beautiful, white sand beaches, while the flat, calm waters of the west coast are favoured by families.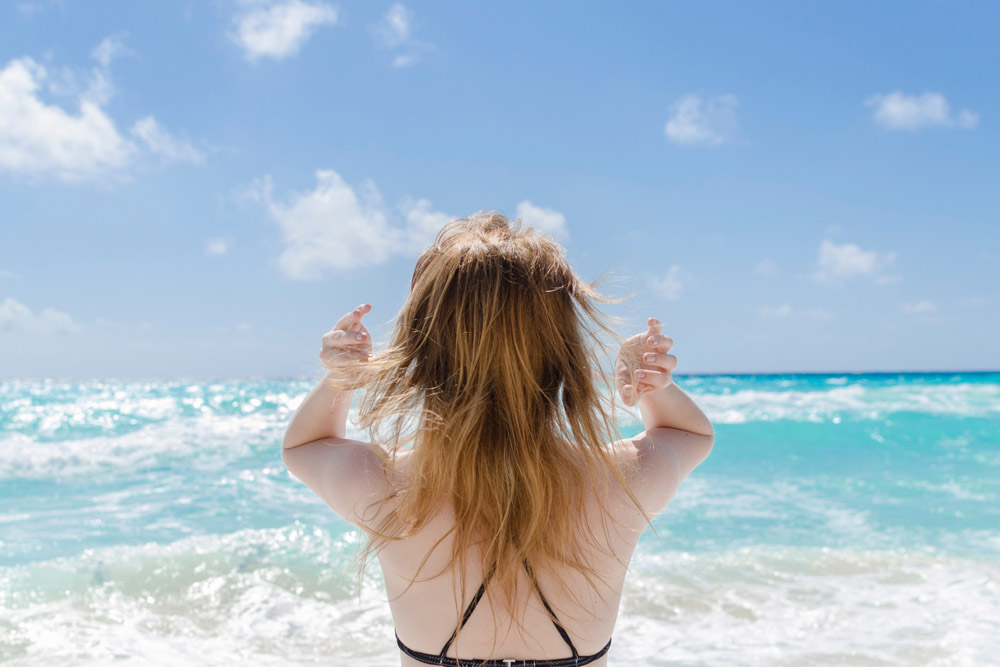 Which long-haul winter sun destination is the best value?
Christmas is coming, the goose is getting fat. But sun-hungry Brits prefer beach body diets to prepare for a trip to Mexico's Caribbean coast.
Our favourite resort Cancún is hitting tropical perfection when the UK is at its coldest and darkest. And holidays are available at a price that would even make the Grinch happy.
The Yucatán Peninsula is packed with great beaches and buzzing Latin nightlife. Plus the Mayan citadels of Tulum, Coba and Chichen Itza, are all easy day-trips.
If you find Caribbean holidays overpriced and oversubscribed, hunt around for the great deals that make Mexico the best value long haul holiday destination.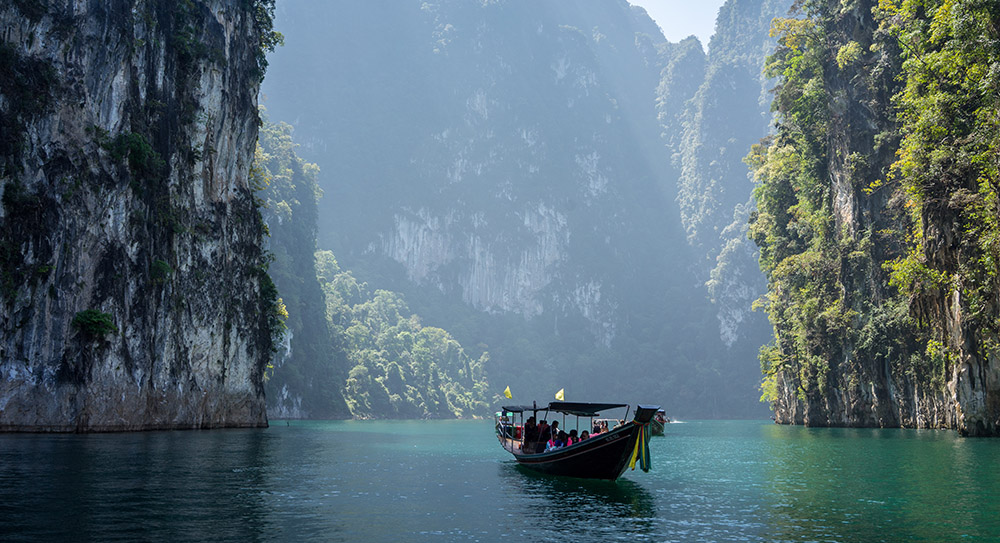 Which winter sun destination is best for an exotic adventure?
One night in Bangkok and the world's your oyster. You will never forget a holiday in Thailand, a raucous collision of the ancient and modern world.
Ride the capital's spotlessly clean sky train and underground to an ancient Buddhist temple, or walk past billboard-covered skyscrapers before tucking into street food on a crowded alley.
If the 11million residents of bustling Bangkok become too much for you head to the beaches of Phuket, lined with lush rainforests.
The clear waters are ideal for diving and snorkelling. Thailand is called the "Land of Smiles" for good reason…yours will last for months.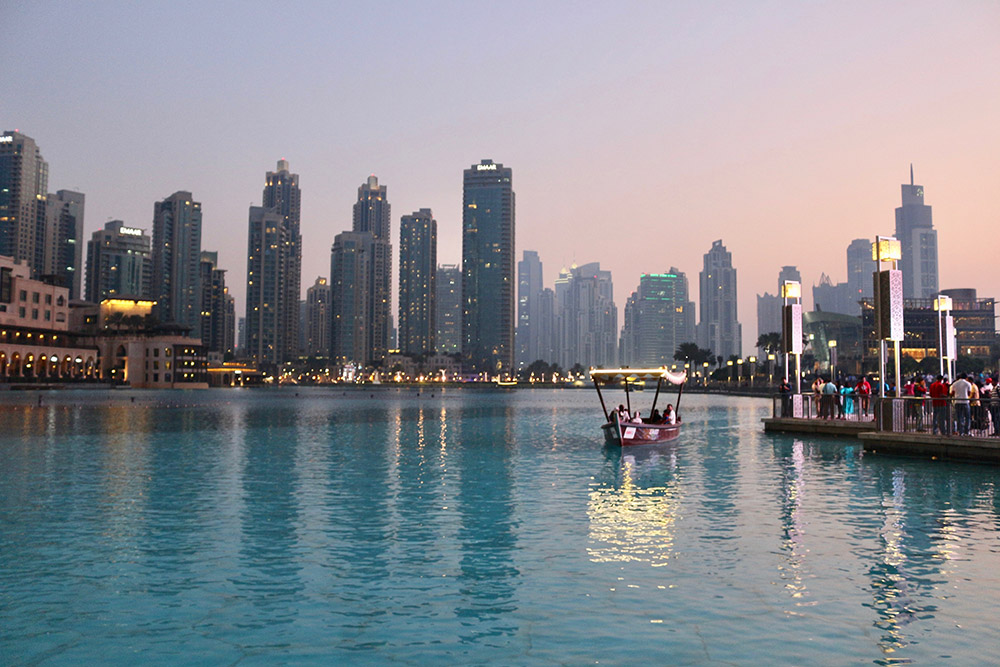 Which winter sun destination is best for shopaholics?
Leave the long johns at home. During the winter months, the searing desert heat of Dubai and Abu Dhabi "chills" to an average of 25°C. Brrrr!
Its super six- and seven-star hotels guarantee luxury and service unrivalled anywhere else in the world. But the year-round sunshine is its biggest draw.
Get your extreme sports fix on a heart-pumping desert safari. And continue your adventure with water sports and snorkelling off its many beaches.
Afterwards, rest your aching muscles by the pool of an opulent hotel. Or escape the heat in a vast mall and indulge in some extreme shopping.
BLOC Hotels London Gatwick
They say it's better to travel than to arrive. We think both are important. With BLOC you won't have far to travel at all. We're waiting to welcome you just steps from Gatwick South Terminal Departures. Any closer and we'd be on the runway!
Our 245 room hotel offers 'Sleep Haven Zones', family rooms, a business floor and Presidential Suite. Park at the terminal through one of our exclusive deals; check your bags with your airline and take your overnight bag to the room; send an email with free WiFi; relax on your sumptuous king-sized bed, watching one of our HD LED TVs; freshen up in a monsoon-drench shower wet room and seamlessly check out to arrive at your gate in a great mood to enjoy your holiday or business trip. So much more for less.