Book Now
Book direct and save at least 10% + other exclusive Bloc perks.
Birmingham's Best Beer Gardens.
Monday, May 10, 2021
British summers can be unpredictable at the best of times but all the more reason to know the best sun traps and where to dart when the sun starts shining especially as lockdown eases.
If you're stuck in Brum, you couldn't be further away from the ocean or a nice beach, so the next best thing? A cool beer garden or sun terrace to while away the day.
Brum has a great selection of beer gardens and roof terraces around the city. We have selected large, small, cool and traditional outdoor spaces which we feel are worth checking out when those rays break through and you're in need of a refreshing cold drink.
Places to seek out include: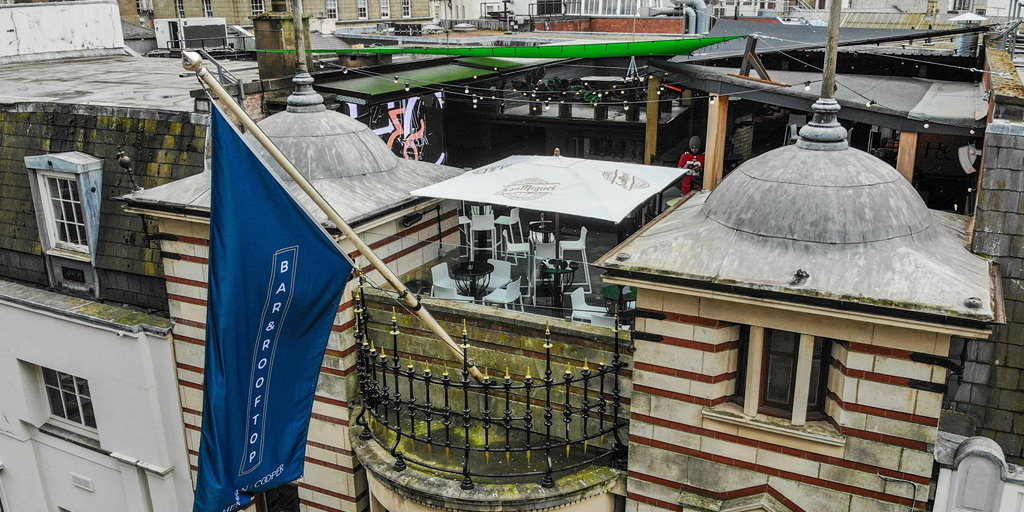 Henman & Cooper. One of the city's hidden secrets. It looks more like an office from the outside, but inside this stunning old Victorian building is a superb cocktail bar with a touch of opulence. Located in the centre of Birmingham's business district, Henman & Cooper boasts a compact rooftop terrace and beer garden which can be accessed by lift of the spiral staircase.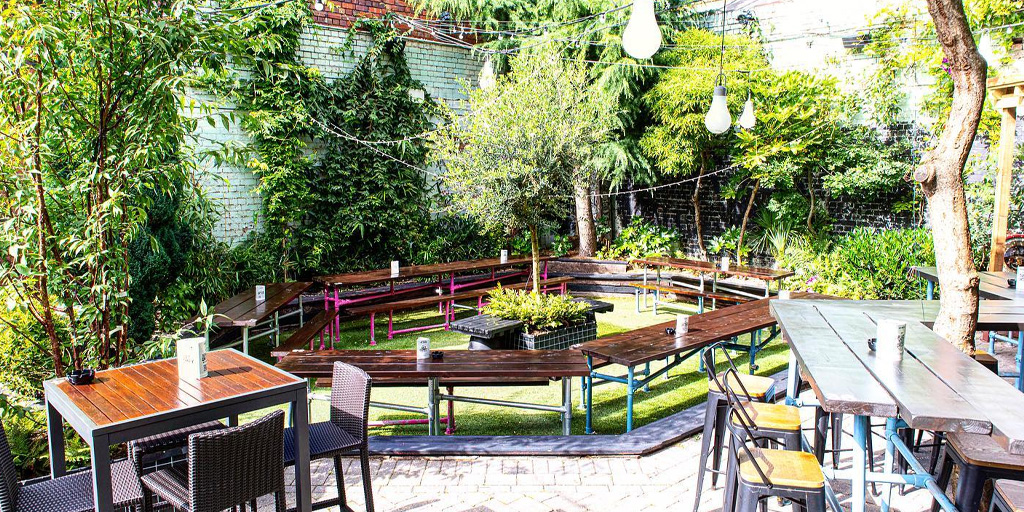 The Clifden. Featuring a brilliant range of craft beers from local Birmingham brewers as well as fab beers from Beavertown and Laine Brew Co. The Clifden's beer garden is legendary and underwent a make-over after the sale from U.A.B. Good local pub food, the best craft beer with music and Sunday Roasts still at the heart of this historic boozer!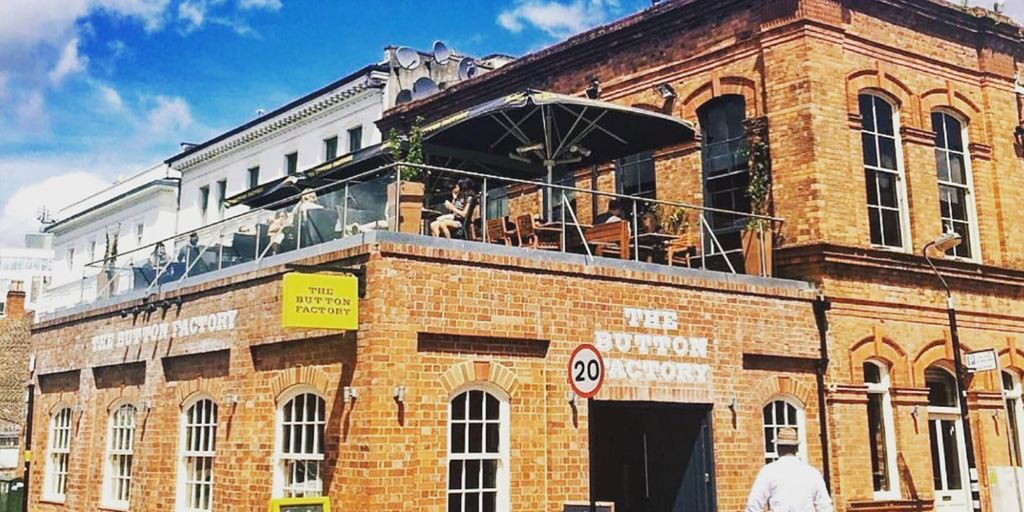 The Button Factory. The Button Factory has a large roof terrace, but it also now boasts two ground level beer gardens to help guests lap up the sun – if you're lucky! Probably the bar with the largest outdoor seating area in the JQ? Not the cheapest for a drink but the food is good and occasional DJs.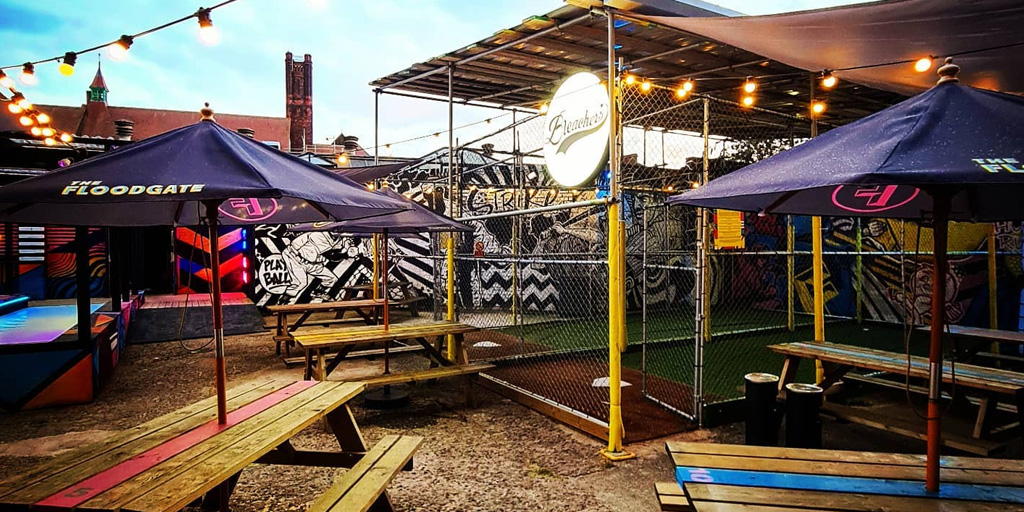 The Floodgate. The Floodgate is an experiential craft beer and cocktail activity bar. Experience an action-packed, fun-filled adventure to a backdrop of music, graffiti and an explosion of colours. There's Baseball, Curling and PitPat Table Golf and a selection of Floodgate Special cocktails to enjoy such as the Strike Out (Absolute Kurant, Triple Sec, Strawberry, Mango, Lemon Cranberry) and Classics such as Daiquiri (White Rum, Maraschino, Sugar, Lime). Beers on tap include Brooklyn and Carlsberg, with plenty of bottles and wines with in-house street food as well. The outside beer garden is extensive and party covered.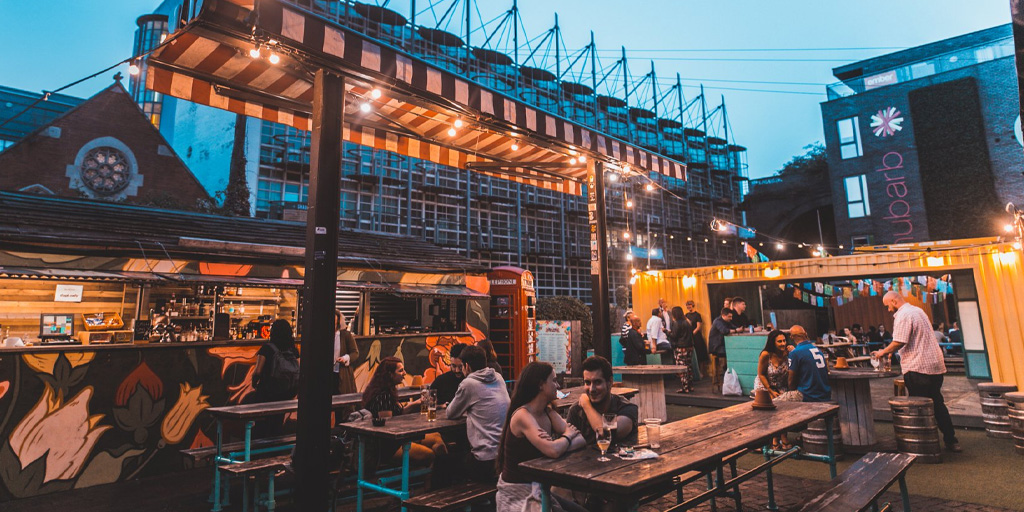 The Old Crown. Promoted as Birmingham's oldest working pub, The Crown is a Jewell in the heart of industrial Digbeth and the Irish Quarter. Many improvements have taken place over recent years. This old inn has a pretty impressive array of events, from DJs to live music, quizzes to sporting events and best of all.. is the superb spacious beer garden. A great pub with a big heart!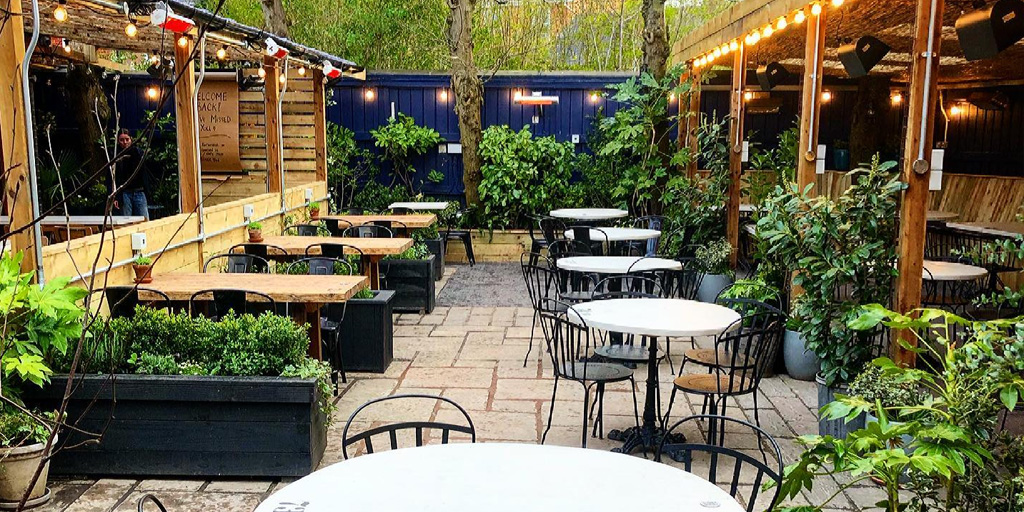 The Plough Harborne. The Plough is run by Adam Johnson, formerly of Global Grooves and the legendary Circo Bar (pulled down for what is now the Radisson Hotel). This stylishly quirky pub is situated at the bottom of Harborne High Street and is a well-loved and long-established haunt for those in the know. The food menu is extremely popular with locally sourced produce, free tables can be hard to find on a weekend. It's a quirky and cool vibe inside and out with a top-notch refurbished beer garden. You have everything you need here in this cosy suburban boozer-cum-bar.
Article courtesy of Grapevine Birmingham.
Birmingham is open. So are we.
Birmingham, the birthplace of Bloc is coming back to life. After the trying times of Covid, the city is re-opening. And now so are we.
This summer, Britain's second city is fit to burst with food, music, arts and culture. And to celebrate the return of fun to Brum, we'd like you to come and sample the city with 10% off all stays at Bloc Jewellery Quarter using discount code 'BACK10'.
Because we're not the destination, we're just right in the middle of it. And when you stay with us, so are you.