Second-City Street Food
Thursday, September 6, 2018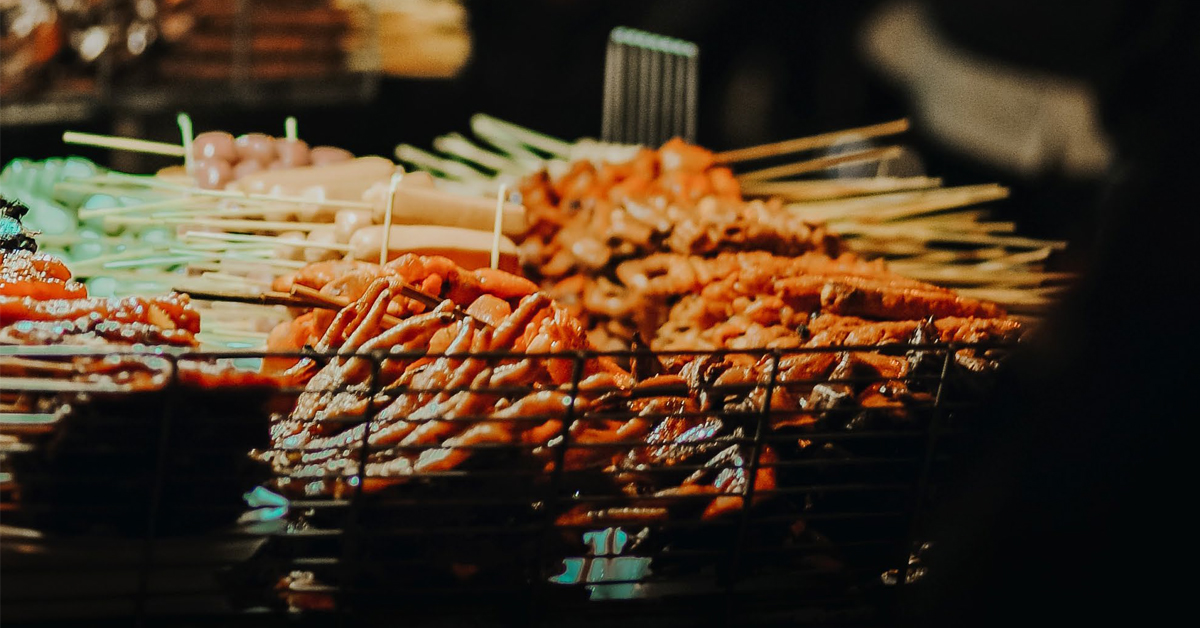 Birmingham's most famous culinary export, the humble Balti, made famous in Birmingham's Balti Triangle in the 1990s, is the forerunner for the street food explosion that followed.
Since this time, Brum has undergone a culinary heart transplant and facelift. We now boast more Michelin stars than any other city outside London, quirky independent restaurants are battling the big chains which are moving into cash-in on the hard work of local restaurateurs fuelling a rise in PR/Marketing campaigns. There is even a Street Food Alliance which aims to ensure local street food traders have a platform to sell their cuisine.
The true story of the city's street food is one of hardship, true West Midland grit and a desire to be creative whilst drawing on the city's cool music and artistic heritage. Birmingham's real culinary heroes are the street food traders and pop-ups, whether it be served from a van, or a chef's pop-up, this is where it's really at...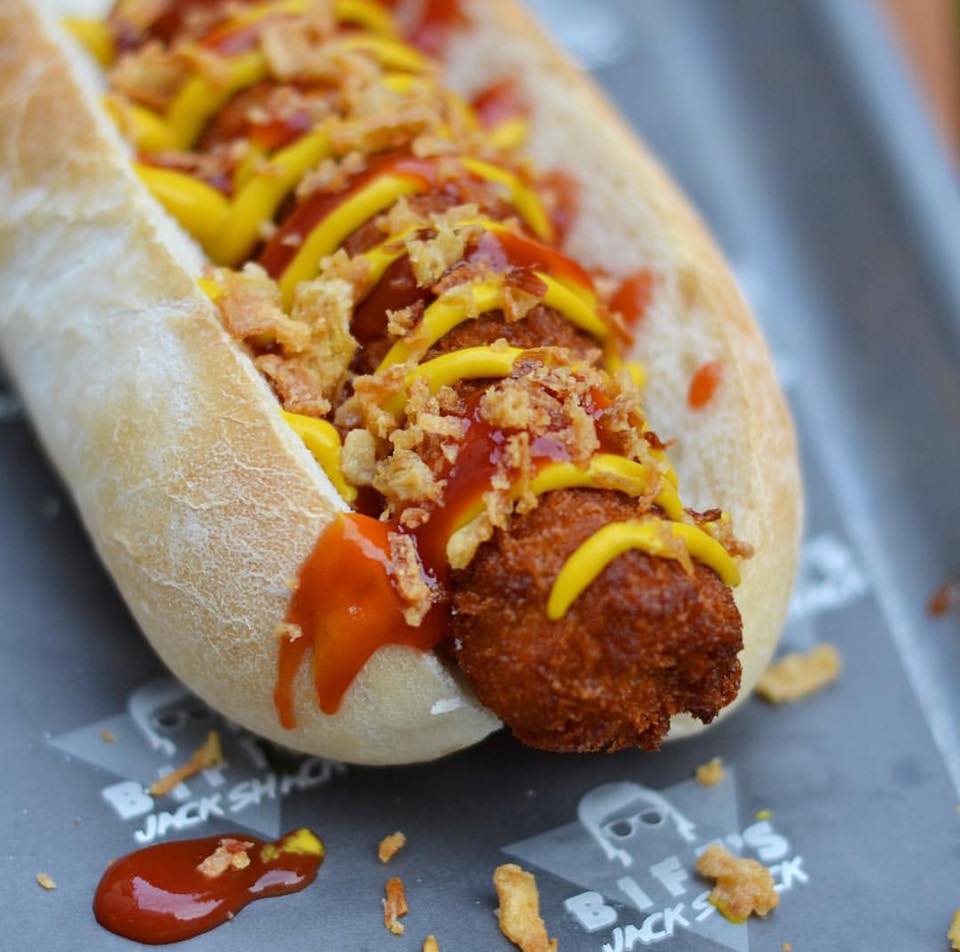 Digbeth Dining Club
Digbeth Dining Club started out life in 2012 as a street food event which was designed to pull together some of the best street food vendors in the region. It has since risen from strength to strength and is now a multi-award winning weekly carnival of food, that has placed Birmingham firmly on the alternative food map and even draws in food stalls from other parts of the UK.
The food event takes place every Thursday, Friday and Saturday evening under the brick arches which surround Spotlight Bar, with a DJ and inside seating for diners to enjoy and unwind after a hard week. Food stalls vary from week to week with different vendors on rotation.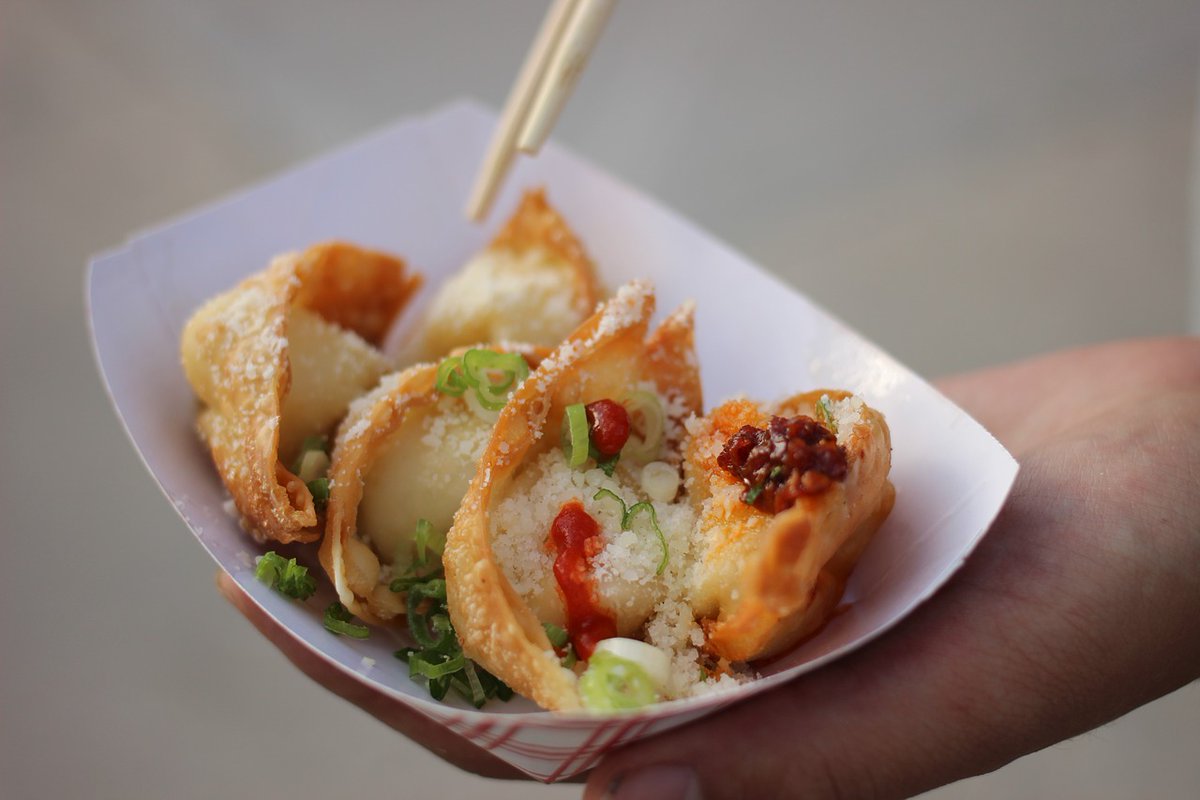 Taste & Liquor
This globally inspired event takes place at No21 Warehouse in Digbeth. Taste & Liquor combines street food with music, a common theme in Birmingham. Open Fridays and the last Saturday of every month.
The street food choice is wide-ranging taking in events such as Tiki parties to colour runs, Indian street food, Brazilian BBQs and various other carnival type events.
Occasional Street Food Events
There are many other street food events which take place sporadically or annually across the city such as the brilliant Seasonal Markets. These take place in various locations such as The canal-side Bond in Digbeth. Expect a professional well-organised set-up with some of the regions finest culinary delights and home-grown names. There are also spectacular one-off music events which have previously partnered up such as Leftfoot thus creating something exceptionally special for the UK (not just Brum).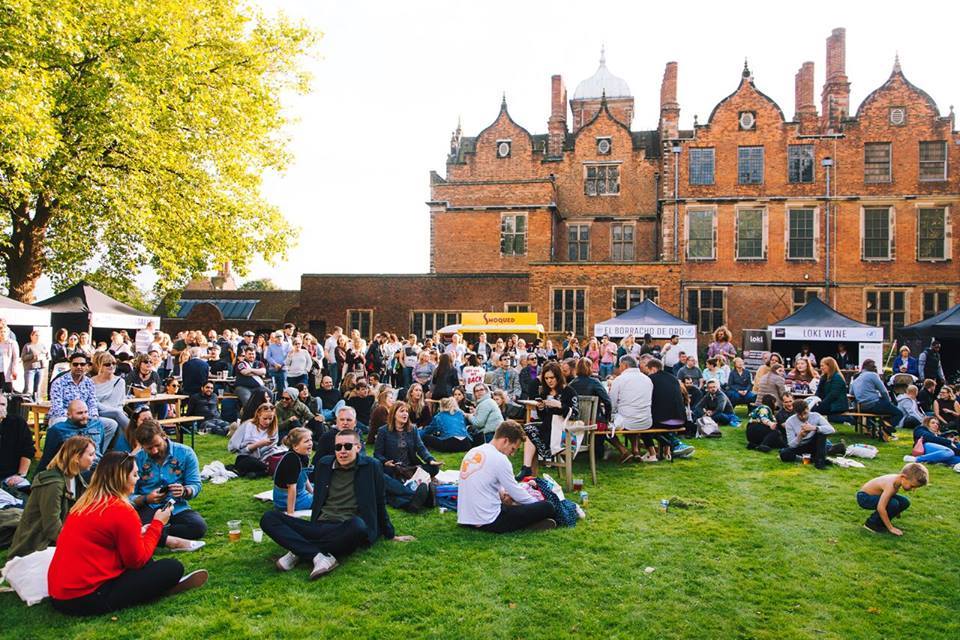 See also the fabulous Independent Birmingham festivals which have recently been held at the stunning Jacobean Aston Hall. Not forgetting Kings Heath Street Food Market held on the Village Square outside All Saints Church, Moseley Farmers Market, Colmore Food Festival and various events at The Custard Factory.
Street Food Bars and Restaurants
For those who prefer a little more comfort when munching on their street food, the city now boasts the following culinary hot spots:
Indico Street Kitchen; an award-winning Indian street food restaurant with a cocktail bar situated in Parkgate, Shirley. The food at Indico has been carefully selected to showcase some of the tastiest examples of the North Indian street food culture. The interior is a reflection of the Indian heritage. Inside you will discover customised artwork by 13 different local and international street artists.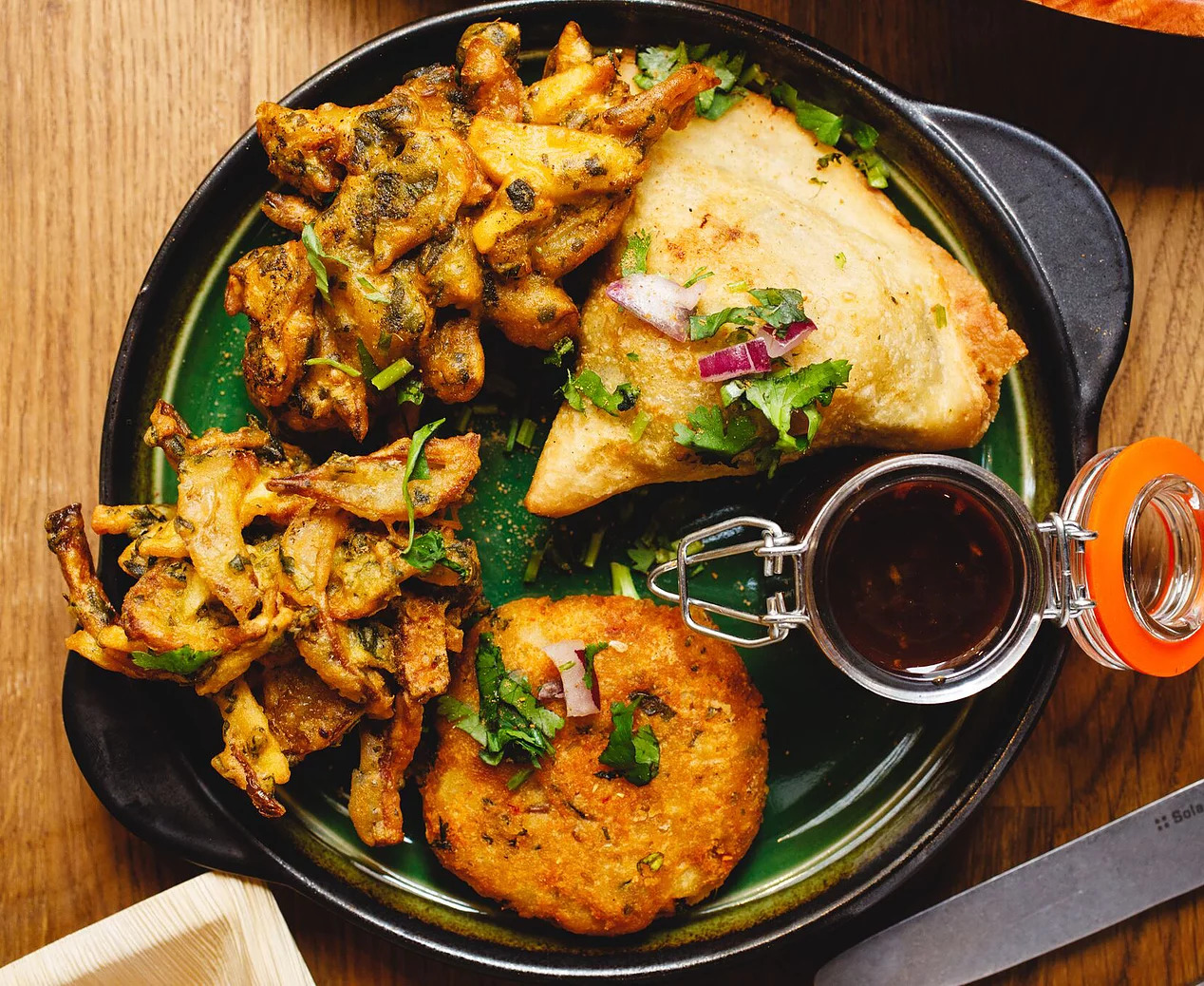 The Indian Streatery is home to a family of foodies who started as street food traders. They worked the street food scene in Birmingham and around the UK and became firm favourites at the city's Digbeth Dining Club under their street food name The Indian Rasoi. Serving up a traditional, authentic, menu with a concept that bridges the generations, it should now make sense that they cleverly renamed the brand, sticking to their street food roots by day and transforming the former Adams building into a sleek, chilled Indian Eatery by night.
1000 Trades is an independent Neighbourhood Bar and Kitchen situated in the Jewellery Quarter, championing all forms of craft. That starts with craft beer and natural wine, kitchen residencies by food entrepreneurs, all to a soundtrack prepared in partnership with Birmingham's music community. Artwork of local artists is showcased throughout the building and there are various events on rotation. 1000 Trades operate kitchen residencies, meaning that the food is characterised by evolving variety; often, but not always street food (El Borracho De Oro also hosts the occasional pop-up – not to be missed for sure).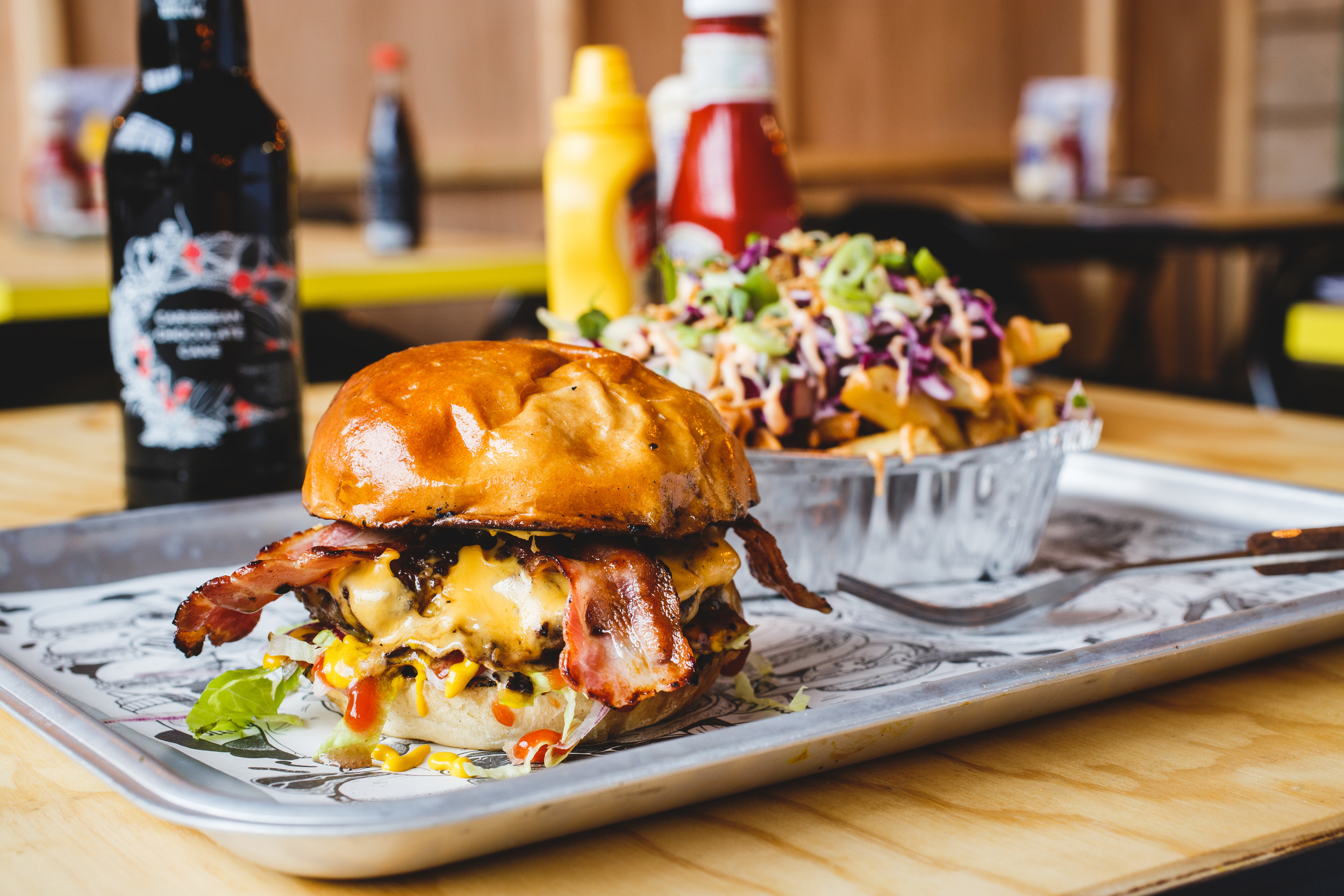 Original Patty Men perfected their patty prowess during their Digbeth Dining Club food days. After winning a British Street Food Award for 'Best Burger 2014' the next step was a permanent home for their beautiful burgers to burgeon. Many of the burgers are made with aged beef patties, and are served inside a yoghurt and buttermilk bun, unless of course, you opt for the equally delicious vegetarian option 'slow cooked and shredded Portobello mushroom'. If you ask a member of staff, they will be able to tell you exactly which farm the beef is raised, and slaughtered on. Careful attention is paid to sourcing high quality produce, and this shows, the second you bite into an OPM burger.
The Plough Harborne has always been inventive with their food and drink offerings, and last summer saw the launch of their Boca Grande Tacos summer pop-up menu. After some careful research of the best Tacos in London, this has been re-launched for 2018 with a cool Plough pop-up twist. Winter brings more inventive pop-ups from the likes of Eat Vietnam who have also featured in the infamous Lord Clifden garden (worth keeping an eye on their garden pop-ups too!).
Other joints to consider when wishing to indulge in Birmingham's quality street food snacks and snifters are The Bull's Head (Indian inspired street food with a British twist), The Meat Shack (burger heaven), Baked in Brick (wood-fired pizza), Otoro Sushi (Bullring Indoor Markets), Raja Monkey (Solihull & Hall Green), Bone Head (burgers & chicken), Indian Brewery (ace beers & awesome fish n' chips), Rebel Chicken (funky king of the wings), The Plough Harborne (tasty summer taco garden menu & winter pop-ups), Bodega (not quite street food but nearly – South American style). Also, keep an eye out for the incredible slow-cooked meats of Andy's Low 'N' Slow which pops up in various establishments around the city and the authentic All Greek who are now trying their hand too.
Nick Byng is editor of Grapevine Birmingham and more information can be found at: www.grapevinebirmingham.com
BLOC Hotels Birmingham
The BLOC philosophy is new to the UK. The concept is called pared-down chic and is based on ideas we've adapted from the best designers around the world. By injecting a little British creativity, we have been pushing the boundaries of hotel design. From the build right down to the finishes in each room, we work with cutting-edge materials and innovative thinkers whose mantra really is, small is beautiful.
The idea is to build very cleverly using the very best materials whilst still making it as cost-effective as possible. And that means we can offer our guests really chic rooms in prime city centre locations at very, very good prices.
Looking for some staycation inspiration? Check out Things to do in Birmingham and start planning your next adventure with BLOC.