Birmingham 5. Manchester 1.
Wednesday, December 4, 2019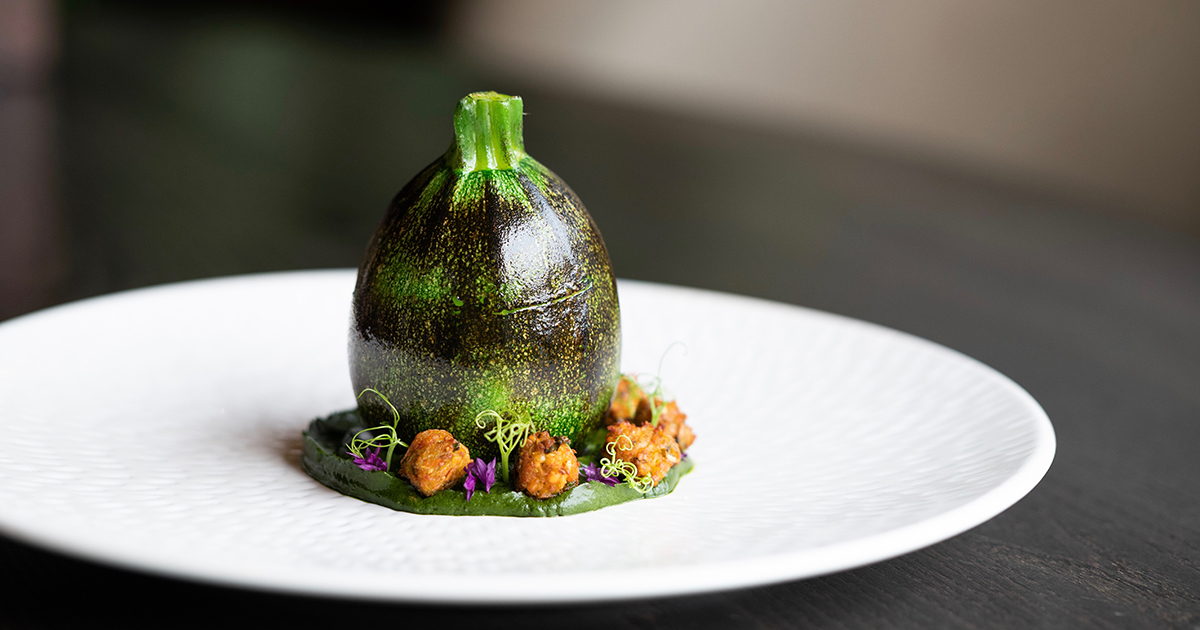 Within 18-months of opening, Aktar Islam's Opheem is the latest Birmingham restaurant to receive a coveted Michelin star, taking the city's total to five. In case you missed it, that's four more than Manchester.
Opheem utilises flavours from all over the Indian sub-continent and influences from all over the world to create an incomparable dining experience. The restaurant itself boasts an incredible décor spread over two rooms – the lounge & the restaurant floor. Amazing lighting features tie both rooms together creating a stunning cloud of light that contrasts with the distressed soft grey walls and opulent but comfortable furnishings.
Opheem was recommend on the Michelin Guide 3 months after opening before earning its star 12 months later. It was also listed within some of the best restaurant/bar designs in the world.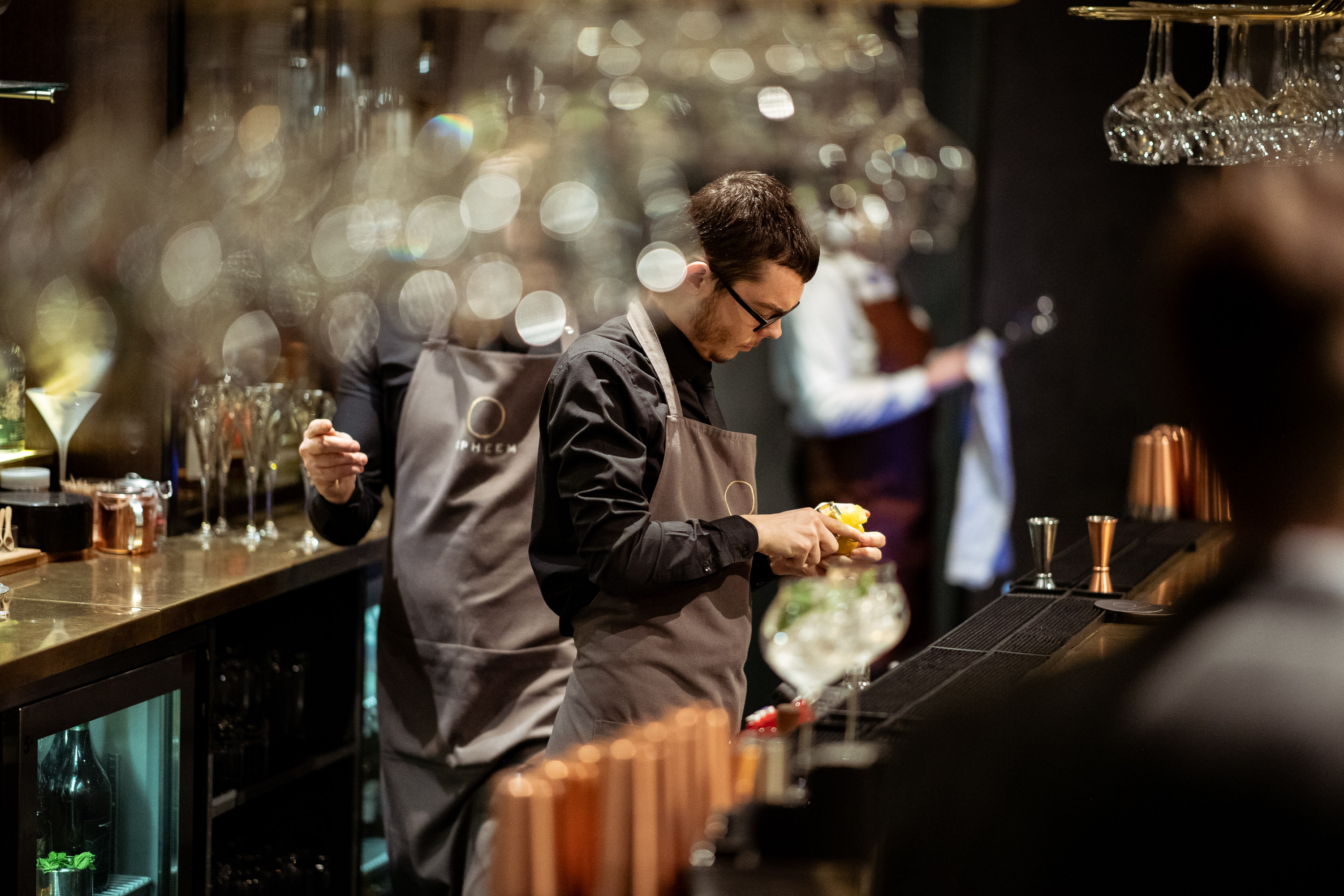 "I wanted to create a restaurant dedicated to the forward-thinking traditions of Indian cooking, championed by chefs to the historic empires as far back as the 13th century, moving from the Mughals through to the era of the British Raj. Opheem is here to emulate the work of chefs attached to the royal courts. They were at the forefront of gastronomy and took ingredients from India and combined them with influences from China, Persia, Arabia and Afghanistan, as well as later influences from France, Portugal and Britain. The chefs were imaginative and progressive, and Opheem will carry forward this spirit."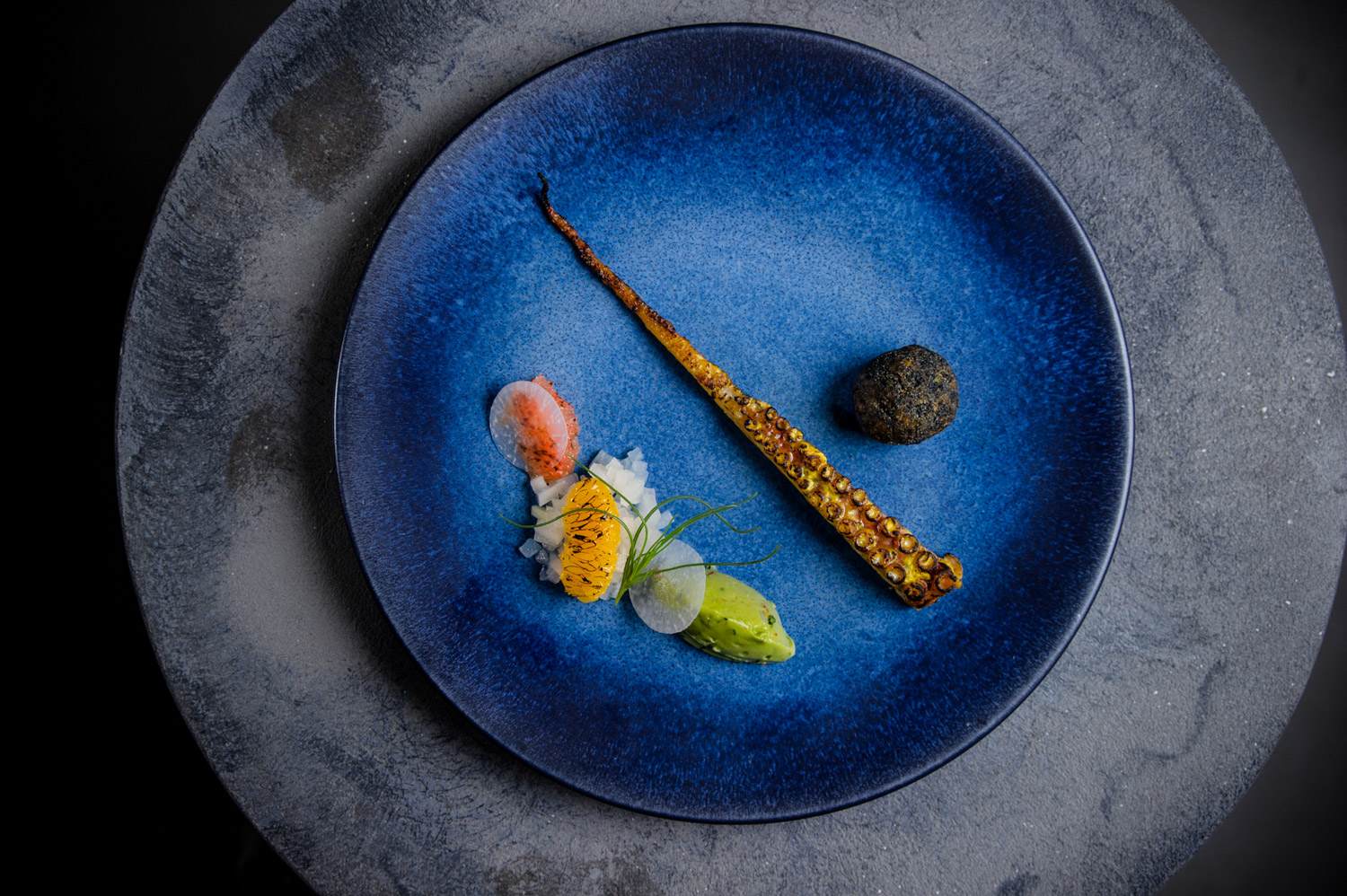 True to his word, with Opheem, Aktar has made waves in the culinary community by re-inventing the Indian cuisine category with visually arresting dishes and a balance of flavour that carries you through regional dishes with the finest seasonal ingredients. The promise of Aktar's achievements when winning Gordon Ramsay's the F Word and Great British Menu is in full affect here and is showing no sign of slowing down as Opheem presses on to improve itself menu by menu.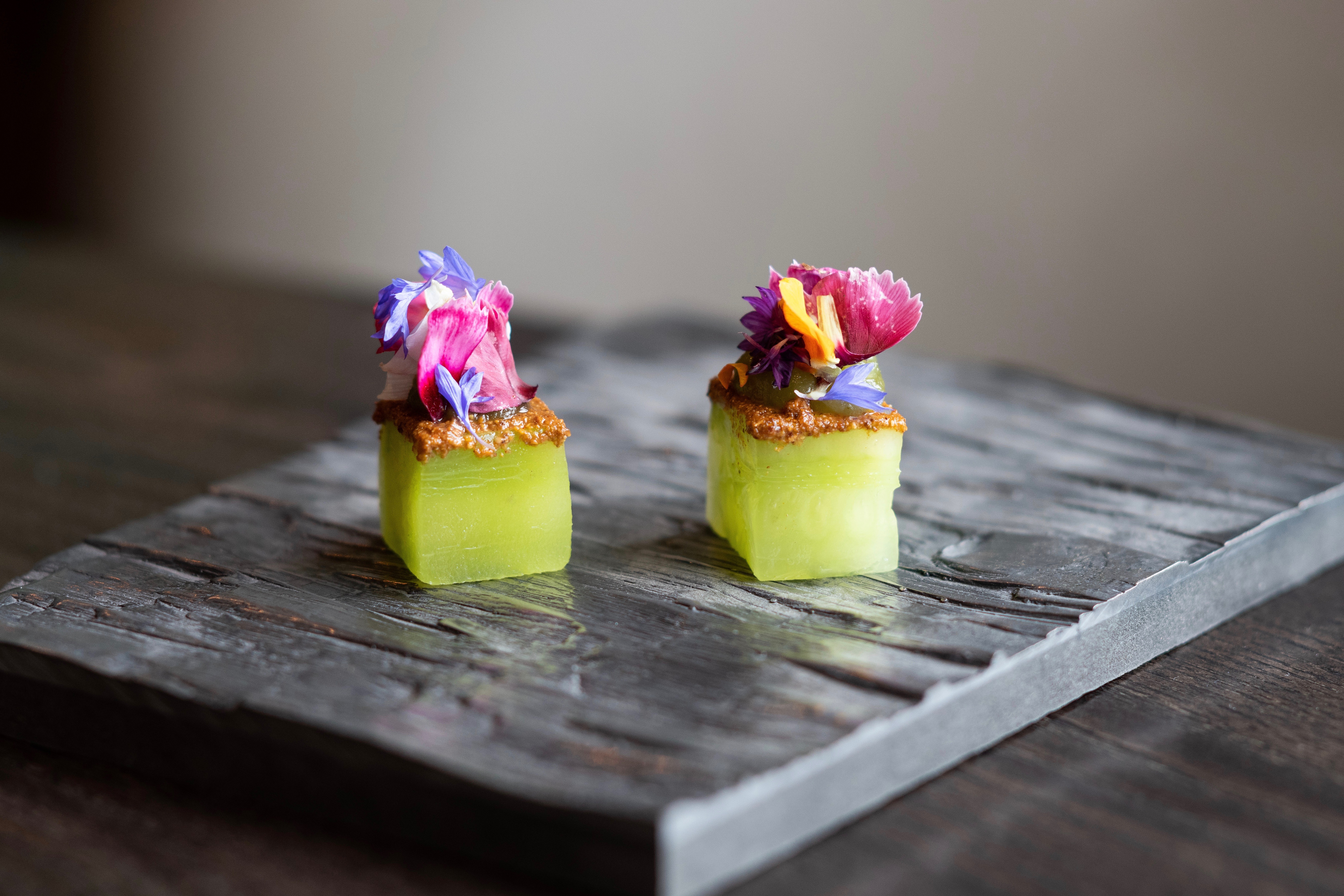 "Opheem has had an incredible first year. We have seen so many receptive guests to what we are doing here and it's a great feeling to know that what we have wanted to achieve with the cuisine and the style here is something that excites people. My goal here was always to give something back to my city. I was born in Aston and have always been loyal to Birmingham and its people; with Opheem, we wanted to build something incredible for the city in an area that has been neglected within the city centre for a long time.
We're excited to announce that Bloc Hotels guests can now receive 10%* discount at this incredible Michelin-starred dining experience.
* Not available Friday or Saturday in conjunction with any other offers. Bloc key card must be presented on arrival and mentioned when making reservation.
Bloc Jewellery Quarter
Bloc is a short stay hotel designed to give you the very best of everything needed to sleep, shower and step out fresh into a new day, right in the heart of the action.
Its short-term staying designed around you. Lightspeed wifi, to keep you connected when you're on. High-powered showers, sound-proof walls and big, comfy beds for when you're not.
It's everything you need, and none of what you don't. No bells, no whistles, just pure rest and relaxation. And even better, it's right at the centre of the action, so you can step right out into it when morning comes, and step right back in when the day is done.
Looking for some staycation inspiration? Check out Things to do in Birmingham and start planning your next adventure with Bloc.