New BLOC on the block
Thursday, December 6, 2018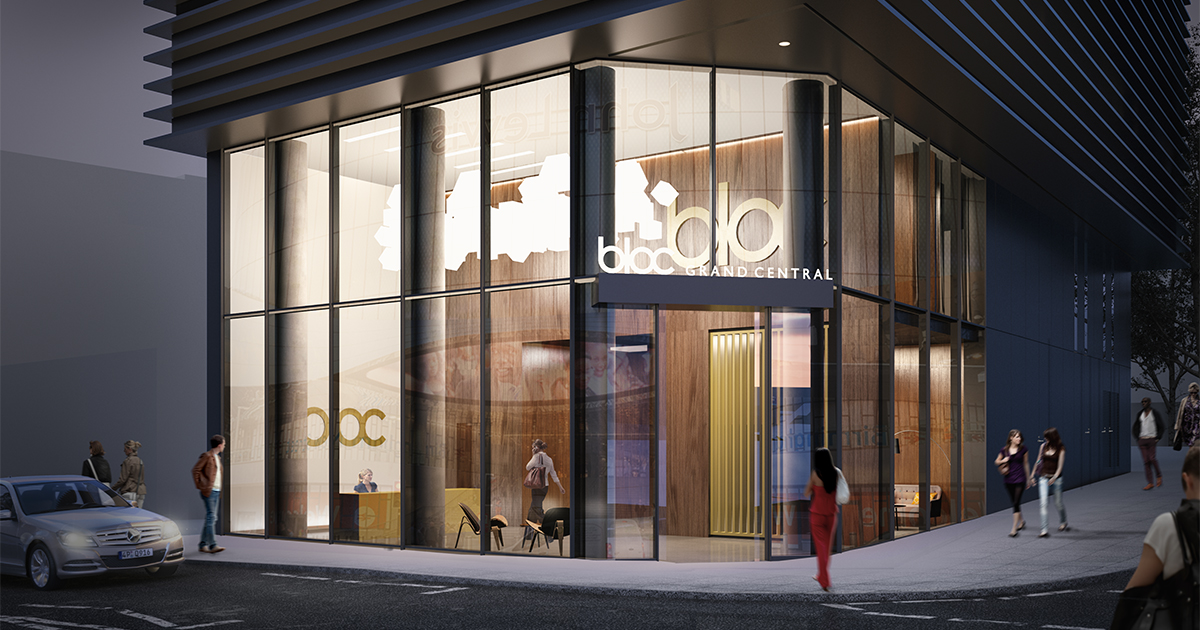 Work starts this week on a landmark hotel that promises to reinvigorate city centre development and help Birmingham secure its position as the smart capital of Britain.
The 22-storey BLOC Grand Central has been designed by award-winning architects Glenn Howells and is entirely funded by private investors.
Its high tech design and fit-out will help realise Birmingham City Council's vision of making the Southside district a vibrant and attractive destination for visitors.
The area is at the heart of the council's Big City Plan – a 20-year project to create thousands of jobs and bring £2billion into Birmingham's economy each year.
BLOC's new flagship hotel is just 50 paces from the iconic Spanish Steps entrance to New Street Station, John Lewis and the Grand Central shopping precinct.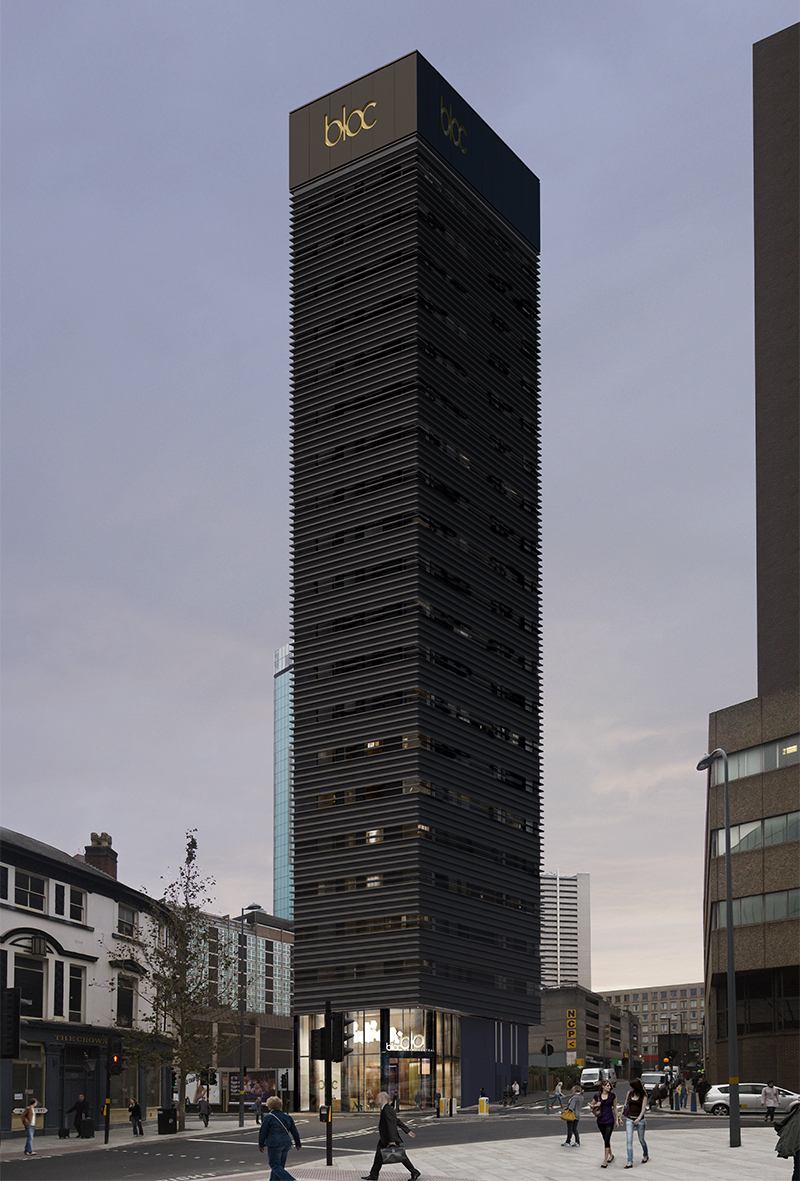 The sleek 226-room hotel will be built on a site currently occupied by a largely vacant 1960s office block.
Once completed, the 20-month build will create 40 full-time jobs in the area and support scores more ancillary workers.
BLOC's designers, in conjunction with innovation partners Samsung, have developed a high-tech, smart hotel that matches the aspirations of the area.
The Southside development at 32-34 Hill Street is part of an ongoing multi-million-pound investment by the hotel chain in Birmingham city centre.
More than 30million tourists visit Birmingham each year and BLOC Grand Central offers affordable, city centre luxury during their stay.
BLOC's critically-acclaimed designer hotels in Gatwick Airport and Birmingham's Jewellery Quarter have already proved a hit with business and leisure travellers.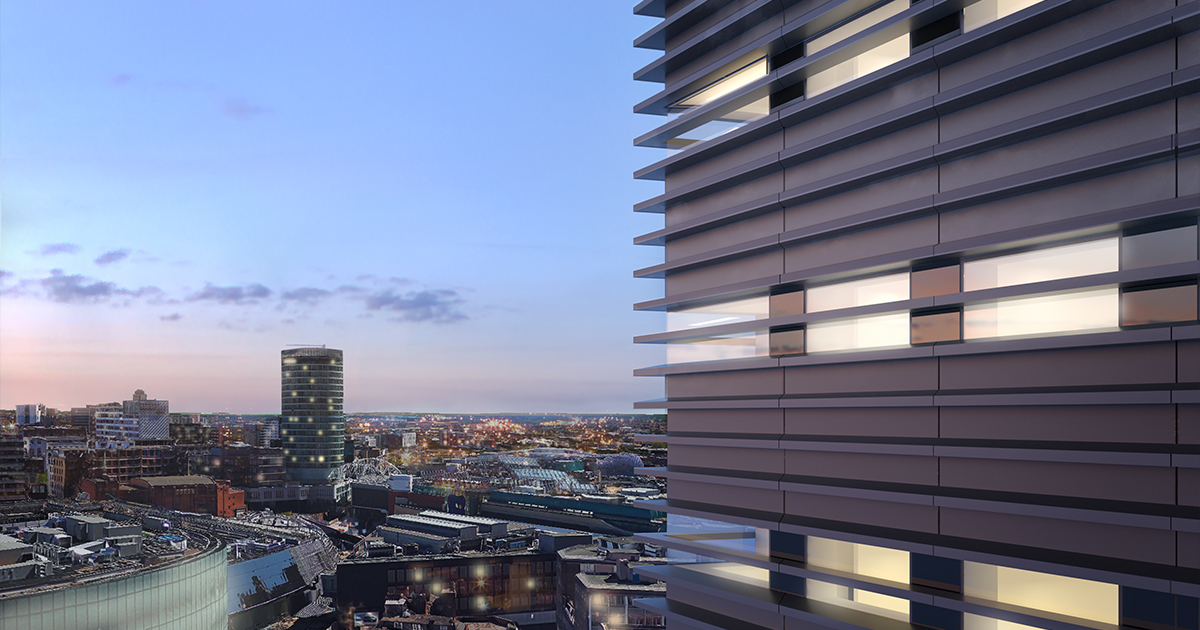 Rob Morgan, Managing Director of BLOC Hotels, said: "The BLOC Hotel brand was forged in Birmingham, so the development of Grand Central is particularly special for us.
"We are delighted to announce that work has started on this project. It is a defining moment in the company's ambitious growth strategy.
"Once completed, the hotel will bring more jobs and visitors into the heart of the city. We are proud that our hotels mirror the city's high standards of design, engineering and service."
Glenn Howells, of Glenn Howells Architects, said: "We are delighted to be working with fellow Birmingham-based company BLOC Hotels on a truly bespoke building for the heart of the city.
"The building is situated at an important gateway site within Birmingham City Centre and offers the opportunity to define a benchmark for the future regeneration of this part of the city."
BLOC Hotels Birmingham
The BLOC philosophy is new to the UK. The concept is called pared-down chic and is based on ideas we've adapted from the best designers around the world. By injecting a little British creativity, we have been pushing the boundaries of hotel design. From the build right down to the finishes in each room, we work with cutting-edge materials and innovative thinkers whose mantra really is, small is beautiful.
The idea is to build very cleverly using the very best materials whilst still making it as cost-effective as possible. And that means we can offer our guests really chic rooms in prime city centre locations at very, very good prices.
Looking for some staycation inspiration? Check out Things to do in Birmingham and start planning your next adventure with BLOC.