Bored Tourists
Wednesday, December 5, 2018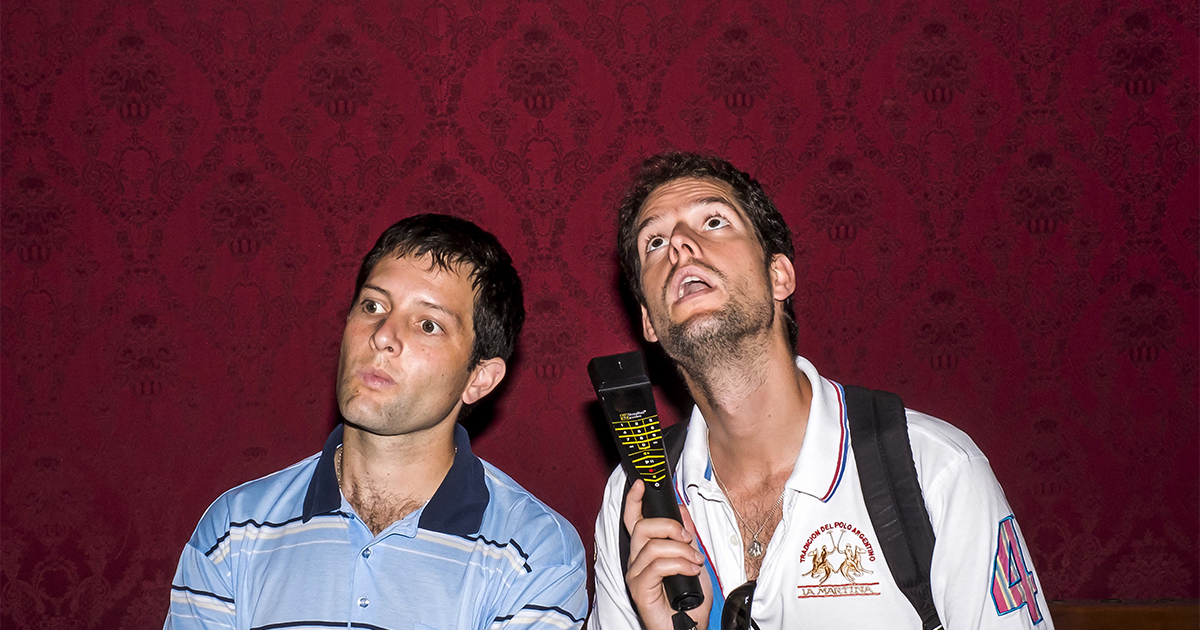 Ever had a holiday that wasn't what you hoped for?
'Bored Tourists' explores the phenomenon of travelling to a foreign country with every intention of being inspired by it, only to be left feeling bemused, bored or half asleep...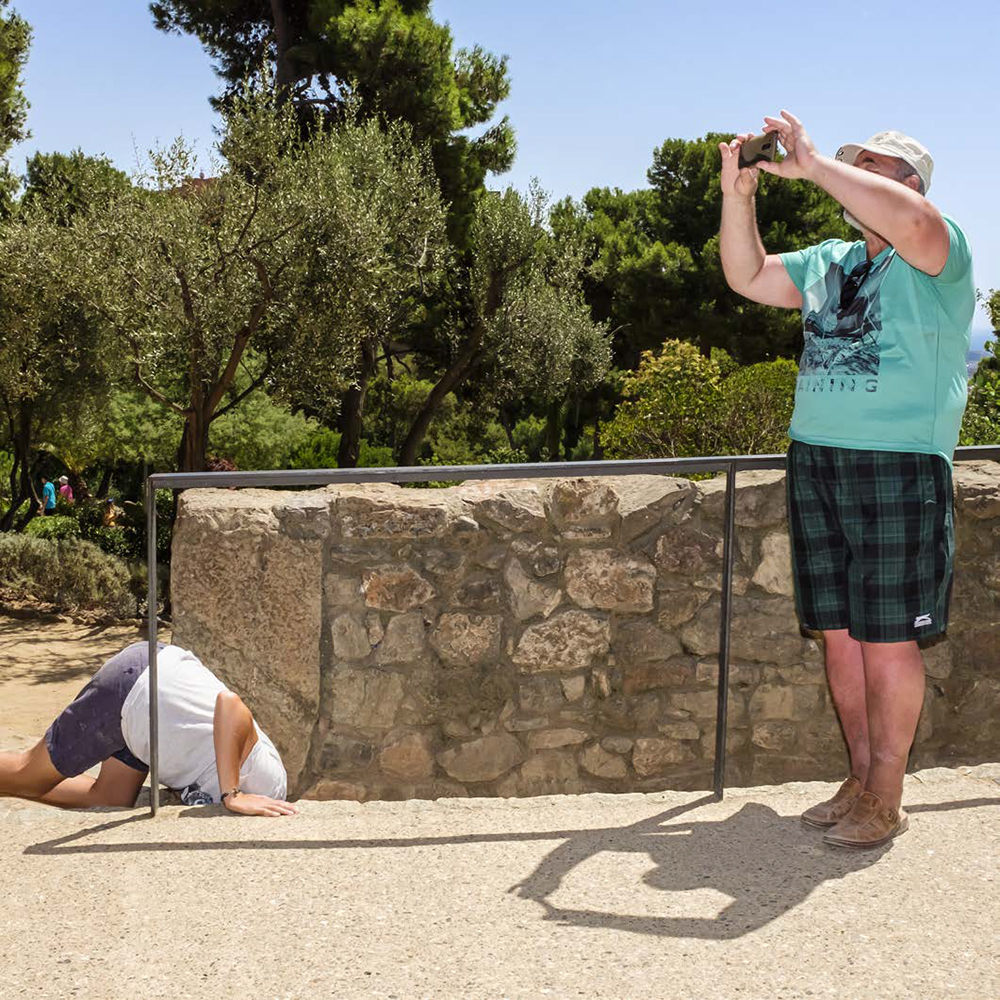 We've all been there: guidebook in hand, sunglasses, sun cream and camera at the ready! And yet, on the holiday that promised so much we are often somehow left feeling disappointed, bored or half asleep, with a cheap souvenir and an aching desire to be back at home with the TV on.
Eager to remember our experience through rosetinted glasses, we crowd around tourist attractions and frantically take it in turns to strike a pose, put on a smile, and construct a flattering memory to post online.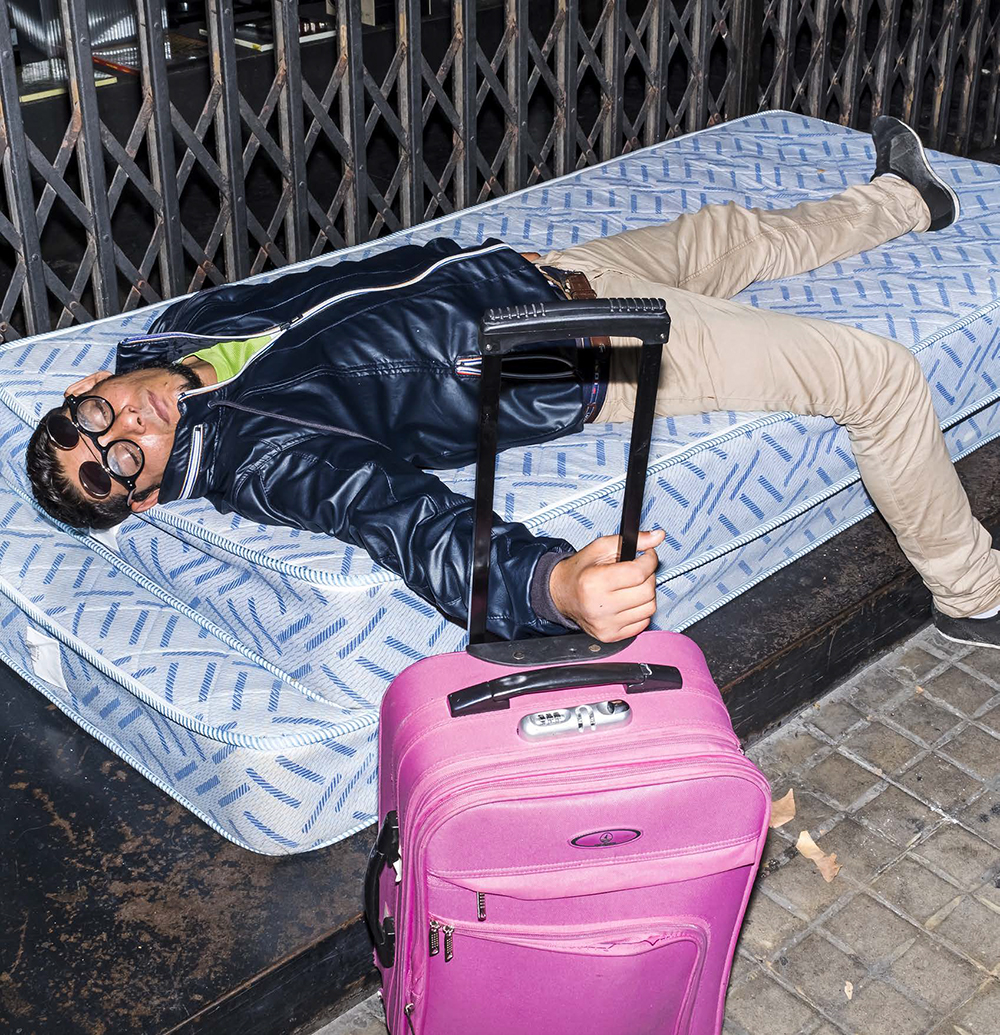 We go abroad seeking out cultural enlightenment but end up spending most of the time looking for a place to sit down; a bench, a wall, that abandoned mattress lying in the street. Or, we wander around blindly from monument to monument staring at smartphones, searching for digital entertainment to get us through the next few hours of monotony. All the while checking the clock for an appropriate time to escape to the nearest bar to reward ourselves.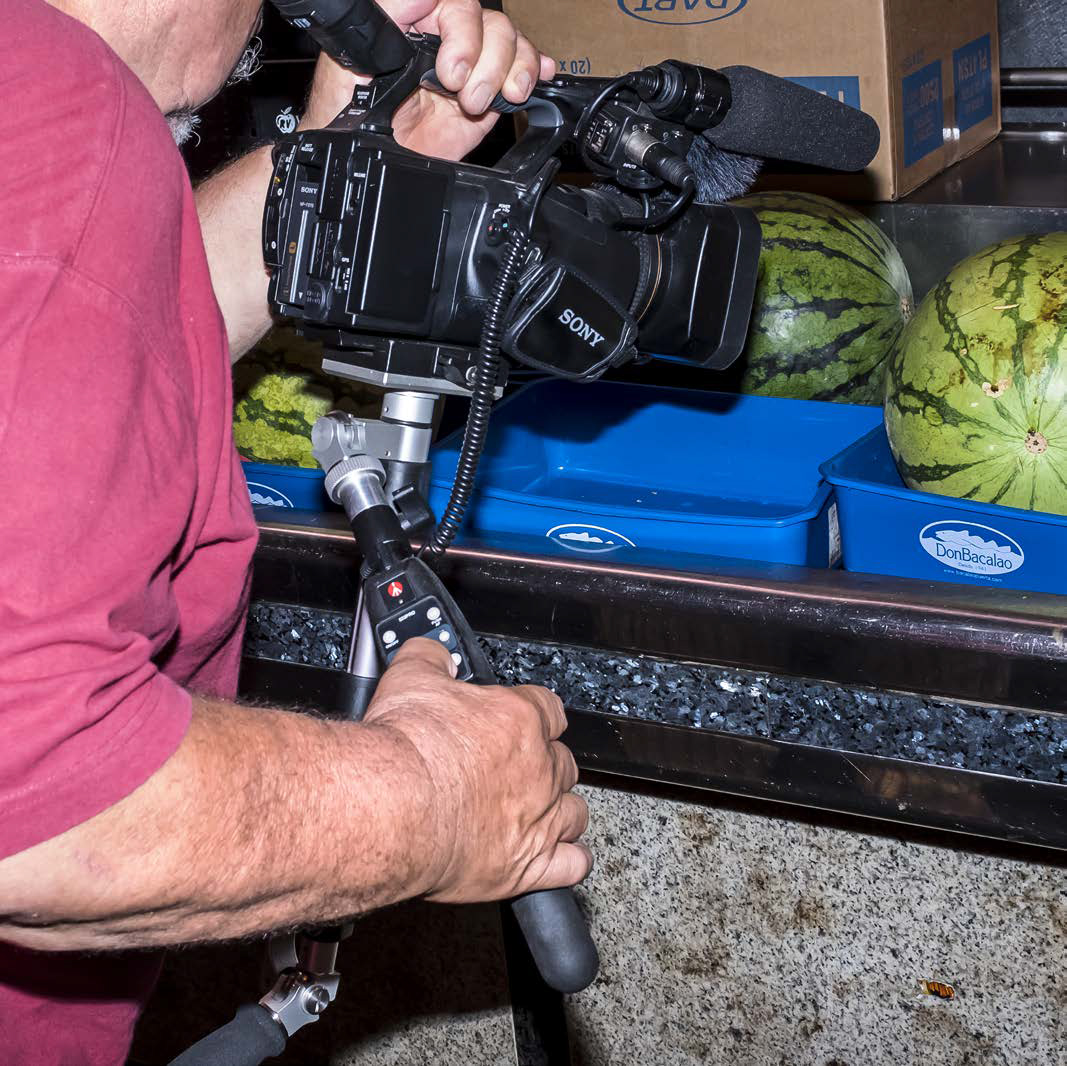 What began as a chance visit to Barcelona Cathedral led photographer Laurence Stephens to spend the next three summers exploring the cultural landscapes of Spain and Portugal. From stuffy museums to breathtaking skylines, with camera in hand, he went in search of the not-so-elusive bored tourist. Shot in square format as a subtle nod to our current 'Instagram generation', these playful images present an unforgiving vision of the tourist experience.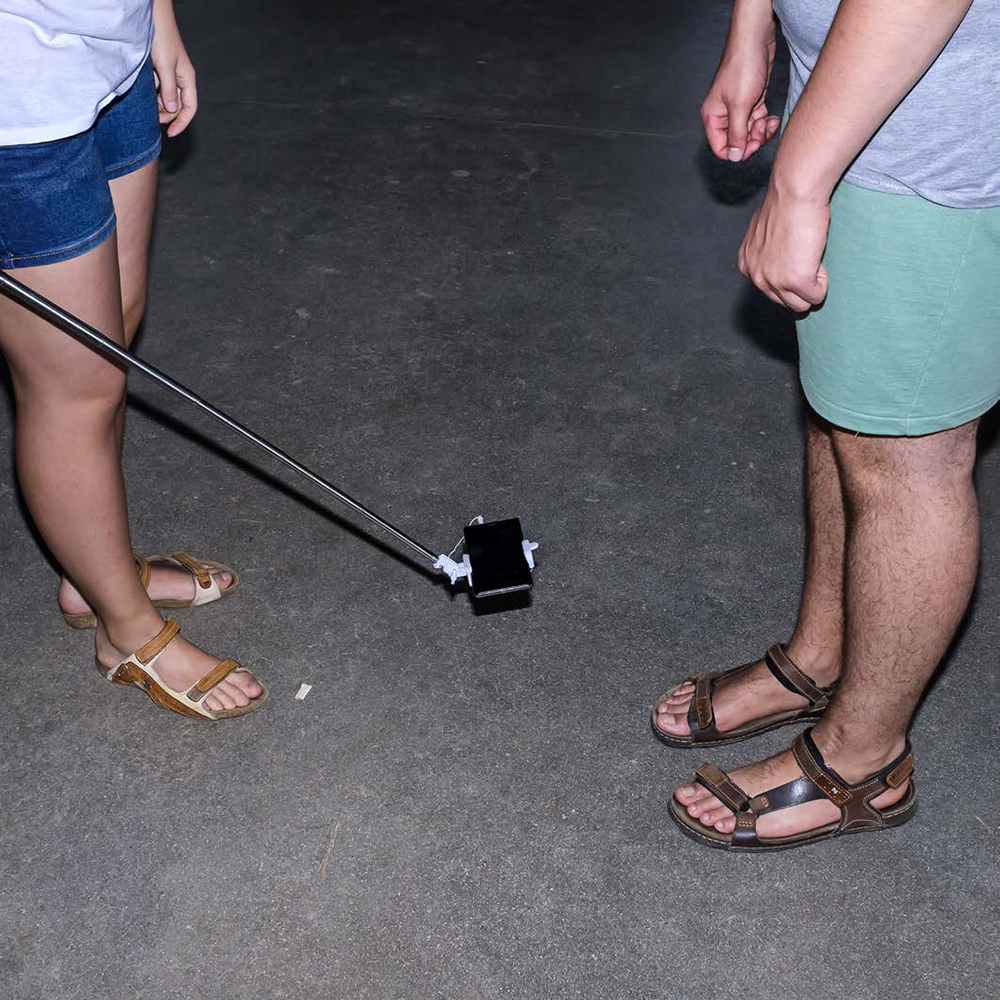 Inspired by colour photographers of the 1980s, Stephens' approach is anthropological, exploring aspects of modern life with a satirical eye. Exposing the bizarre comedy of human nature, his photographs entertain and intrigue us, but when further considered draw us in to explore other meanings and ultimately question our own response to the world we live in.
Bored Tourists by Laurence Stephens. Hoxton Mini Press, £9.95.
BLOC Hotels London Gatwick
They say it's better to travel than to arrive. We think both are important. With BLOC you won't have far to travel at all. We're waiting to welcome you just steps from Gatwick South Terminal Departures. Any closer and we'd be on the runway!
Our 245 room hotel offers 'Sleep Haven Zones', family rooms, a business floor and Presidential Suite. Park at the terminal through one of our exclusive deals; check your bags with your airline and take your overnight bag to the room; send an email with free WiFi; relax on your sumptuous king-sized bed, watching one of our HD LED TVs; freshen up in a monsoon-drench shower wet room and seamlessly check out to arrive at your gate in a great mood to enjoy your holiday or business trip. So much more for less.