Captivating Corsica - The Definitive Guide
Friday, June 1, 2018
A veritable miniature continent of its own, Corsica boasts diverse tourist areas on one island – whichever one you visit, the scenery is exquisite and ever-changing season to season.
The island provides an opportunity to visit magical sights with a discreet charm all of their own.
As you explore the island, taking time to visit its rural villages, towns and cities, you'll quickly understand why Corsica is famed for its hospitality.
You can soak up the atmosphere of authentic Corsica and really learn all about its people and culture. The locals will be delighted to offer suggestions and advice, making sure that you get the best out of their beloved island. They'll tell you all about the most interesting museums and art centres, which form such an important part of Corsica's culture.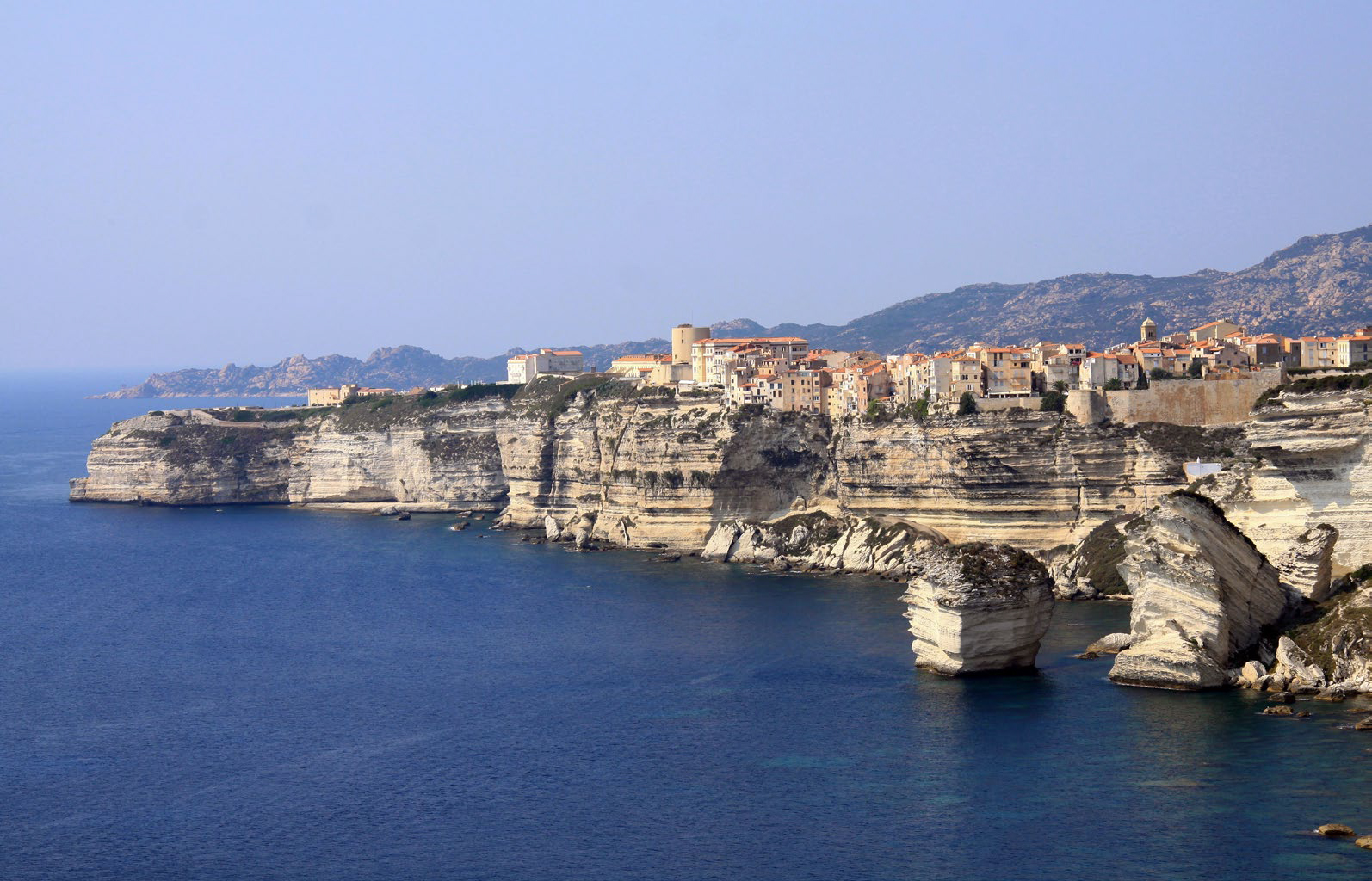 It's hard to deny that Corsica is the greenest, most spectacular, most varied and most beautiful of all the Mediterranean islands...
The island's geography and topography, as well as its natural sites and cultural monuments, give it a definite advantage over other islands in the Mediterranean.
Situated 174km off the French coast, 12km from Sardinia and 80km from Tuscany, just a 1hr 30min flight from Paris, 2hr from London and 1hr 25min from Rome, Corsica lies right at the heart of Europe.
The island's highest peak, Monte Cinto, stands at an altitude of 2,710m and its average altitude of 600m gives Corsica some magnificently dramatic scenery.
1,000km of stunningly beautiful and varied coastline completes the picture.
Corsica's 25 mountain streams and rivers make it one of the most lush and best-irrigated regions in the Mediterranean.
With 4,100km2 of forest and maquis scrubland covering over half of the island, this is, without doubt, an island with an abundance of greenery.
The Ancient Greeks, who were true connoisseurs of beautiful islands, gave Corsica the name "Kalliste", which means "the most beautiful". The wealth of tourist attractions on this miniature continent include a vast number of natural sites, notably a regional natural park covering almost 250,000 hectares, as well as a rich cultural heritage and a traditional way of life.
The many sites and monuments dotted all over Corsica bear witness to the island's history and vibrant, open culture which is supported by centuries of tradition and kept alive by the island's sense of identity expressed through song, music and local arts and crafts.
The island's attachment to religious values can be seen through its many Romanesque- and Baroque-style churches and chapels, as well as through the processions and traditional costumes which help to keep religious faith alive in rural Corsica.
Its varied gastronomy, which includes a wide range of culinary specialities, is constantly evolving and many tourist packages include an introduction to the island's cuisine.
Corsica's climate and geography make it perfect for all kinds of outdoor and leisure activities, from simple swimming to mountaineering, including a whole host of nautical and mountain activities such as hiking, horse riding and mountain biking.
In the same way, festivals and cultural events, many of which have an international dimension and which take place in towns and villages across Corsica, encourage cultural exchange and an open attitude towards other cultures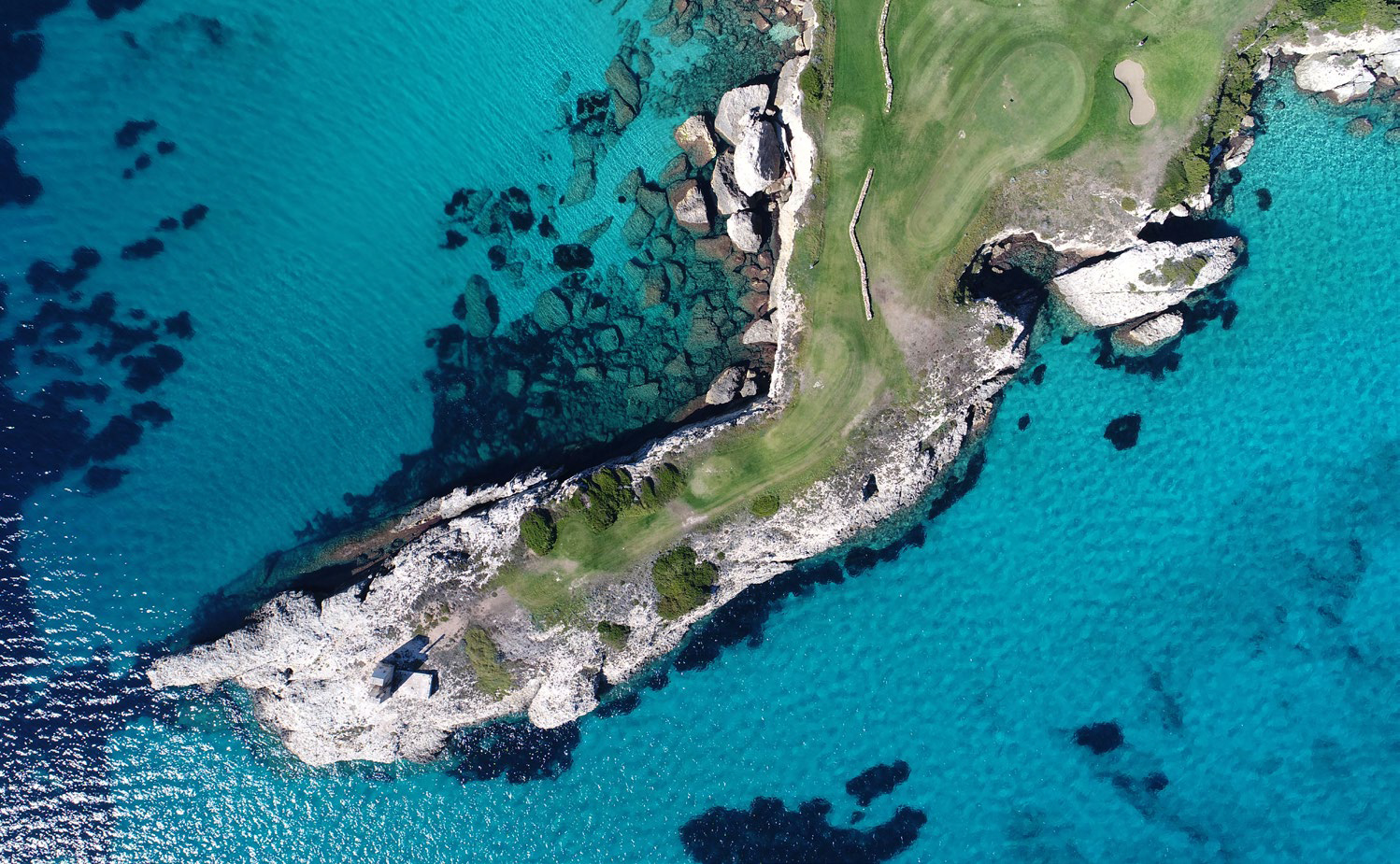 AN ISLAND THAT HAS IT ALL...
Above all, Corsica has unique landscapes waiting to be discovered – a single region boasting a multitude of treasures.
From north to south, east to west and from the sea to the mountains, you'll be stunned by the island's varied landscapes, with smart coastal towns contrasting with secluded inland villages on this hugely diverse island. And although its beautiful natural scenery is its major attraction, Corsica offers much more than picture-postcard views and its inhabitants have made every effort to offer alternatives to simply lazing in the sun.
Whether you're keen to explore on land, on sea or even underwater, the island has developed a whole host of leisure pursuits and outdoor activities to be enjoyed with all the family. Tree climbing, botanical walks, farm visits to meet the animals, taking a ride on a tourist train, and even visiting a turtle museum are just some of the land-based activities available.
Options at sea are just as plentiful. The island's sailing clubs, which are dotted all around the coast, offer a warm welcome and a wide selection of activities for young and old – from beach activities and underwater adventures to learning all about Corsica's marine environment, the choice is almost endless.
Enjoy beach activities, jet skiing, fun boarding or underwater fishing, and then at the end of the day go rafting or canyoning in one of the nearby river valleys. Or try your hand at paragliding or via ferrata.
EXCITEMENT?

OR RELAXATION?

Wherever you visit on the island, even if you're a die-hard sports fanatic you'll leave with the sensation of having given it your all, with the added bonus of practising your favourite activity surrounded by Corsica's grandiose natural landscapes. Whether you're keen on scuba diving, flying or river sports, you'll find that this "mountain in the sea" is a paradise for all sorts of outdoor activities.

And because we don't all want to "challenge" ourselves on holiday, there are a thousand and one ways in Corsica of enjoying outdoor activities which are accessible to all and yet still provide fun and excitement.

Mountain biking, horse riding and climbing are just some of the options available to beginners and experienced practitioners alike, so that you can experience the thrill of trying something new without feeling terrified!

Corsica is a mecca for anyone who loves water. Water is everywhere on the island, with its abundance of rivers and beaches which are ideal for cooling off and relaxing. You'll find pools created by natural streams near every footpath and village, with large rocks smoothed by the current and crystal-clear water just perfect for a refreshing dip.

Discover the joys of a holiday dedicated to thalassotherapy, balneotherapy or bathing in hot springs – the perfect way to relax and let go of the stresses of everyday life.

Rivers, waterfalls, mountain lakes and hot springs provide an abundance of fresh water on the island, with more and more visitors coming here every year to swim in some of the island's most secluded spots. There's nothing like a quick dip in fresh cool water to give you a feeling of joy and well-being – a rare experience indeed!

Corsica is a region full of character, as its rich history, architecture and stunning natural landscapes testify...
In Corsica, old buildings have a soul. The Romanesque chapels in Castagniccia, Baroque churches of Bastia, the old fortifications of Bonifacio or the citadel at Calvi – all bear witness to the island's rich history, which has left its mark even on the most secluded villages.
The inhabitants of Corsica have also built museums, developed archaeological sites, and organised music and theatre festivals which have proved hugely popular. Prehistory has given the island the menhirs of Filitosa, while the Romans brought vine cultivation and oyster farming.
From the Middle Ages onwards, Christianity encouraged the construction of Romanesque and Baroque churches. Meanwhile, the Genoese came to the island where they built fortresses and citadels as protection against invaders.
Corsica boasts a whole host of magnificent buildings and monuments bequeathed by centuries of civilisation. Strongly influenced by the Latin world, the island is striking for its many beautiful religious buildings, with small churches and fine cathedrals dotted right across the land.
Near Bastia, the Santa Maria Assunta church, often referred to as "A Canonica", is an old Pisan-style basilica which is a masterpiece of remarkable simplicity dating from the 12th century, while in Bastia itself the Saint-Jean-Baptiste church, the largest parish church in Corsica, stands proudly above the old port where its high, theatrical façade watches over the city's inhabitants.
Meanwhile, Ajaccio is renowned for its ochre-coloured cathedral where Napoleon Bonaparte was baptised in 1771, making it one of the proud symbols of this Imperial city.
In Murato, in the Nebbiu region, you'll find the Romanesque-style San Michele church, one of the most beautiful churches in Corsica, whose original decor attracts numerous visitors.
All of these places of worship are striking for their architectural strength and beauty, offering a harmonious appeal which is the basis of the island's humanist vision. Exploring these superb buildings adds a rich dimension to any visit to the island, making them a real point of interest for curious visitors to Corsica.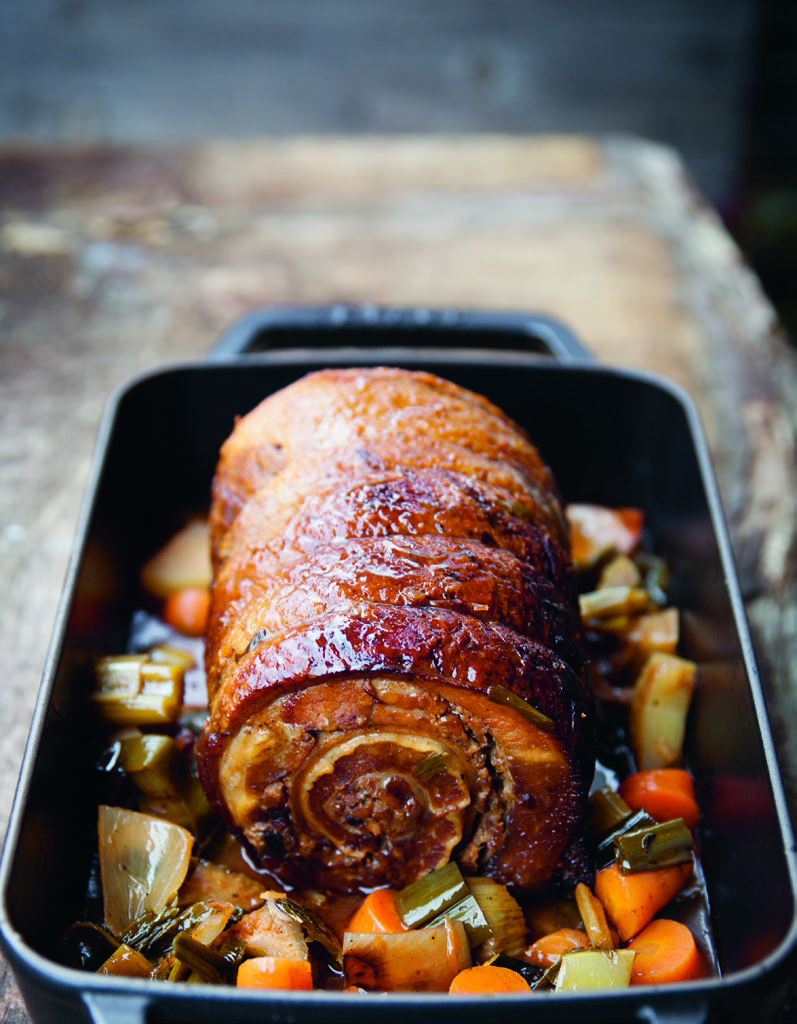 Corsica has maintained many of its gastronomic traditions, with food and cuisine playing an important role in the life of the island...
Visitors with discerning palates will appreciate the quality of the island's ingredients, produced according to traditional methods from a land renowned for its sweet chestnuts, citrus fruits, charcuterie, creamy cheeses, wines and liqueurs.
And if you spend a bit longer on the island, you'll have time to appreciate the different kinds of honey – many of which have been awarded their own AOC (Appellation d'Origine Contrôlée) status – which bear witness to Corsica's huge variety of flora. Another traditional island product is sweet chestnut flour, which is used to make the famous "polenta" often served at Christmas and New Year.
And of course, you can't fail to enjoy the wines, such as Cap Corse muscats and Patrimonio wines, nine of which have been awarded AOC status and which spread the image of Corsica around the world.
A glass of Corsican wine is the perfect accompaniment to a plate of delicious local charcuterie. Sample the prizuttu (cured ham), which is full of flavour, or try some of the famous figatellu sausage, which is perfect when grilled over the fire on a cold winter's day.
Produced from pigs which graze freely in oak and sweet chestnut forests, Corsican charcuterie (coppa, figatellu, lonzu etc) is among the best in the world. Watch producers expertly slice the prisuttu ham at local markets and in village shops – they're more than happy to offer curious visitors a taste of their produce.
The island's cheeses are just as delicious. In winter, taste the famous brocciu, which is made from whey and used in savoury recipes such as stuffed meat and vegetables and sweet dishes such as fiadone and ambrucciata (types of Corsican cheesecake). The local sheep's cheeses are best savoured with a small glass of myrtle liqueur or brandy.
Hospitality and the Corsican way of life
Renowned for their friendly hospitality, Corsicans delight in sharing their way of life with visitors to the island, with its rich flavours and full-bodied wines, its fine gastronomy based on traditions of fishing and hunting and its vast array of ancestral crafts and expertise.
Visitors who show the slightest curiosity about the island's history and traditions will soon find that Corsicans are happy to share their knowledge. With discreet yet authentic hospitality, locals offer a warm welcome to visitors, whether you're sitting in a shaded village square or invited into someone's home, where conversations can go on well into the early hours of the night.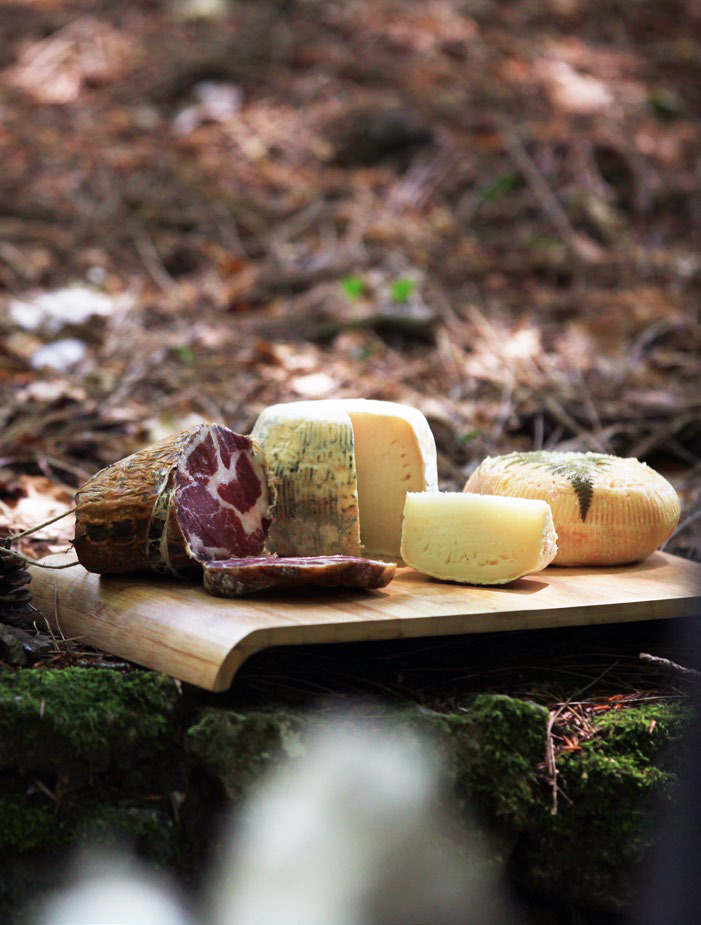 Good food and farm inns
If you're keen to try local specialities, then you'll be spoilt for choice with a whole host of good places to eat offering
stews, wild boar, grilled fish and other dishes cooked in traditional ways. Corsica is home to around twenty "fermes auberges" (farm inns) which have been awarded the "Bienvenue à la ferme" label by the Chamber of Agriculture and which are renowned for their excellent local food.
Meeting the locals
Corsicans are keen to preserve their traditional culture but they also like nothing more than to share this with visitors. Throughout the year, visitors to the island can taste local specialities such as olive oil, sweet chestnut products, AOC honey and wines from Patrimonio and Sartène in markets, shops or traditional restaurants, adding a delightful local flavour to their holiday.
For example, the "new olive oil" festival, held in late March in Sainte Marie de Tallano, allows visitors to explore the olive oil mills in the region and to taste the oil produced that year.
You may prefer to take a tour of local wine producers to sample the island's ten AOC wines. Or go for a walk through the maquis scrubland in the spring and smell the delicate scent of our spring flowers. Meanwhile, the numerous wine, cheese, olive oil, sweet chestnut and honey festivals held around the island introduce visitors to the many delights of Corsican gastronomy.
Fish and seafood
On the coast, try the shellfish, mussels and oysters from the Étang de Diana, which have won gold medals at the Agricultural de Paris show on more than one occasion. Savour specialities such as calamars farcis à l'Ajaccienne (squid stuffed with onions, parsley and garlic) and Corsican-style lobster, which demonstrate once and for all that Corsican cuisine has plenty to offer the visitor.
BLOC Hotels London Gatwick
They say it's better to travel than to arrive. We think both are important. With BLOC you won't have far to travel at all. We're waiting to welcome you just steps from Gatwick South Terminal Departures. Any closer and we'd be on the runway!
Our 245 room hotel offers 'Sleep Haven Zones', family rooms, a business floor and Presidential Suite. Park at the terminal through one of our exclusive deals; check your bags with your airline and take your overnight bag to the room; send an email with free WiFi; relax on your sumptuous king-sized bed, watching one of our HD LED TVs; freshen up in a monsoon-drench shower wet room and seamlessly check out to arrive at your gate in a great mood to enjoy your holiday or business trip. So much more for less.