Curing Jet Lag: Fact or Fiction?
Wednesday, January 9, 2019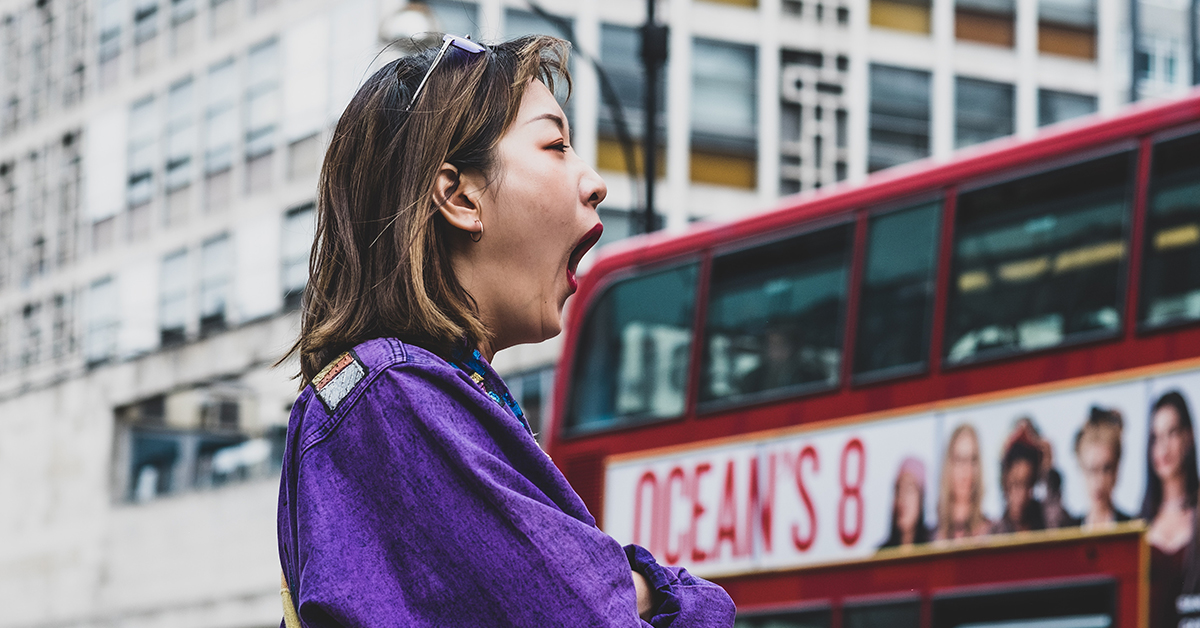 Adjusting to a new time zone is easier said than done. Our bodies don't cope well with long-haul flights, and jet lag can quickly turn your low-cost holiday into a one-way ticket to exhaustion.
Indigestion, bowel problems, loss of appetite, memory issues and tiredness. There are many ways our built-in routines, also know as circadian rhythms, can be thrown off when flying.
Here's our definitive guide to helping your body adjust, with a few gadgets that allegedly help you get back on track.
Don't drink alcohol - True
We can all be tempted to raise a toast to the 'Out Of Office', either while hanging around in the terminal or mid-flight, but the effects of alcohol at altitude can make it harder to beat jet lag.
Alcohol increases urine output and impairs the quality of sleep. Worst still, if you're suffering from a hangover, the effects of jet lag and travel fatigue are amplified.
Give your body the best fighting chance and save the margaritas for the beach.
Set your watch to the destination time - True
Changing the time on your watch to the local time of your destination can help you get psychologically ready.
It maybe lunchtime in London, but it's dinner time in Dubai. During the flight, close your eyes and try to relax. Even if you're not able to sleep, give your body the opportunity to relax and switch off.
Get a good night's sleep - True
People often boarding a long flight get very little sleep - this maybe due to excitement, or for fear of missing the early departure time.
A good night's sleep will leave you better equipped to cope with the side effects of jet lag. If you have to travel far to get to the airport, book yourself a hotel near the airport for a stress-free start to your holiday. *hint hint*
Fly at night - False
It sounds logical. Get on the plane and just fall asleep? Wrong.
The best chance you have at keeping jet lag at bay is to book a flight that departs during the day and arrives at night. Obviously, this depends on where you're heading and the direction you're travelling.
But if you time it right, you can eat some dinner and head to bed just a few hours after landing, making you feel refreshed and ready to go the next day.
Never nap - False
If you're feeling tired, don't fight it, have a nap.
Obviously, the biggest problem with jet lag is that it steals precious holiday time because you're too exhausted. But a quick 20 or 40 minute nap can do you the world of good before a full night's sleep later.
Think of it like recharging your body battery during the day to help it survive until the evening.
AND WHAT ABOUT THE GADGETS?

OSTRICH PILLOW
If you're travelling economy, it can be difficult to get comfortable enough to get a few hours solid sleep.
The Ostrich Pillow was designed to make napping possible. The super-soft and squishy headgear, originally funded by a successful Kickstarter, claims to create the perfect conditions for a comfortable mid-flight sleep.
It's warm, cosy - and yes, you'll looks a little silly - but who cares if you manage to doze off in peace.

HUMAN CHARGER
Like something from a sci-fi movie, the HumanCharger beams white UV-free blue-enriched light into your brain.
The LED earbuds go into your ears like normal headphones and flows white light through the ear canals to the light-sensitive regions of the brain.
They claim that after 12 minutes of "charging", you should have the ideal amount of light needed to start the day and help to reset your body clock.

JET LAG ROOSTER
Crunch the numbers and start beating jet lag days before you depart.
Enter your flight details and your normal sleep pattern, and within a few clicks, the site will create a personalised jet lag plan.
Detailed hour-by-hour, it will provide a summary of when you should sleep and what sort of sleep you should aim for. Helping you ease yourself into the new time-zone days before you start your journey.
BLOC Hotels London Gatwick
They say it's better to travel than to arrive. We think both are important. With BLOC you won't have far to travel at all. We're waiting to welcome you just steps from Gatwick South Terminal Departures. Any closer and we'd be on the runway!
Our 245 room hotel offers 'Sleep Haven Zones', family rooms, a business floor and Presidential Suite. Park at the terminal through one of our exclusive deals; check your bags with your airline and take your overnight bag to the room; send an email with free WiFi; relax on your sumptuous king-sized bed, watching one of our HD LED TVs; freshen up in a monsoon-drench shower wet room and seamlessly check out to arrive at your gate in a great mood to enjoy your holiday or business trip. So much more for less.