Book Now
Book direct and save at least 10% + other exclusive Bloc perks.
Discovering Digbeth.
Monday, May 10, 2021
The impending arrival of High-Speed rail connecting London to the second city has focused developers' attention on this up-and-coming area of Brum.
Digbeth is the original town of Birmingham before it expanded west towards what is now the city centre. Since that time it has been mainly known for its gritty industrial landscape of factories and foundries, fed by the River Rae and a plethora of late-night Irish boozers (not to mention the Custard Factory and Digbeth Institute).
Whilst Digbeth retains a lot of back street industrial charm, from workshops to graffiti murals, these days the clientele is there more for the many cool bars that are taking up residency. There is an eclectic mix of small national chain bars and some pretty cool local independents, oh.. and a few Irish pubs still remain.
Here are our top spots to check out when wanting to experience the best bars and restaurants in Digbeth: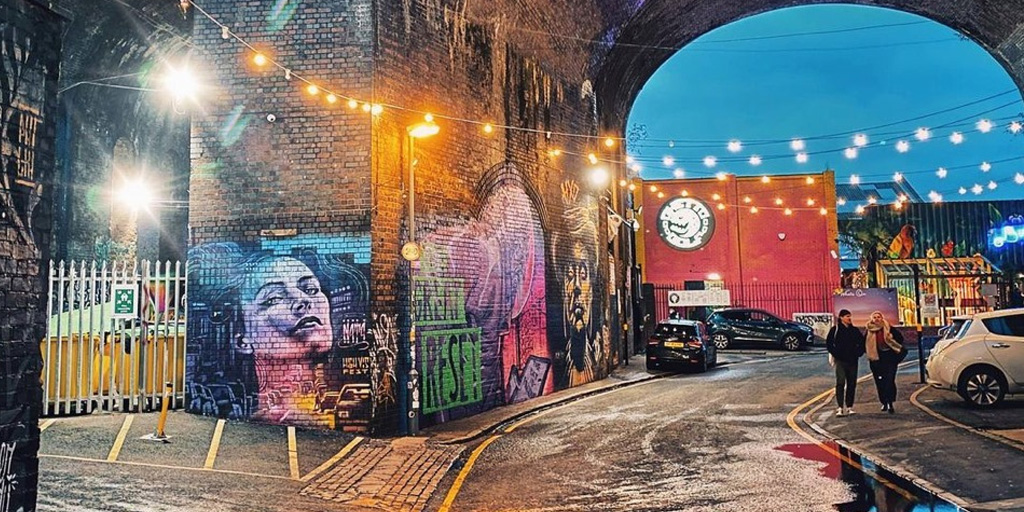 The Custard Factory. Originally home to Birds Custard, The Custard Factory was put on the map as a music and nightlife destination with the infamous Medicine Bar in the 1990s. Long since gone, the Medicine Bar's legacy lives on with a forward-thinking ownership who have a long term vision for Digbeth including many renovations and new building projects – There are several skyscraper inner-city living projects on the horizon for Digbeth and The Custard Factory will be at the very heart of it, not to mention a new Metro tram line.
These days, in and around The Custard Factory, you can expect to find, the likes of Chance & Counters (a board games bar), Stag Barbers & Bar, Sobremesa Bar (Award-winning vegan food kitchen BA-HA is based here), NQ64 (retro gaming bar), Roberto's Bar and Tasting Club, Roxy Ball Room (indoor bowling alley and games warehouse), The Mill (live music venue & nightclub), The Social at Fazeley (for breakfast, brunch, lunch, coffee beer & wine), Ghetto Golf warehouse, Birdies Bar, Kanteen Cafe, Big Birmingham Bake (baking and outdoor drinks), 670 Grams Restaurant (eclectic fine dining), The Engine Room (venue & bar), Mama Roux's (music bar) and Baked in Brick (street food).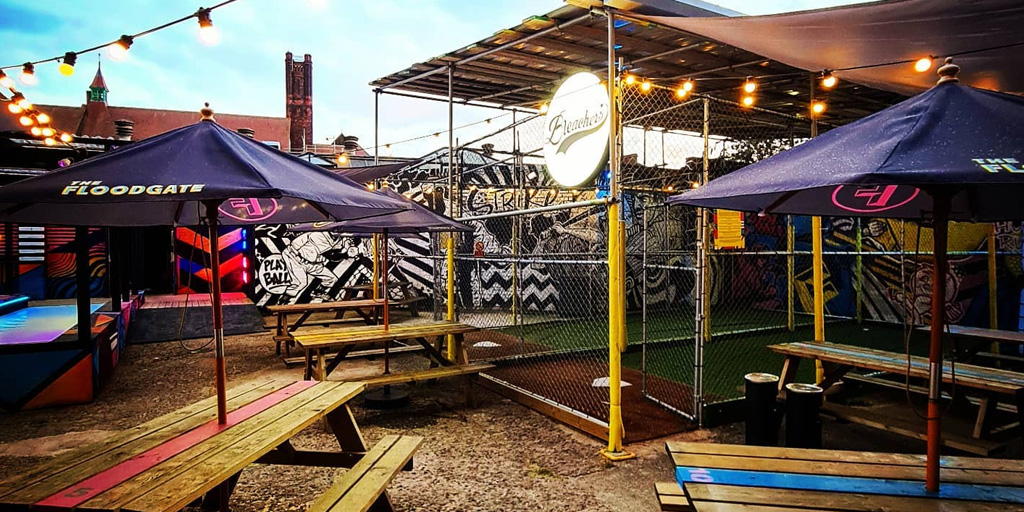 The Floodgate. The Floodgate is an experiential craft beer and cocktail activity bar. Experience an action-packed, fun-filled adventure to a backdrop of music, graffiti and an explosion of colours. There's Baseball, Curling and PitPat Table Golf and a selection of Floodgate Special cocktails to enjoy such as the Strike Out (Absolute Kurant, Triple Sec, Strawberry, Mango, Lemon Cranberry) and Classics such as Daiquiri (White Rum, Maraschino, Sugar, Lime). Beers on tap include Brooklyn and Carlsberg, with plenty of bottles and wines with in-house street food as well.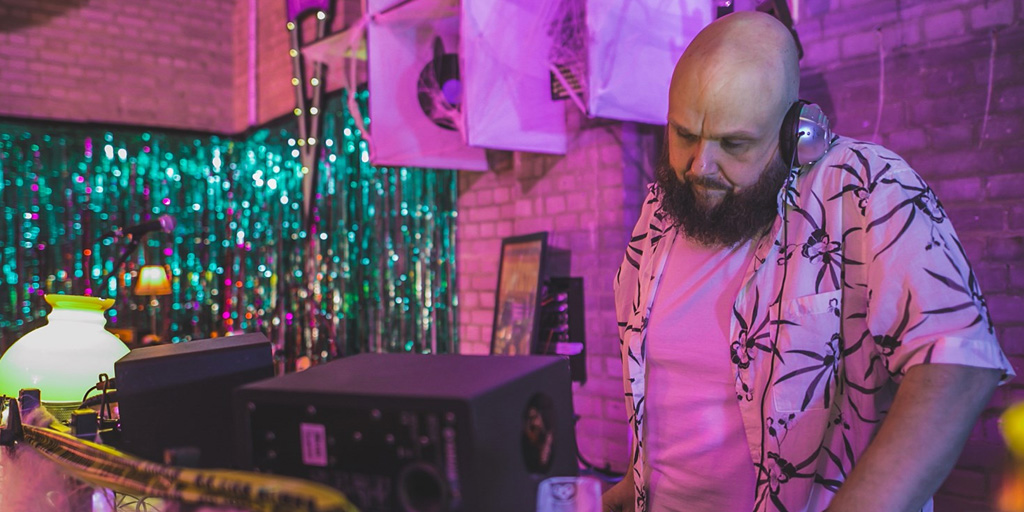 The Night Owl. The Midlands' finest soul and retro club. An intimate live music venue set in the heart of Digbeth. Based on Lower Trinity Street, The Night Owl is the perfect club for any fan of music from days gone by. Since its opening , The Night Owl has gone from strength the strength, expanding its music genres to include much loved retro genres spanning decades (as well as record collections!) Expect live bands and DJs every week, and some special events. The outside courtyard is a fab space to soak up the vibes (and sun if it's out!).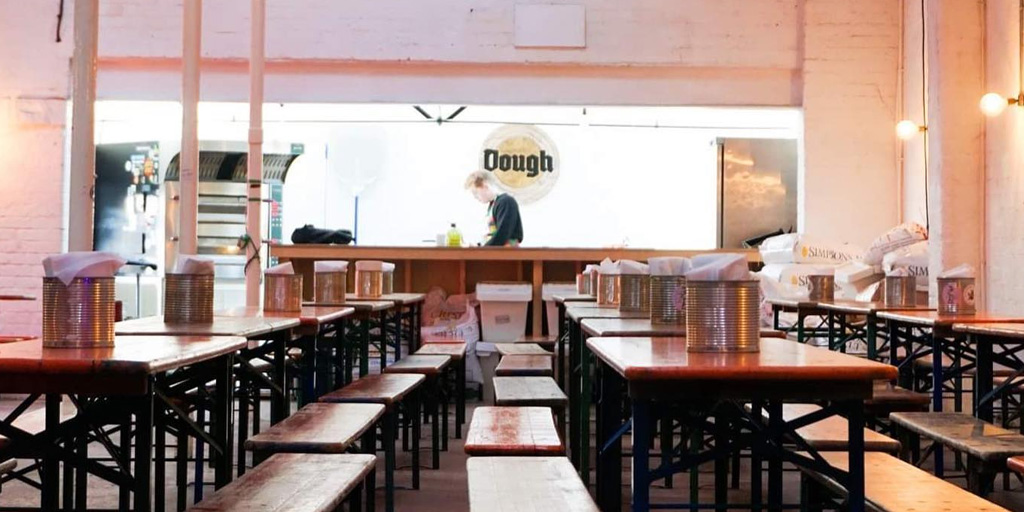 Dig Brew Co. Tucked down a back street in deepest Digbeth, there exists a meeting place for young and old, a converted factory unit, with large vats full of delicious beer which are served to thirsty punters. welcome to Dig Brew Co. The brand works tirelessly to create inventive tasty beers which are exported to the Dig Brew hand pumps for weekend consumption, but also to other drinking establishments, along with canned versions and an opportunity to display some cool artwork. The pizzas are freshly baked using the best ingredients, where science meets organic. Look out for special events such as the Beer Operas which even tour out of Birmingham.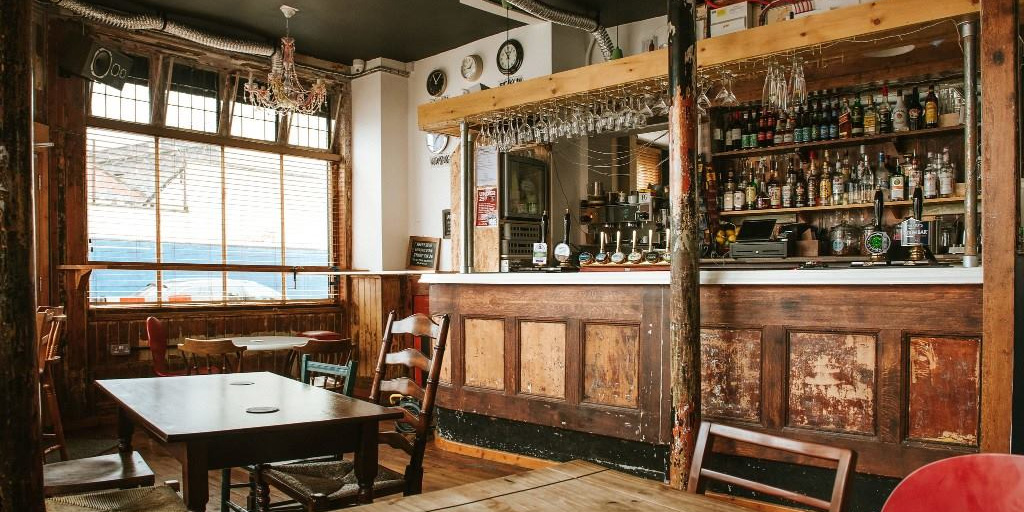 The Ruin Bar and Kitchen. Cask, keg, coffee, cocktails, kitchen. The Ruin's quirky take on an old pub building… Inspired by the DIY approach of cities like Berlin and Budapest Rich the landlord has put effort rather than expense into a creating place where people can relax and enjoy the basics – good drinks, good food, good company and good music. The pub has been around since 1785 and gone through many changes since then. An excellent beer garden that wraps around the pub featuring cool street art.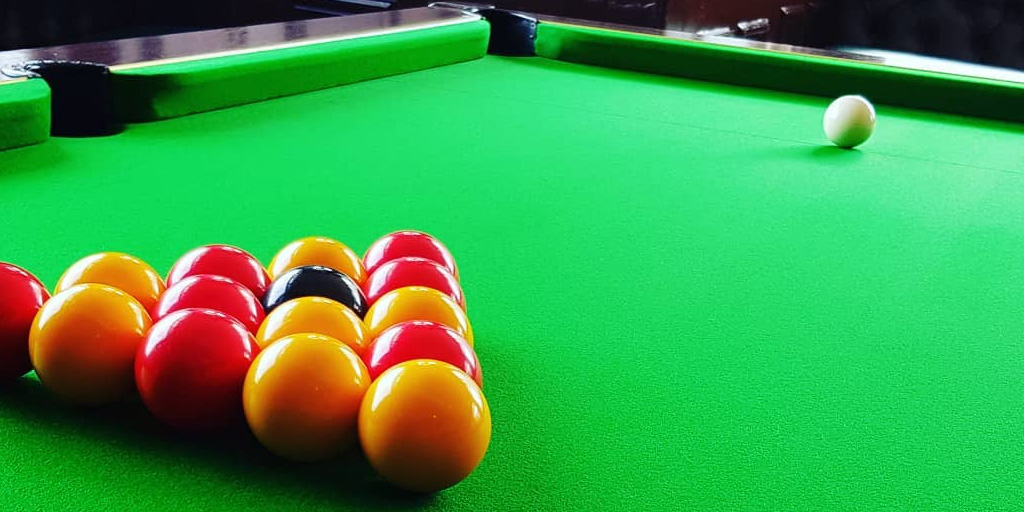 The Anchor. The Anchor is one of the oldest public houses in Digbeth, dating back to 1797. The current building was constructed in 1901 to a design by James and Lister Lea for the Holt Brewery Company. Taken over By Raising Bars LTD on 8Th August 2016 – Julian Rose-Gibbs and his team began sympathetically refurbishing the boozer without closing to enable the regulars and existing staff to become part of the transformation. A wide selection of drinks are available including several local brews. The beer garden out back is one of the funkiest hidden spaces in Brum.
The Spotted Dog. The Spotted Dog is a fab old Irish-ish boozer and a traditional one at that. This old pub has an authentic feel and often plays host to live music, DJs and other social events. This makes the list as it has a rather large covered beer garden, full of interesting nick-nacks which change on a regular basis.. perfect if you want to sit and drink outside when there's a chance of rain, which is most often in the UK. Just go in for a drink anyway! One of the best pubs in the world.
Dead Wax Digbeth. Selling itself as beer, vinyl, pizza! Deadwax has quickly built a cool reputation for its Brighton vibe here in Brum. With live music, alternative DJs and a beer garden big enough to join your mates for a bit of beer chugging and wine guzzling!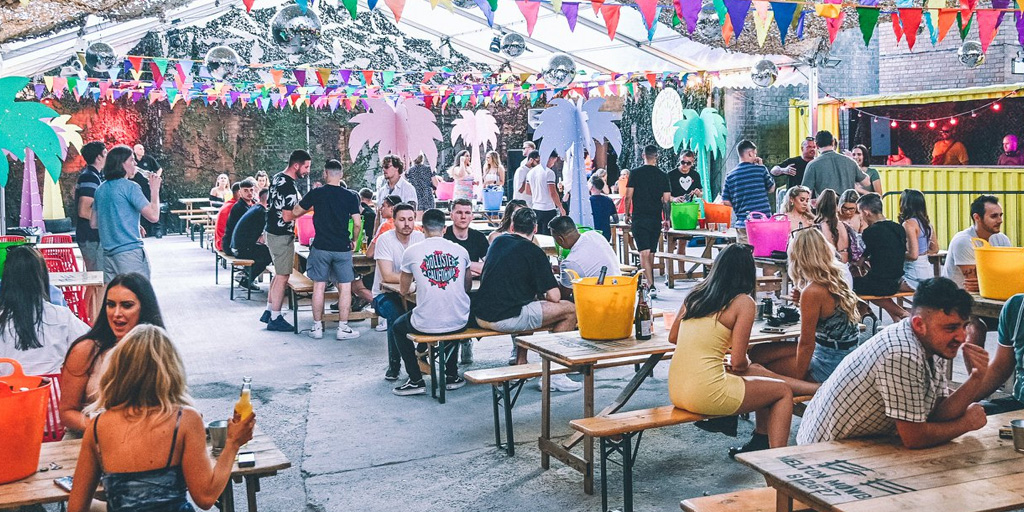 LAB11. Lab11 warehouse provides a raw underground feel with an electric atmosphere to keep Birmingham's music scene alive. Home to electronic dance brands: TRMNL / MAGIC DOOR / GLAS / THE ACID EXPERIMENT / MASK / FOLIEÈ / WAX ON WAX OFF & MORE… Lab11 offers something a little more eclectic with a cool rooftop terrace too!
Article courtesy of Grapevine Birmingham.
Birmingham is open. So are we.
Birmingham, the birthplace of Bloc is coming back to life. After the trying times of Covid, the city is re-opening. And now so are we.
This summer, Britain's second city is fit to burst with food, music, arts and culture. And to celebrate the return of fun to Brum, we'd like you to come and sample the city with 10% off all stays at Bloc Jewellery Quarter using discount code 'BACK10'.
Because we're not the destination, we're just right in the middle of it. And when you stay with us, so are you.