Disgusting Delicacies
Tuesday, March 12, 2019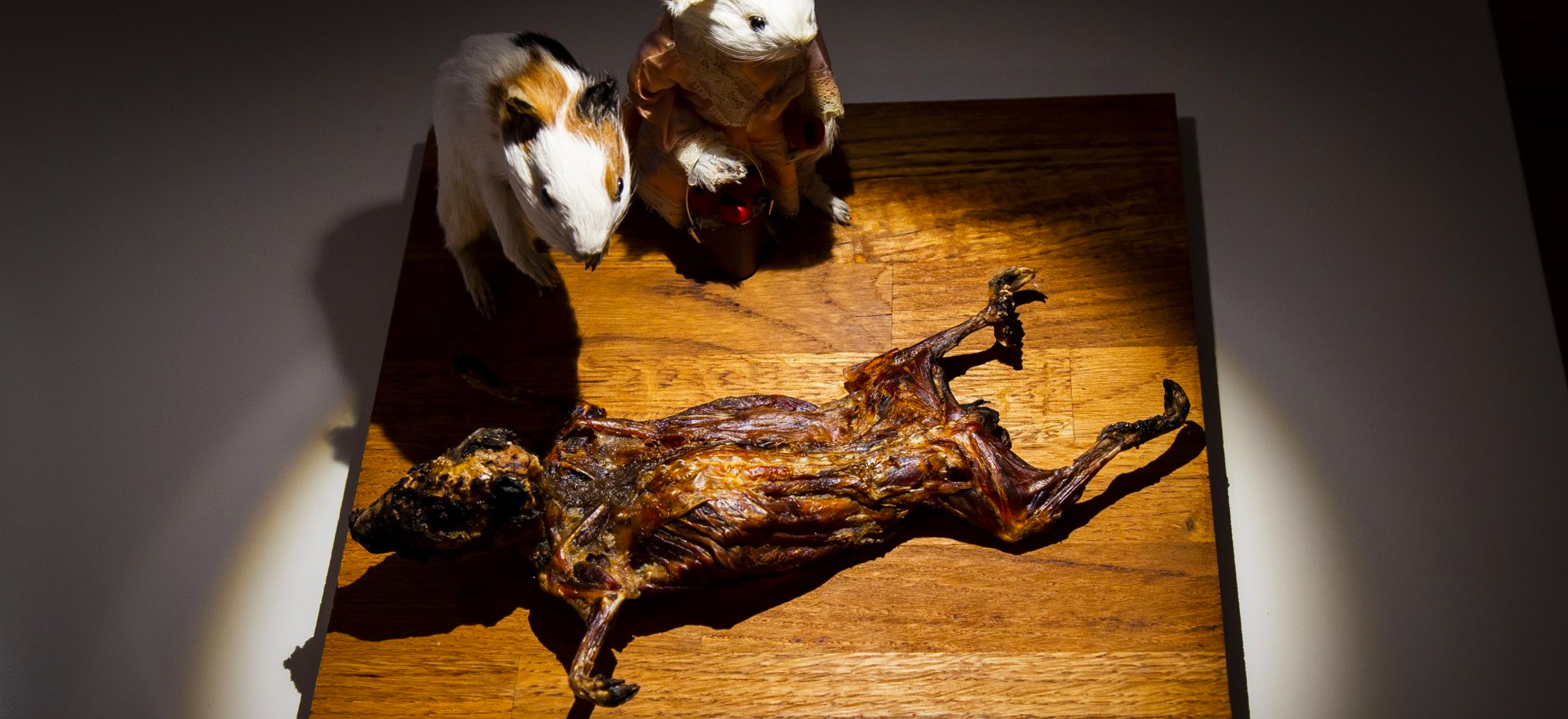 Food is so much more than sustenance. Curious foods from exotic cultures have always fascinated us. Unfamiliar foods can be delicious, or they can be more of an acquired taste. While cultural differences often separate us and create boundaries, food can also connect us. Sharing a meal is the best way to turn strangers into friends.
The evolutionary function of disgust is to help us avoid disease and unsafe food.
Disgust is one of the six fundamental human emotions. While the emotion is universal, the foods that we find disgusting are not. What is delicious to one person can be revolting to another.
Disgusting Food Museum invites visitors to explore the world of food and challenge their notions of what is and what isn't edible. Could changing our ideas of disgust help us embrace the environmentally sustainable foods of the future?
The exhibit has 80 of the world's most disgusting foods. Adventurous visitors will appreciate the opportunity to smell and taste some of these notorious foods. Do you dare smell the world's stinkiest cheese? Or taste sweets made with metal cleansing chemicals?
"Most of the 80 exhibits are real food, some are replicas and a few are displayed as videos. Many of the real foods are "smellable" and some of the foods are available for tasting. We have a special section for cheese that we call The Altar of Stinky Cheese. The absolute stinkiest is Vieux Boulogne from France", Andreas Ahrens, Museum Director.
To make it into the museum foods have to meet three criteria;
The foods have to be a real food eaten today or of historical significance somewhere in the world. So no bacon-flavoured ice cream or other purely bizarre or odd food flavours.
Be considered disgusting by many people. Disgust is subjective so this criteria is by necessity also subjective.
Be interesting or fun. For example, the Stinky Toe fruit from Jamaica isn't much to look at, but the name is funny.
"When I opened the Museum of Failure I was amazed at the impact it had. If a simple fun exhibit could change peoples' attitude towards failure, what other assumptions could an exhibit change?
Our current meat production is terribly environmentally unsustainable, and we urgently need to start considering alternatives. But many people are disgusted by the idea of eating insects and sceptical about lab-grown meat, and it all boils down to disgust.
If we can change our notions of what food is disgusting or not, it could potentially help us transition to more sustainable protein sources." - Samuel West, curator.
"Samuel is an old friend of mine, and I'm used to listening to his crazy ideas. But this one was different, and I knew I had to be part of this! I wanted a change from my work in the tech industry and felt like I could make a meaningful change by working on the exhibit.
We developed the concept together, along with a small team of researchers, graphic designers, and interns. The research was extensive and we involved Lund university in that work. Sourcing the unusual foods was… and still is a huge challenge. You should see my credit card bill - I've ordered stuff from all over the world!
My tech background has been very useful in creating the exhibit, especially when it comes to the interactive stuff." - Andreas Ahrens, Museum Director.
BLOC Hotels London Gatwick
They say it's better to travel than to arrive. We think both are important. With BLOC you won't have far to travel at all. We're waiting to welcome you just steps from Gatwick South Terminal Departures. Any closer and we'd be on the runway!
Our 245 room hotel offers 'Sleep Haven Zones', family rooms, a business floor and Presidential Suite. Park at the terminal through one of our exclusive deals; check your bags with your airline and take your overnight bag to the room; send an email with free WiFi; relax on your sumptuous king-sized bed, watching one of our HD LED TVs; freshen up in a monsoon-drench shower wet room and seamlessly check out to arrive at your gate in a great mood to enjoy your holiday or business trip. So much more for less.