Eastern Eats
Wednesday, September 5, 2018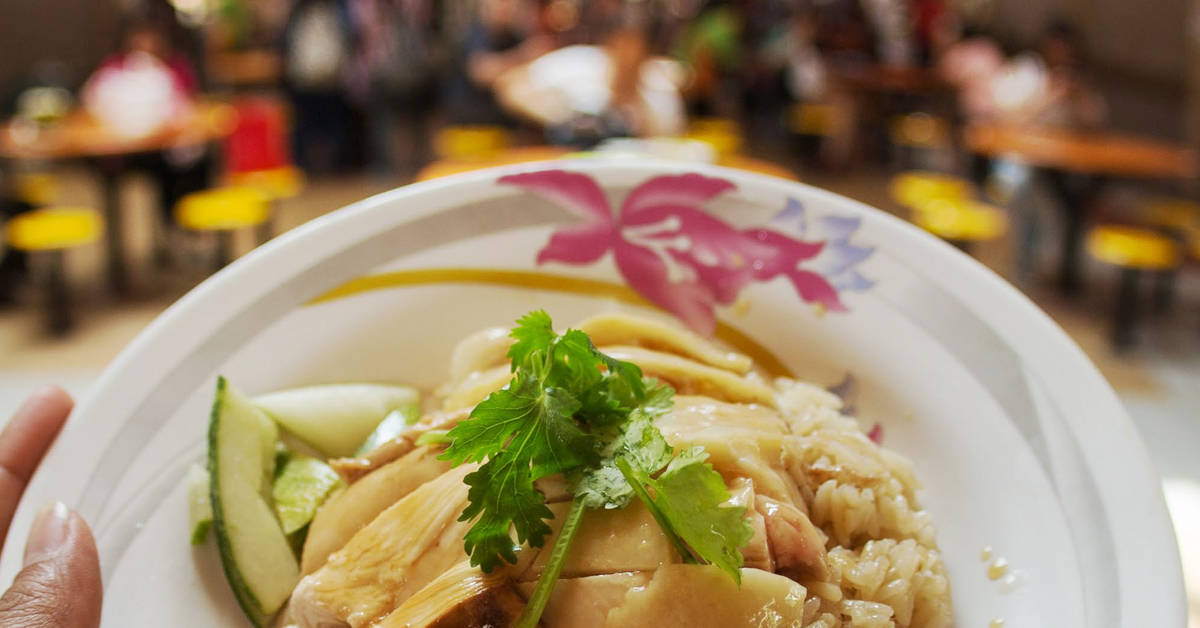 This one's for the foodies - make an east-bound pilgrimage to these Singapore neighbourhoods with eats on the agenda...
Geylang
First stop: Geylang Serai Market, where you can chow down on authentic Malay food. Order up servings of delicious Halal fare—nasi padang (rice with dishes of meat and vegetables) from Hajjah Mona, or putu piring (steamed rice cakes filled with melted palm sugar and grated coconut) from Haig Road Putu Piring.
In Singapore, you can settle your food cravings at any time of the day—or night. If you're craving a hearty late-night supper, head to Sin Huat Eating House (open 'til 1am) for their signature crab bee hoon (thin rice vermicelli noodles), otah (spicy grilled fish paste), frog legs and more local treats. For something lighter, make your way to Yong He, a 24-hour tau huay (soybean pudding) joint.
Katong
Katong has grown into a haven for foodies, with an eclectic mix of traditional, long-standing eateries and modern up-and-coming restaurants. For the most diverse range of food choices, take a stroll down East Coast Road where you can pop into Mongkok Kitchen for a spot of dimsum (bite-sized portions of food served in steamer baskets) - sample the shrimp chee cheong fun (steamed rice rolls), phoenix claw (chicken feet) and Cantonese-styled dishes such as stir-fried seafood beehoon.
Devil's curry (spicy curry flavoured with candlenuts and vinegar), beef smore (beef consommé stew), sugee cake (a soft cake made with semolina flour, butter and almonds) are just some of the staples of Eurasian cuisine. Get your fix of these delectable dishes and more at Quentin's Eurasian Restaurant, where Eurasian chef Quentin Pereira serves up traditional and modern dishes that showcase Eurasian culture.
Your last stop in the neighbourhood will be at Amoy Street. Along the back wall of the 177-year-old Thian Hock Keng Temple, you'll find a 40-metre-long mural, depicting the life stories of Singapore's early Hokkien migrants. This piece of art movingly illustrates the hopes, struggles and sacrifices of Singapore's earliest generation, and how they've shaped Singapore into the country it is today.
Siglap
Continue your foray into local food tasting with a trip to Ampang Niang Tou Fu, a no-frills eatery that's all about serving quality yong tau fu (Hakka Chinese cuisine consisting primarily of tofu or vegetables filled with ground meat or fish paste)—choose your combination of fishballs, tofu, vegetables and meats paired with soup or sweet sauce.
Siglap's also the go-to neighbourhood for hip coffee places with chill, quiet vibes. Get cosy at Dutch Colony Coffee Co., the perfect place to tuck into waffles or bagels for Sunday brunch, or spend a warm afternoon nursing a cup of coffee indoors.
Bedok
A favourite of the East-siders, Bedok 85 Food Centre is known for its myriad of food offerings, and most for its stellar bak chor mee (minced meat noodles) stalls, namely Xing Ji Rou Cuo Mian and Seng Hiang Bak Chor Mee. If you're craving something spicy, tuck into a serving of sambal stingray (stingray barbecued in spicy chilli paste) from Chomp Chomp BBQ.
Another foodie-favourite option is The Bedok Marketplace, a bustling and hip food centre that also has a diverse range of great 'hawkerpreneur' grub on offer—think pho (Vietnamese rice noodle soup in broth) from Huong Que Vietnamese cuisine, and grilled skewers from The Burning Oak. In the vicinity, there's also Tang Tea House, a Halal dimsum restaurant.
Changi
Want coffee with that extra pop of personality? Head to Chock Full of Beans, where your latte comes with 3D Latte Art—take your pick of adorable bears, puppies, or even Hello Kitty made out of latte foam.
If ambience is what you're looking for, then The Coastal Settlement is the place to be. Here, you'll get quaint, vintage charm, almost like you're tucked away in, yes, an olden coastal settlement. The restaurant also serves up a wide range of cuisines, such as spicy tom yum (spicy Thai soup) spaghetti and wagyu and mushroom pizza, at prices that won't break the bank.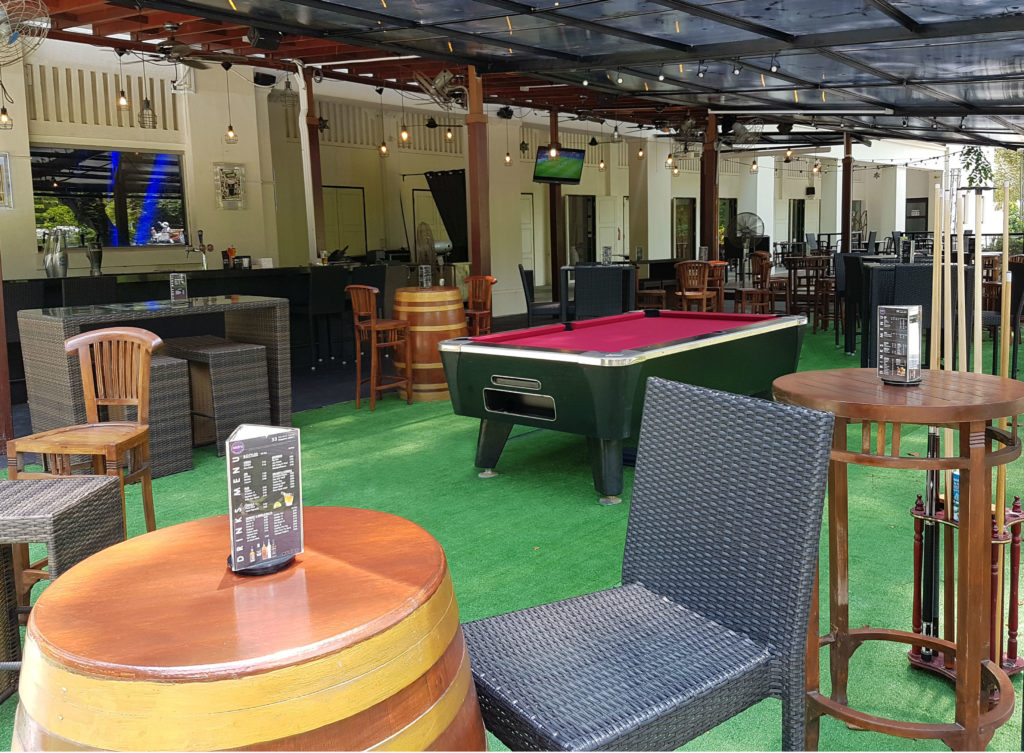 Across the road, Cedro Bar within Raintr33 Hotel is worth checking out too, which serves local comfort food alongside a bevy of affordable beers, wines and spirits.
BLOC Hotels London Gatwick
They say it's better to travel than to arrive. We think both are important. With BLOC you won't have far to travel at all. We're waiting to welcome you just steps from Gatwick South Terminal Departures. Any closer and we'd be on the runway!
Our 245 room hotel offers 'Sleep Haven Zones', family rooms, a business floor and Presidential Suite. Park at the terminal through one of our exclusive deals; check your bags with your airline and take your overnight bag to the room; send an email with free WiFi; relax on your sumptuous king-sized bed, watching one of our HD LED TVs; freshen up in a monsoon-drench shower wet room and seamlessly check out to arrive at your gate in a great mood to enjoy your holiday or business trip. So much more for less.