Book Now
Let's find your perfect room at the best price.
Price Promise. We price match our rooms in real-time against all major booking sites.
Eurovision 2023 - Download your free Bingo card.
Wednesday, May 10, 2023
Watched by over 180 million viewers across the world, the Eurovision Song Contest is the biggest live music event on the planet - and it's coming home to the UK for 2023.
This year's contest is being hosted in Liverpool, on behalf of Ukraine, after crowd favourite Kalush Orchestra won with a staggering 631 points.
This year, Mae Muller has been chosen to represent the UK with I Wrote A Song.
To follow the tradition of previous years, we have put together a fun Eurovision Bingo game for you to play along with at home. Below you'll find a downloadable printer-friendly version too.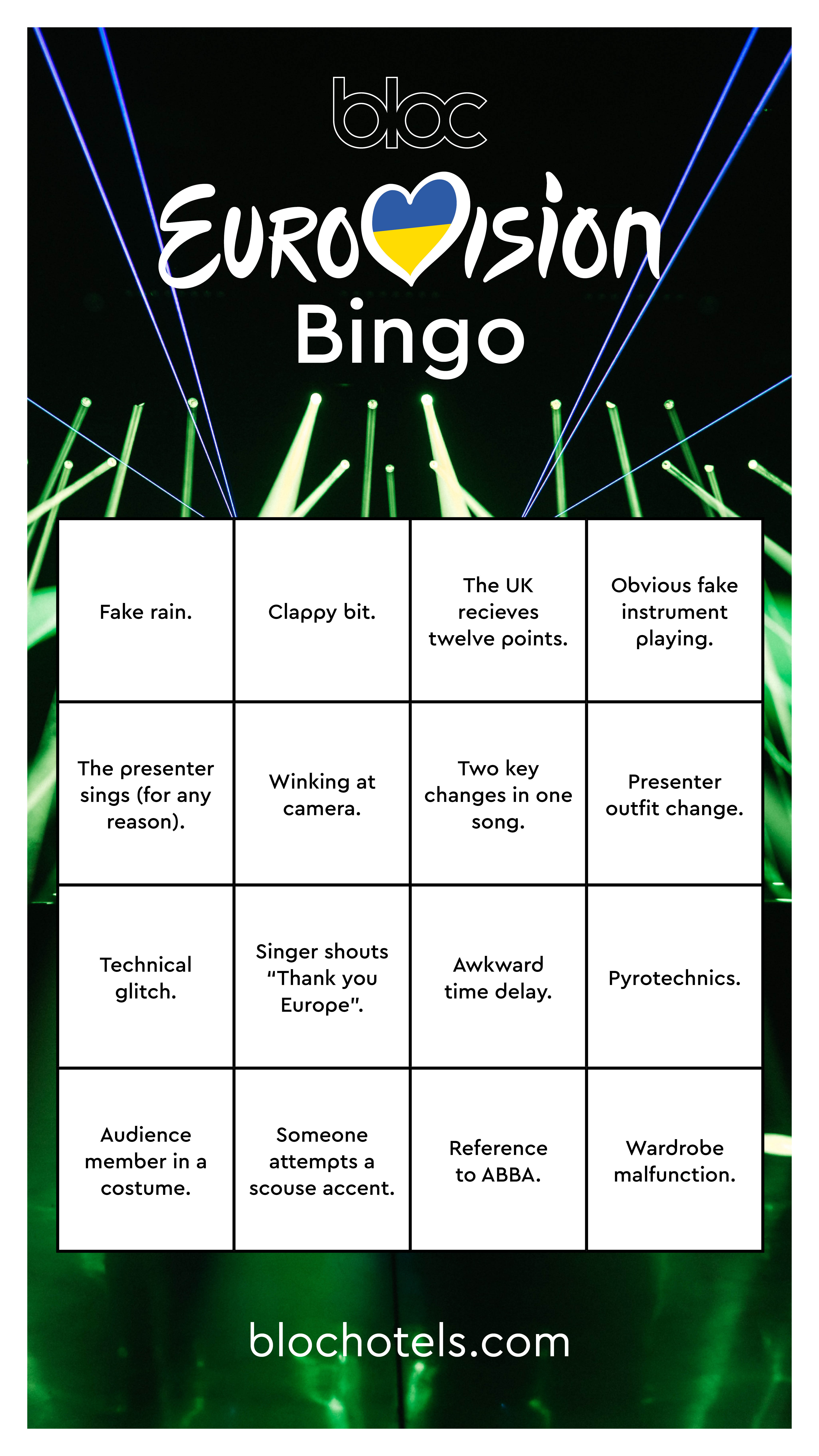 Download for free.
Bloc Jewellery Quarter.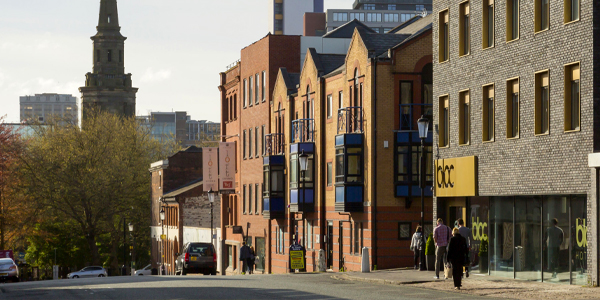 Bloc is a short-stay hotel designed to give you the very best of everything needed to sleep, shower and step out fresh into a new day, right in the heart of the action.
It's short-term staying designed around you. Lightspeed wifi, to keep you connected when you're on. High-powered showers, sound-proof walls and big, comfy beds for when you're not.
It's everything you need, and none of what you don't. No bells, no whistles, just pure rest and relaxation. And even better, it's right at the centre of the action, so you can step right out into it when morning comes, and step right back in when the day is done.
Book direct and save at least 10% + Free Late Check-out.