Expensive Airspace
Tuesday, June 11, 2019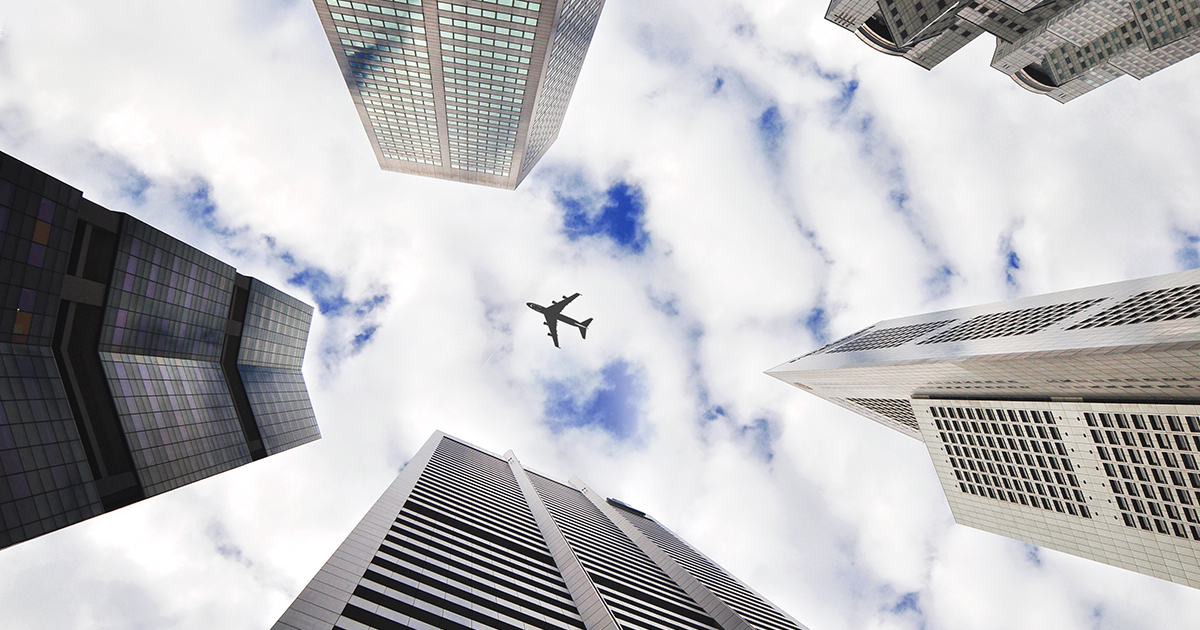 Nothing in life is free, especially when it comes to air travel. But believe it or not, the jet-set lifestyle that was once reserved for the rich and famous has never been more accessible...
Thanks to more fuel-efficient aeroplanes and the emergence of competitive low-cost carriers, more than 4.3 billion passengers flew commercially in 2018.
Of course, however, there have been compromises.
Gone are the days of complimentary in-flight meals, ever-shrinking legroom, unallocated seating and stricter baggage allowances.
But with flights available across Europe for less than £15 one-way, it's hard to complain.
According to the Wall Street Journal, the average 'profit per passenger' of the seven largest U.S. airlines was just 9% of the total airfare.
More worryingly, the International Air Transport Association claim this is roughly double what airlines around the world make per passenger.
Nonetheless, both well established and rival low-cost carriers are constantly trying to find new ways to reduce their ticket fares and beat the competition.
There is however one cost which airlines can't avoid paying, and it's totally invisible.
Just as countries have rights to their land, they also have the right to the airspace above them. For an airline to fly over a country, they must pay what are called 'overflight fees'.
The costs can vary depending on each country. Some charge based on the aeroplane's weight, distance travelled, time used or a combination of all three.
Essentially, it's the equivalent of a toll charge at 38,000 feet.
Some airlines plot longer flight paths, taking more time and burning more fuel, to avoid having to pay too many overflight fees.
To fly over Afghanistan, for example, incurs a flat fee of $400 (£313). For a Boeing 737-800 with 162 passengers, that's a cost of $2.47 (£1.94) per passenger.
For some more popular routes, avoiding certain overflight fees just isn't feasible.
The U.S. airspace, for example, extends as far as East as the Philippines. Meaning flights from Australia to Japan have to pay America $26 (£20.41) per 100 nautical miles for the privilege.
Russia, however, has the world's strictest overflight rules.
They not only decide which countries can fly in their airspace, but they also choose which specific airlines can, too.
The general rule of thumb is that only one airline per European country can fly over Russia. Air France is the only French airline, Lufthansa in Germany, Iberia in Spain, and so on...
For budget European airlines trying to offer cheap no-frills long-haul East Asian routes, it has caused a real headache.
Scandinavian Airlines (SAS) currently has a monopoly on Russian overflight rights; operating from Norway, Sweden and Denmark. Allowing them to offer the most direct and cost-effective routes to popular Asian destinations.
Norwegian Airlines, who also operate in Scandinavia, has said that it wants to expand East.
But for Norwegian to fly non- stop to destinations like Tokyo, Beijing and Shanghai, they need Russian overflight rights. They have repeatedly applied and been denied permission.
However, there is one exception. London based British Airways and Virgin Atlantic have both been granted Russian overflight permission.
How much airlines pay for the privilege is highly secretive, but no doubt lucrative given the amount of time and money it can save and lack of any direct domestic competition.
So the next time you're looking for the best deal on a non-stop flight, it may be worth looking at the particular route your taking to get there.
Bloc Gatwick
Bloc is a short stay hotel designed to give you the very best of everything needed to sleep, shower and step out fresh into a new day, right in the heart of the action.
Its short-term staying designed around you. Lightspeed wifi, to keep you connected when you're on. High-powered showers, sound-proof walls and big, comfy beds for when you're not.
It's everything you need, and none of what you don't. No bells, no whistles, just pure rest and relaxation. And even better, it's right at the centre of the action, so you can step right out into it when morning comes, and step right back in when the day is done.