A Season In Rear-View: Jamie Chadwick
Tuesday, December 11, 2018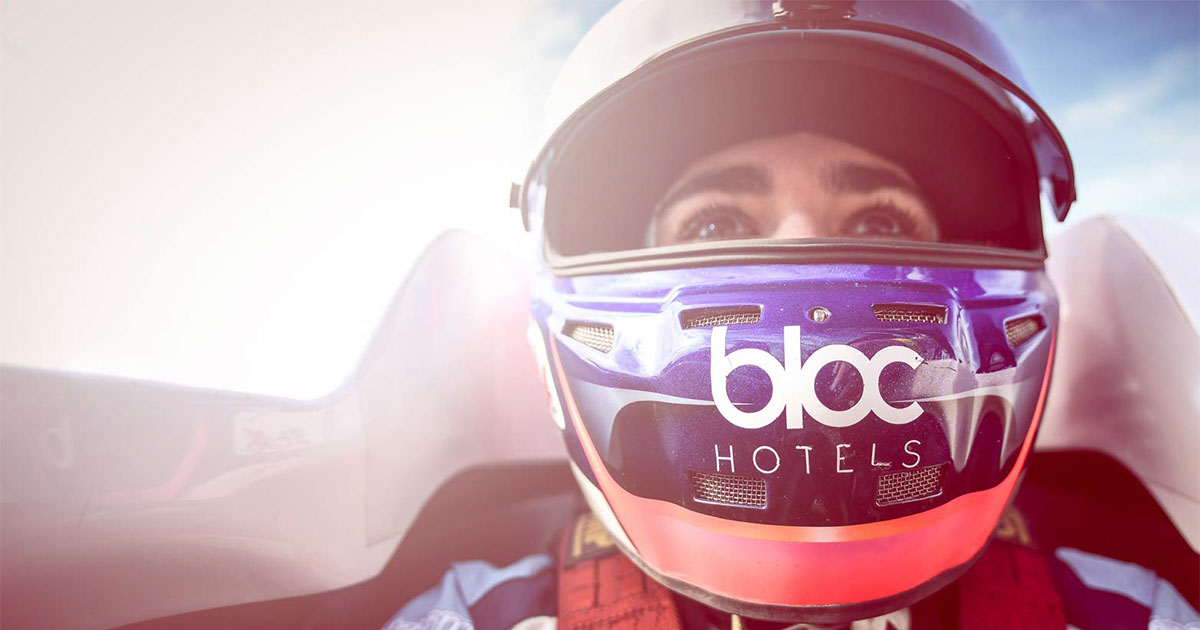 As proud sponsor of Jamie Chadwick, we caught up with the first female winner of an F3 race, to find out how the season went and where she goes from here...
JAMIE, IT'S BEEN 12 MONTHS SINCE OUR LAST Q&A, HOW DID THE SEASON GO?
It's been another crazy year. I've just finished my second season in British Formula 3, this year racing for Douglas Motorsport.
I got my first win in this series which was a big highlight for me, and I also raced in the infamous Nurburgring 24 Hour race with Aston Martin Racing which was another big tick off the bucket list!
YOU MENTIONED SOME GOOD RESULTS, SURELY NON MORE SO THAN BECOMING THE FIRST FEMALE WINNER OF A FORMULA 3 RACE?
Of course. That was the one we've been working towards.
We felt we had the pace all season but a few things always seemed to go against us, so to finally get that win at Brands Hatch was an incredible feeling and one I was so happy and proud to share with my team.
YOU ARE CERTAINLY DUE A REST, ANY PLANS FOR THE OFF SEASON?
The off season is actually the most crucial time for drivers and often when Championships are won or lost. For this reason I'm going to be spending some time racing in Asia in the MRF Series.
It consists of three events over the next few months, with five races at each event. I'm still relatively new to single-seater racing so extra time in the car will be invaluable for the 2019 season.
On top of that, I am going to be heading to Saudi Arabia in December for my debut Formula E test.
FORMULA E WOULD BE REALLY EXCITING, WHO ARE YOU TESTING WITH?
Formula E is fast becoming the future of our sport so I am incredibly excited to be joining the Nio Formula E team for this test.
It's a fantastic opportunity for me to put myself up against some of the best on a global stage - I cannot wait!
SO THERE IS POTENTIAL TO BE PART OF A FORMULA E TEAM NEXT YEAR, WHAT ELSE ARE YOU LOOKING AT?
There are a lot of positive conversations already happening about 2019.
As I have said before, financing a season is incredibly challenging and I'm so grateful to my sponsors for their support. The backing from BLOC keeps me on the track, without their investment I doubt I would have been able to compete this season.
With their help, I am plotting what is best for me for next year and what I need to do to continue developing and working towards the top of the sport.
SO NO CLUES ON WHERE WE MIGHT SEE YOU NEXT YEAR?
Haha. The best thing is, I will still be out racing.
The new women's only W Series has been recently announced, and it will be interesting to see how that develops over the next few months.
I do still feel I have unfinished business in British F3 but I have got a great team around me and together we will decide what is best for me and my future.
BLOC Hotels London Gatwick
They say it's better to travel than to arrive. We think both are important. With BLOC you won't have far to travel at all. We're waiting to welcome you just steps from Gatwick South Terminal Departures. Any closer and we'd be on the runway!
Our 245 room hotel offers 'Sleep Haven Zones', family rooms, a business floor and Presidential Suite. Park at the terminal through one of our exclusive deals; check your bags with your airline and take your overnight bag to the room; send an email with free WiFi; relax on your sumptuous king-sized bed, watching one of our HD LED TVs; freshen up in a monsoon-drench shower wet room and seamlessly check out to arrive at your gate in a great mood to enjoy your holiday or business trip. So much more for less.