Made in Birmingham: 10 great films that prove the city is Hollywood of the Midlands
Tuesday, July 2, 2019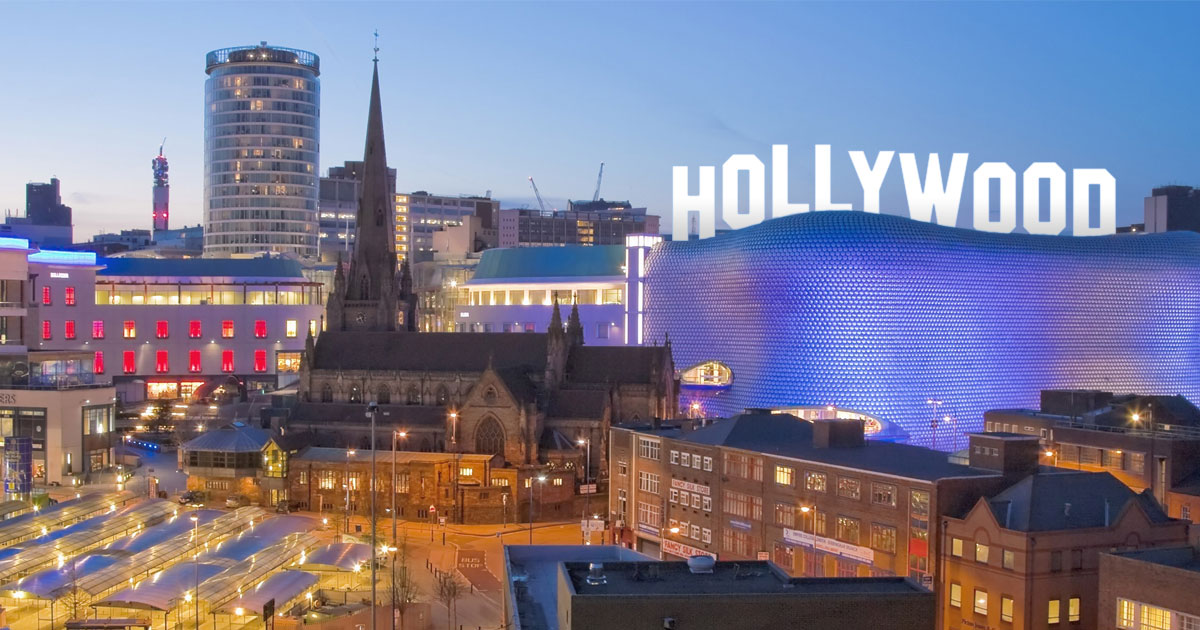 The movie industry is booming in Birmingham, bringing an estimated £8.5million into the city's economy each year.
To celebrate it's silver screen achievements, we have put together the 10 best films that were made in Birmingham.
1. Jawbone (2017) Rotten Tomatoes 96%
Fight scenes for this brilliant, bruising, boxing movie (starring Ray Winstone and Ian McShane) were shot in buildings next to BLOC Hotel in Birmingham's Jewellery Quarter.
2. Locke (2013) Rotten Tomatoes 90%
One man, one motor, one mobile phone call. Tom Hardy plays Birmingham-based construction boss, Ivan Locke. It's impossible to take your eyes off him.
3. Felicia's Journey (1999) Rotten Tomatoes 88%
This Bob Hoskins thriller, adapted from the award-winning novel, was shot on Station Street. A plaque marks the spot outside the Electric Cinema.
4. I Bought A Vampire Motorcycle (1990) Rotten Tomatoes 88%
It's Satanists versus bikers in this low-budget, comedy horror. Neil Morrisey reunited with his Boon co-star Michael Elphick to play motorcycle courier Noddy.
5. The Girl With all The Gifts (2016) Rotten Tomatoes 86%
This Glenn Close and Gemma Arterton film brought a zombie apocalypse to the centre of Birmingham. The action centred on Church Street and Colmore Row.
6. Clockwise (1986) Rotten Tomatoes 80%
The classic John Cleese romp earned him the comedy award at the British Film Awards. It was shot at King Edward's School, Edgbaston.
7. Brassed Off (1996) Rotten Tomatoes 79%
The plucky Yorkshire colliery band's triumphant final performance in the Royal Albert Hall was actually filmed inside the Birmingham Town Hall.
8. Ready Player One (2018) Rotten Tomatoes 72%
The Jewellery Quarter was used for action scenes – the location used as a stand in for both London and the US. Telephone House on Newhall Street was turned into a US high school.
9. Kingsman: The Golden Circle (2017) Rotten Tomatoes 65%
The crew took over Birmingham's financial district to film a high octane car chase and stunt scenes for this Kingsman spy sequel.
10. Sex Lives of the Potato Men (2004) Rotten Tomatoes 61%
Mackenzie Crook and Johnny Vegas shot their laddish comedy on the Aston Expressway and Snow Hill Car Park. Worth a watch to see why it was named No.7 in Empire magazine's 50 Worst Movie Ever.

For more info on what's on in and around Birmingham, visit our destinations page and plan your city break today.
Bloc Jewellery Quarter
Bloc is a short stay hotel designed to give you the very best of everything needed to sleep, shower and step out fresh into a new day, right in the heart of the action.
Its short-term staying designed around you. Lightspeed wifi, to keep you connected when you're on. High-powered showers, sound-proof walls and big, comfy beds for when you're not.
It's everything you need, and none of what you don't. No bells, no whistles, just pure rest and relaxation. And even better, it's right at the centre of the action, so you can step right out into it when morning comes, and step right back in when the day is done.
Looking for some staycation inspiration? Check out Things to do in Birmingham and start planning your next adventure with Bloc.