Meeting the Team: Antoni
Wednesday, January 9, 2019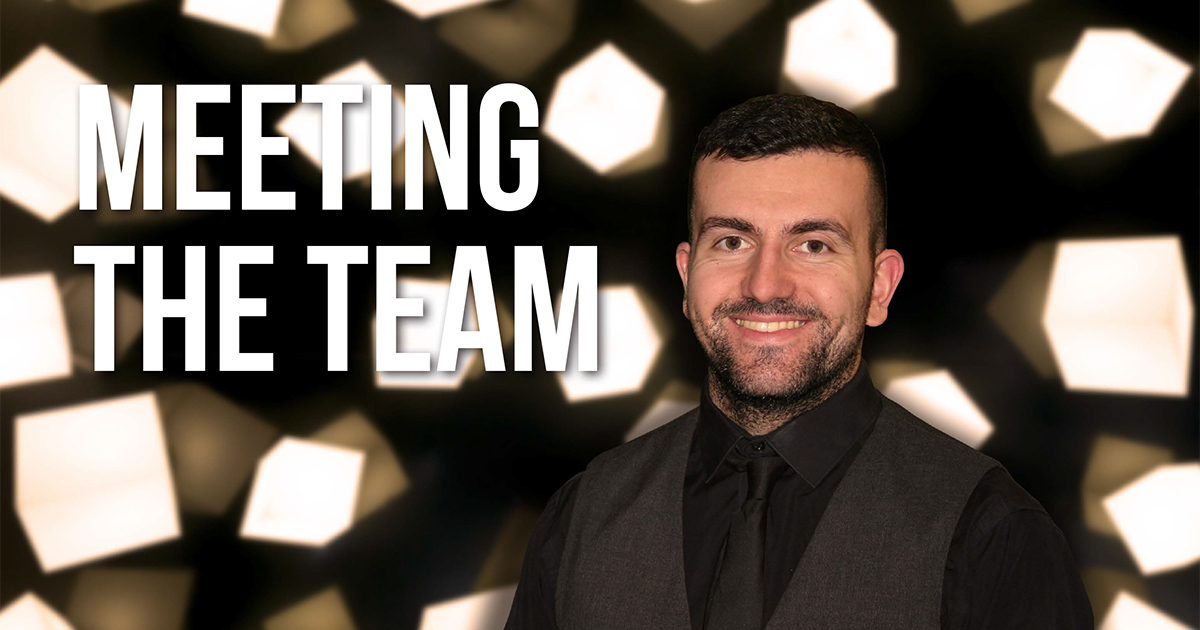 HOW DID YOU COME TO WORK AT BLOC HOTELS?
BLOC was my very first job upon arriving in England. I started with a part-time role in the Housekeeping department, which suited me perfectly as I was also a full-time university student. I received a very warm welcome from our Head Housekeeper, Cynthia. She informed me of a vacancy on the reception team and encouraged me to give it a shot. I seized the opportunity, which I realised would help me develop new skills and competencies.
HOW DOES HOTEL WORK DIFFER TO OTHER JOBS YOU'VE HAD?
During my years as a member of the BLOC team I have been given the opportunity to gain real insight into how a hotel runs. Whilst guest service excellence is probably the most important facet of my role, I have also had the chance to learn about all other aspects of the business, such as accounts, marketing, reservations, revenue management, financial reporting and more.
No other job I have ever had compares to the varied role at BLOC. I am very grateful to BLOC that I became a part of the Birmingham team.
WHAT QUALITIES ARE IMPORTANT TO EFFECTIVELY MANAGE A SHIFT?
Dozens of different qualities, of course. If I had to pick the top three, I would say flexibility, time-management, and positive attitude. Flexibility; because on a daily basis you are dealing with guests who have their own unique vales, which ultimately affects their expectations. Therefore, one should learn to read the guests and adapt to their needs as much as possible. Time management is important for almost any job, but it is crucial for a business that runs 24/7 and, certainly, when one's job is as versatile as ours. Positive attitude is appreciated by both colleagues and customers. The approach one adopts may have a huge impact on the reusults we are able to achieve.
WHAT IS THE BIGGEST CHALLENGE YOU HAVE FACED?
I would say it has been overcoming the language barrier. Regardless of the number of language courses studied and official certificates obtained, spoken language has its specifics and it takes time for one to gain confidence and feel relaxed while communicating. Additionally, business English hast its own features and unspoken rules that I had to familiarise myself with.
WHO INSPIRES YOU AND WHY?
I am inspired by people who have started from the bottom and have achieved a lot. I see them as books with blank pages, hungry to fill them up. Such people learn to put themselves in someone else's shoes because, most likely, they were once there! Many examples could be given from all spheres of our society.
WHAT HAS BEEN YOUR GREATEST ACCOMPLISHMENT AT BLOC?
My greatest accomplishment would be that I was able to come back to the team and the job I was away from for a while. I enjoy being part of a team that feels like a family.
YOU MUST HAVE SOME MEMORABLE INTERACTIONS WITH GUESTS?
I would say the most memorable are those opportunities where I can spend time conversing with guests, getting to know our regular guests and making their stay a personalised and memorable one. It is beautiful to be able to create such a connection, I would say keeping that as an aim serves as a great motivator for me to be a true professional in my job.
Bloc Jewellery Quarter
Bloc is a short stay hotel designed to give you the very best of everything needed to sleep, shower and step out fresh into a new day, right in the heart of the action.
Its short-term staying designed around you. Lightspeed wifi, to keep you connected when you're on. High-powered showers, sound-proof walls and big, comfy beds for when you're not.
It's everything you need, and none of what you don't. No bells, no whistles, just pure rest and relaxation. And even better, it's right at the centre of the action, so you can step right out into it when morning comes, and step right back in when the day is done.
Looking for some staycation inspiration? Check out Things to do in Birmingham and start planning your next adventure with Bloc.