Dining In Style: Nocturnal Animals
Monday, December 10, 2018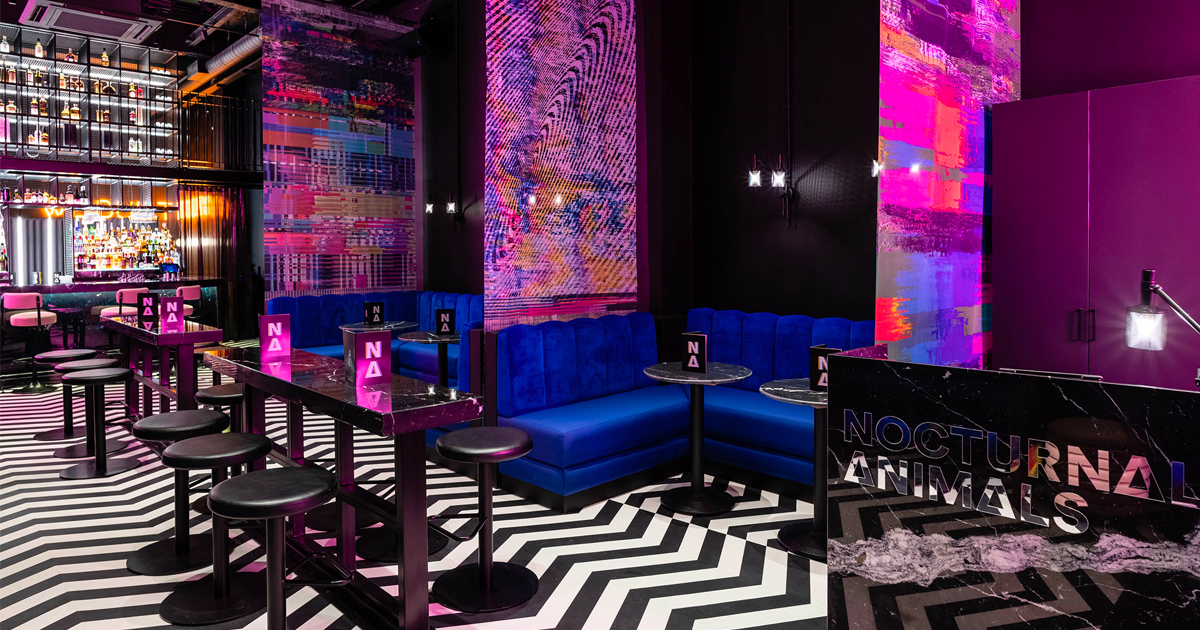 The multi-level Nocturnal Animals, inspired by 80's pop culture, provides a culinary journey with ingenious drinks, bold flavours and afternoon tea unlike ever seen before.
Downstairs is home to a 42-cover fine dining restaurant, where the food draws heavily on the kitchen's Konro charcoal grills, as well as eclectic influences from both modern Japanese and Chinese cooking. The restaurant also offers an ambitious and accessible taster menu for both lunch and dinner – as well as an à la carte bar menu across all floors.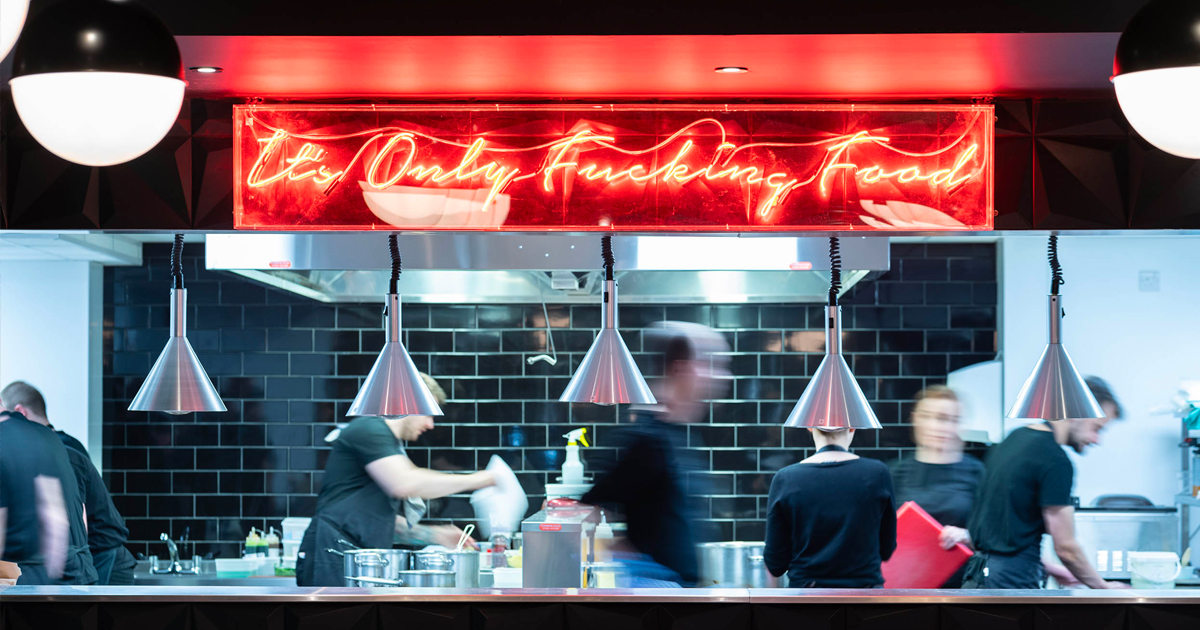 Upstairs, the décor is bold and adventurous, offering ample room for up to 60 people whilst two-time world class finalist James Bowker has developed a revolutionary cocktail menu inspired by colour and flavour.
A theatrical and thoroughly modern Afternoon Tea overseen by MasterChef: The professional's finalist Brett Connor is served with a selection of sweet and savoury dishes in a tasting menu format, with additional options for champagne and cocktails.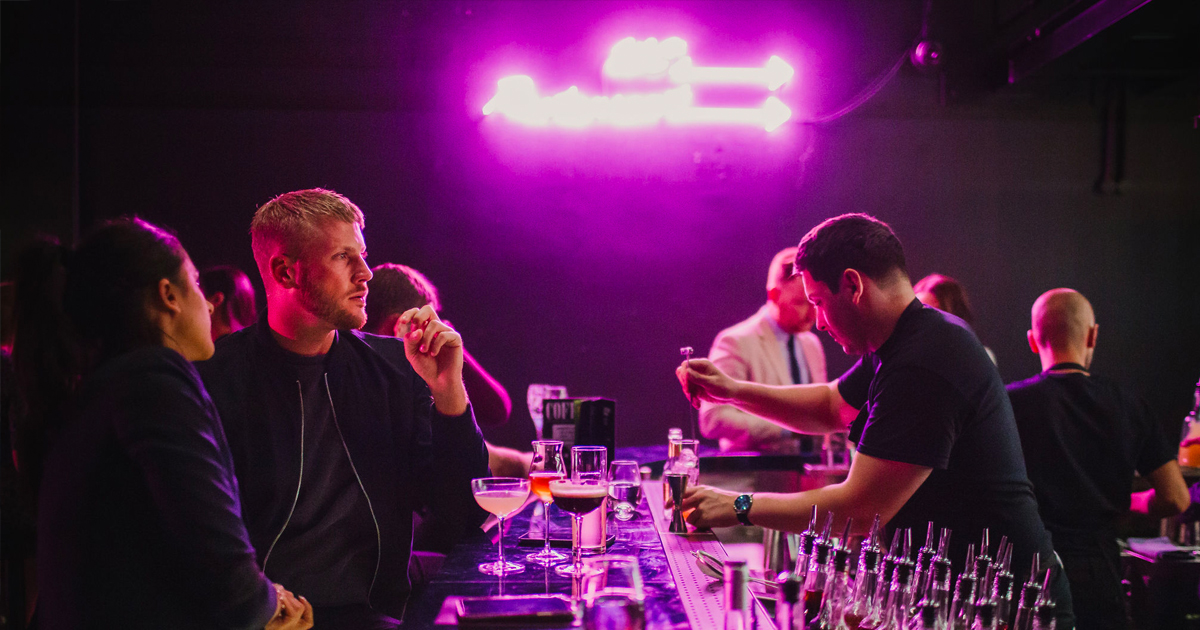 2G Design and Build were tasked with sourcing specialist third party suppliers including steel work designers who 2G collaborated with to create a show-stopping steel gantry staircase which is wrapped around the cocktail bar. The team were also responsible for sourcing lighting and materials throughout the scheme, including neon signage, floor to ceiling voile curtains, an impactful blue stone for the cocktail bar and expansive book matched marble table tops.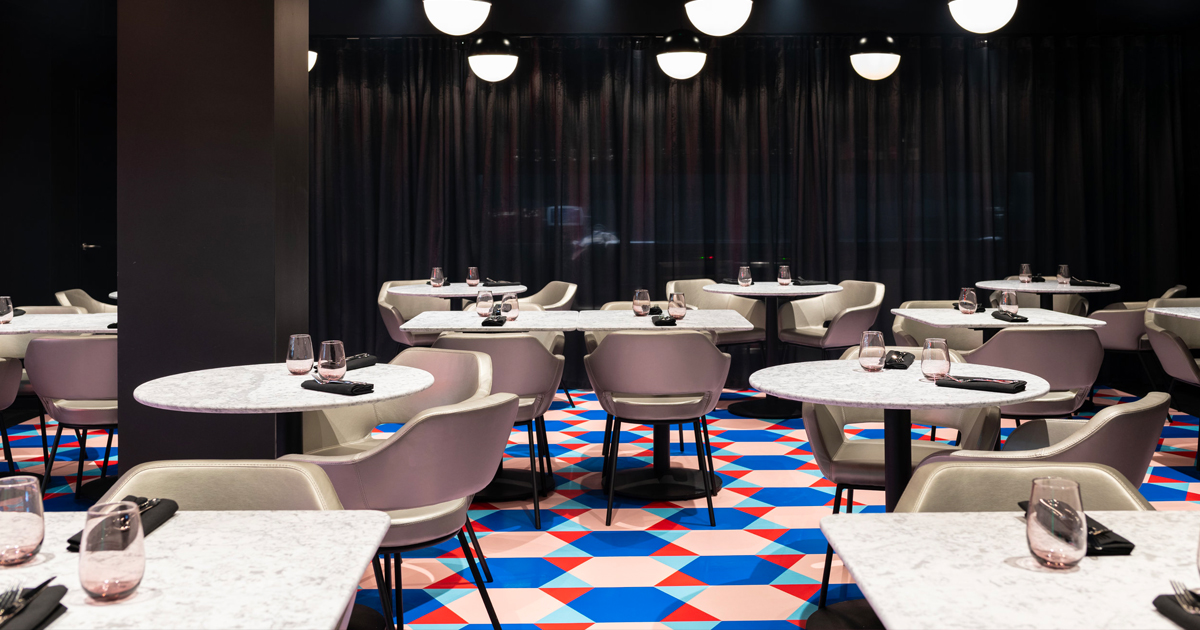 Alex Claridge, Chef-patron said "Nocturnal Animals takes food and drink dead serious, but that's about it. This is fun dining above all else. We are bringing something very different and very new to the heart of the city."
Bloc Jewellery Quarter
Bloc is a short stay hotel designed to give you the very best of everything needed to sleep, shower and step out fresh into a new day, right in the heart of the action.
Its short-term staying designed around you. Lightspeed wifi, to keep you connected when you're on. High-powered showers, sound-proof walls and big, comfy beds for when you're not.
It's everything you need, and none of what you don't. No bells, no whistles, just pure rest and relaxation. And even better, it's right at the centre of the action, so you can step right out into it when morning comes, and step right back in when the day is done.
Looking for some staycation inspiration? Check out Things to do in Birmingham and start planning your next adventure with Bloc.