Book Now
Book direct and save at least 10% + other exclusive Bloc perks.
Santa Tracker 2022: How to track Santa on Christmas Eve.
Tuesday, December 13, 2022
The man in red and his 12 reindeer will be jetting off soon - and he's got a lot of ground to cover.
To deliver all his presents in time for the big day, his magical sleigh will be traveling at roughly 650 miles per second (that's 3,000 times the speed of sound).
At that speed, you're going to need more than good luck to spot him whizzing past your bedroom window.
But thanks to Google, on Christmas Eve, you can use their free Santa Tracker to follow his journey around the globe in real-time and also see what time he'll be landing in each location.
You don't need to wait until Christmas Eve to start using Google's Santa Tracker. Throughout December, there is a whole host of fun games for all ages to enjoy across a magical digital winter wonderland.
If you want to find out where Santa is hands-free, you can also ask 'Alexa, where's Santa?' for up-to-date tracking information.
Just remember, you must be asleep to make sure he visits.
Bloc Gatwick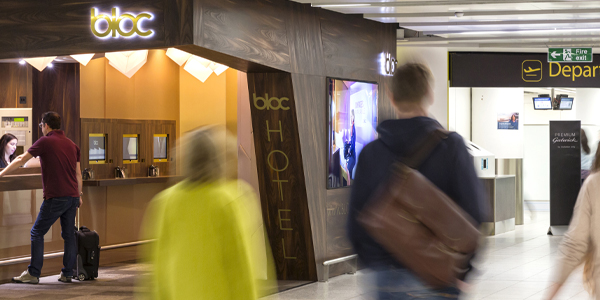 Bloc is a short-stay hotel designed to give you the very best of everything needed to sleep, shower and step out fresh into a new day, right in the heart of the action.
It's short-term staying designed around you. Lightspeed wifi, to keep you connected when you're on. High-powered showers, sound-proof walls and big, comfy beds for when you're not.
It's everything you need, and none of what you don't. No bells, no whistles, just pure rest and relaxation. And even better, it's right at the centre of the action, so you can step right out into it when morning comes, and step right back in when the day is done.
Book direct and save at least 10% + Free Premium Security.