Secret Boarding Codes
Monday, March 11, 2019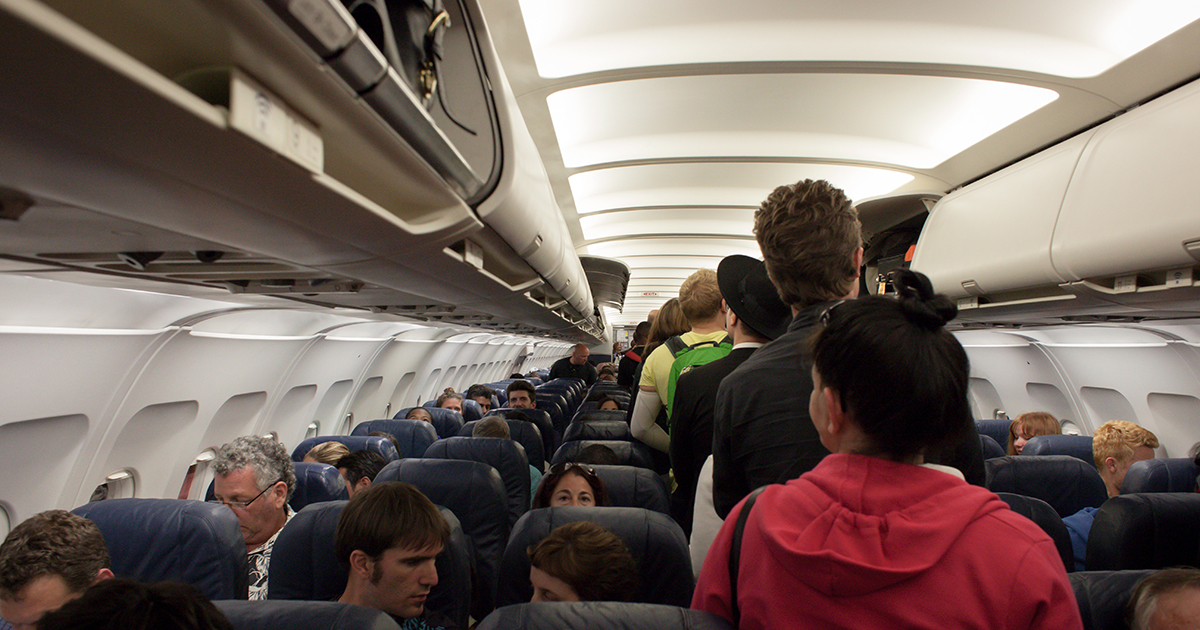 Beyond your seat number, flight number, destination and boarding time; 'the sequence' or SEQ written at the bottom of your boarding pass hides lots of interesting information that can effect your journey.
Here are a few to look out for…
Q
You're flying economy and like any modern traveller, you were savvy enough to do your research and find a cheaper fare.
This 'Q' symbol indicates that the airline knows you didn't pay full price.
You'll be at the bottom of the list when the opportunity for a free upgrade becomes available. Worse still, if the flight is overbooked, you could be one of the first on the 'bump' list.
The same applies to K, L, N, M, S, T, U, V W and X depending on which airline you book with.
E
If you've opted for extra legroom, 'E' is used to specify passengers who have been allocated a Premium Economy seat.
The equivalent of being a VIP economy passengers, airlines will go out of their way to make sure you're journey goes as smoothly as possible. It can even increase your chances of a free upgrade to business.
J or I
You're flying business!
J means you paid full price, I indicades your flying at a discount rate or used frequent flier miles to offset the price of your ticket.
Either way, the chances of being upgraded to first is slim.
Yes you've paid significantly more than the average economy passenger, but that's nothing compared to the price of a first class seat.
A
You're an 'A-list' passenger, meaning you're flying first class and will be one of the first to board the plane.
SPTC
You've booked a multi-stop journey and probably mentally preparing yourself for a long and tiring layover.
But if the layover is long enough, 'SPTC' entitles you to request a free hotel room from your airline. Of course, various conditions apply.
Your whole journey needs to be with the same airline and what constitutes a long layover differs between carriers and what cabin your travelling in.
Usually, if you're flying first class, it's 6 hours. It's 8 hours or more when flying economy.
SSSS
The worst of all SEQ numbers, especially if your flying in the USA.
It means the Transportation Security Administration (TSA) has chosen you for extra screening on arrival to customs.
Standing for "Secondary Security Screening Selection", they have identified something fishy about you.
It could be something innocuous. Your departure destination could be a location of interest, or they want to question you about information supplied on your VISA application. Nonetheless, it's not your lucky day.
BLOC Hotels London Gatwick
They say it's better to travel than to arrive. We think both are important. With BLOC you won't have far to travel at all. We're waiting to welcome you just steps from Gatwick South Terminal Departures. Any closer and we'd be on the runway!
Our 245 room hotel offers 'Sleep Haven Zones', family rooms, a business floor and Presidential Suite. Park at the terminal through one of our exclusive deals; check your bags with your airline and take your overnight bag to the room; send an email with free WiFi; relax on your sumptuous king-sized bed, watching one of our HD LED TVs; freshen up in a monsoon-drench shower wet room and seamlessly check out to arrive at your gate in a great mood to enjoy your holiday or business trip. So much more for less.