Singapore Fling
Tuesday, September 4, 2018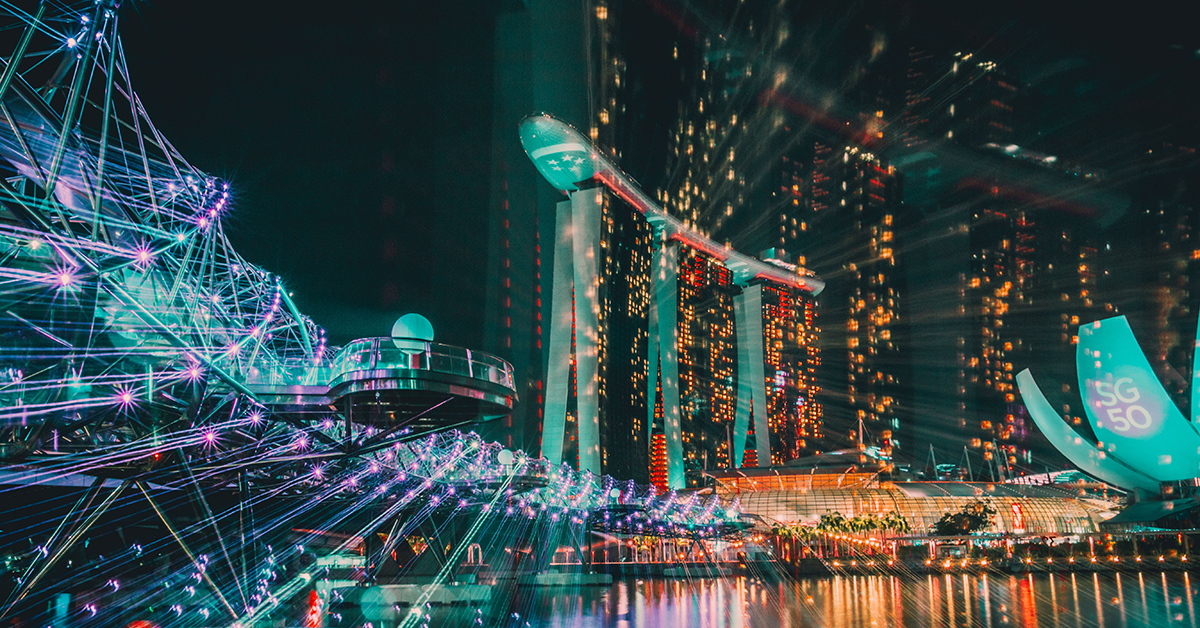 If you're looking for a reason to book that flight to Singapore, we'll make it easy - here's a dozen reasons why the city should be in your travel bucket list...
AMAZING ARCHITECTURE
For evidence of Singapore's status as a future-minded metropolis rooted in tradition, it doesn't get more concrete (literally) than its architecture. From the 'starchitect'-designed Marina Bay Sands to the heritage shophouses of Chinatown and the transformation of two colonial-era structures into the grand National Gallery Singapore. Singapore's buildings are as awe-inspiring as they are emblematic of its evolution from colony to a cosmopolitan city.
NIGHTLIFE
Singapore is a city that never sleeps. Districts such as Clarke Quay, Boat Quay and Robertson Quay are home to scores of bars and clubs whose dance floors throng with revellers until the wee hours. Electronic dance music festivals such as Ultra Singapore and ZoukOut take the party to the next level, and if you're looking to throw shapes at the best club in Asia, you'll feel right at home in Zouk.
WORLD-CLASS SHOPPING
Shopping 'til you drop is only worth it if you're picking up cool, exclusive or rare gems to add to your collections. Fortunately, you'll find those in spades on Singapore's shores. Hit up shopping belts such as Orchard Road and Haji Lane to find everything from high street threads to luxury accessories and hand-crafted homeware. Look out for flea markets such as Boutiques and Public Garden for a retail experience quite unlike those found within the gleaming malls.
DIVERSE NEIGHBOURHOODS
Singapore's traditional neighbourhoods are made for walking. It's thanks to the 'five-foot ways', the pedestrian corridors that run alongside shophouses, parallel to the road. These sidewalks make it easy for urban explorers to take in the sights, sounds and smells of these heritage precincts. To discover the three major ethnic communities in Singapore—the Chinese, Indians and Malays—check out Chinatown, Little India and Kampong Glam, respectively. Joo Chiat/Katong, the traditional home of the Peranakans (Straits-born people of Chinese and Malay/Indonesian heritage), is perfect for a food tour, while a stroll around Tiong Bahru will open your eyes to hip boutiques and restaurants alongside old-school bakeries and eateries.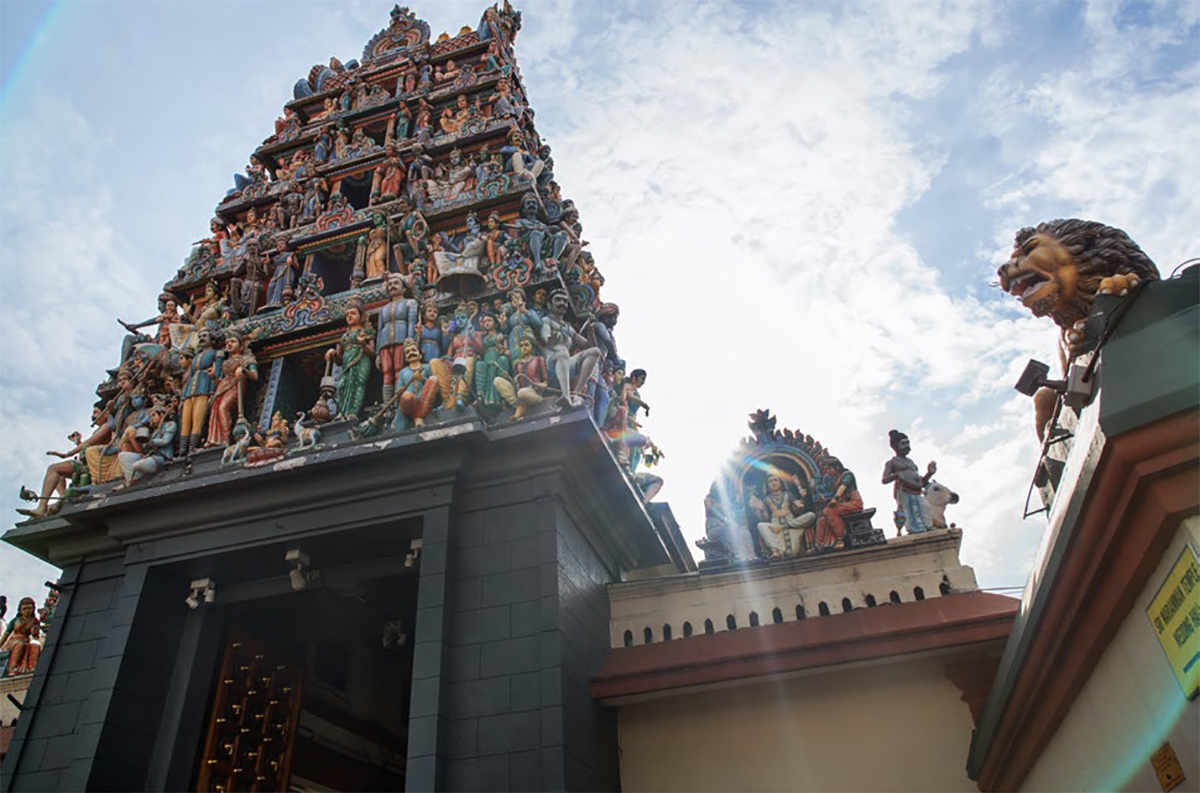 RICH TRADITIONS
The cultural tapestry of Singapore, like the culinary scene, is much like a patchwork quilt. The many ethnicities and religions that call the city home live in harmony—you'll easily spot Hindu temples, Buddhist temples and synagogues side-by-side, like on Waterloo Street. It's also not uncommon to find devotees from one place of worship paying their respects at another. The kaleidoscope of cultures is best experienced during one of the traditional festivals that Singapore celebrates, whether it's Deepavali, Chinese New Year or Hari Raya Aidilfitri. Venture into Little India, Chinatown and Geylang Serai during the festivals, mingle with the locals, and you'll walk away with a fuller picture of Singapore - and, perhaps, the world.
THE ARTS
Art of all stripes runs through the city's veins. Music fills the grand concert halls, celebrated paintings bedeck its museums, sculptures and murals adorn public spaces, and performance art beckons from theatres. You can be an art connoisseur simply by strolling through the Civic District, where you'll find such attractions as the Esplanade – Theatres on the Bay, ArtScience Museum™ and the National Museum of Singapore, among other artsy landmarks. The perfect time to take in the best of the city's artistic flair is in January. That's when Singapore Art Week transforms Singapore into a massive gallery, with exhibitions, installations, talks and art fairs happening across town.
FAMILY ATTRACTIONS
In Singapore, your children will have just as much fun as you. Bring the kids to Sentosa, where kid-friendly attractions such as iFly Singapore, Universal Studios Singapore™ and the Skyline Luge will send their adrenaline levels skyrocketing. If you've got water babies in tow, pack swimsuits and take the little ones to the many free water parks, like the Far East Organization Children's Garden and the Marina Barrage Water Playground. For children who aren't daredevils, take them to KidZania. The 'pretend play' playground lets them be a policeman, firefighter, chef or doctor, among other professions, for a day. Budding artists should also hit up the Keppel Centre for Art Education in the National Gallery Singapore. It's designed for pint-sized art aficionados, with interactive installations and kid-friendly art on exhibit.
ACTION & ADVENTURE
You can do more than explore the city—go on an adventure instead. Hop on a ferry to Pulau Ubin, an islet to the east of the mainland, and you'll find hiking trails, natural quarries and lush rainforests to lose yourself in. If it's thrills that you're seeking, Singapore has them, too: Mega Adventure and AJ Hackett bungee jump facility in Sentosa will sort out your adrenaline fix.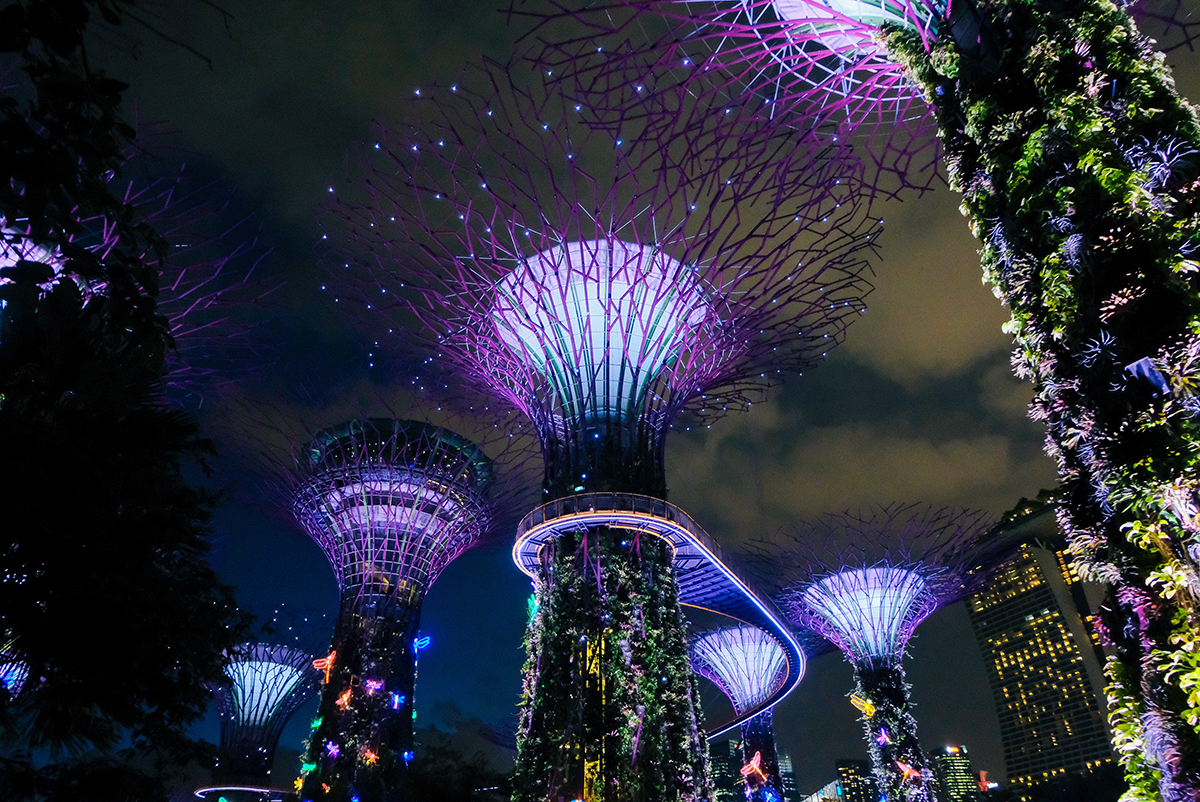 THE GREENERY
Singapore didn't get its nickname 'City in a Garden' for nothing—almost half of the entire island is swathed in green. From unspoilt nature reserves to urban parks and the UNESCO World Heritage Site that is the Singapore Botanic Gardens, Singapore is the ideal place to reconnect with nature as you explore the verdant city. Venture further out of the city centre and you'll even find urban farms, such as Bollywood Veggies and Quan Fa Organic Farm, that yield fresh produce.
FABULOUS FOOD
The local food is amazing; so much so that the cheapest Michelin-starred eatery in the world can be found right in Singapore's hawker centres—it's called Liao Fan Hong Kong Soya Sauce Chicken Rice & Noodle. But there's plenty more to drool over. Embark on a culinary adventure as you hop from hawker centres to fine dining restaurants like Odette, and then to annual gastronomic extravaganzas such as the Singapore Food Festival, which happens every July. To really get your taste buds in a tangle, seek out 'four hands' dinners - a new trend in the city that sees two chefs collaborate on a meal, often to wild results.
THRILLS & SPILLS
Witness supercars fly by at sub-sonic speeds, tennis champions duke it out on the court or a scrum of shoving men in a rugby match—our small city goes big when it comes to sports. The FORMULA 1, WTA Finals and HSBC World Rugby Sevens Series are just three world-class sporting events that are held in Singapore. After watching the athletes from afar, it's only fair you step into their shoes. Be a F1 superstar at KF1 Karting Circuit, a go-kart facility whose course was created by a bona fide F1 track designer. Or unleash your Messianic skills on the pitches of The Cage, an indoor futsal complex.
TRAVEL CONVENIENCE
Getting from any one of these attractions to another is as simple as hopping on a subway or a bus. Thanks to the city's diminutive size, the Mass Rapid Transit (MRT) subway system and the local bus network spread out to all four corners of the island—or, in the case of Sentosa, and then some. Singapore has also seen the rise of bike-sharing services such as oBike, Mobike and ofo; so long as you have a credit card, you'll be able to hop on a two-wheeler and cruise around the city on the cheap. Cycling on the island is a cinch, too, thanks to the many Park Connectors that tie the parks and neighbourhoods together.
BLOC Hotels London Gatwick
They say it's better to travel than to arrive. We think both are important. With BLOC you won't have far to travel at all. We're waiting to welcome you just steps from Gatwick South Terminal Departures. Any closer and we'd be on the runway!
Our 245 room hotel offers 'Sleep Haven Zones', family rooms, a business floor and Presidential Suite. Park at the terminal through one of our exclusive deals; check your bags with your airline and take your overnight bag to the room; send an email with free WiFi; relax on your sumptuous king-sized bed, watching one of our HD LED TVs; freshen up in a monsoon-drench shower wet room and seamlessly check out to arrive at your gate in a great mood to enjoy your holiday or business trip. So much more for less.