Book Now
Book direct and save at least 10% + other exclusive Bloc perks.
Smart sleep tech.
Thursday, December 2, 2021
Sleep is pretty simple, right?
As more and more technology creeps into our daily routines, it's no surprise that it's also making its way into the bedroom too.
Here are our top picks for a restful 8 hours, from smart mattresses to the best snooze-inducing bedtime gadgets.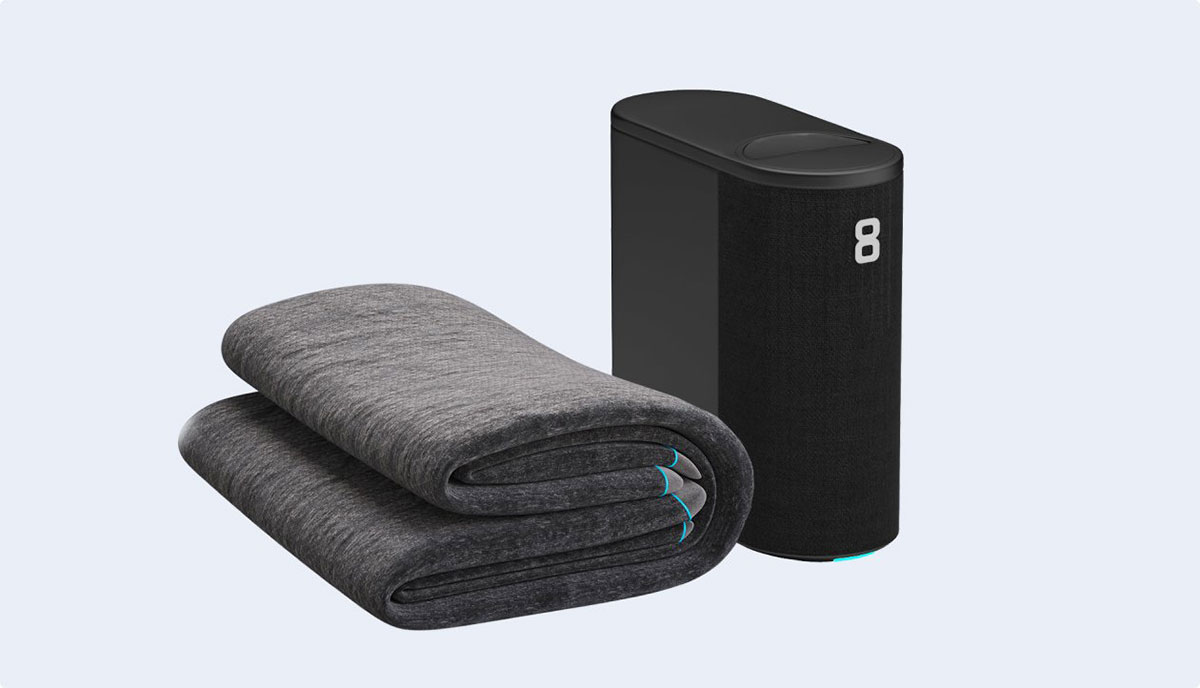 Eight Sleep Pod Pro Cover.
If you're tired of waking up in the middle of the night cold, or waking up sweaty, then Eight Sleep may have created the solution.
The Pod Pro Cover is a mattress topper that automatically adjusts itself to your perfect temperature for the best night's sleep.
Each side has its own settings, using hydro-cooling technology synchronised to the room temperature, humidity and local weather to offer each sleeper their own unique sleep profile.
It can also generate health reports like respiration and heart rate, plus unique GentleRise technology that silently wakes each individual with chest-level vibration and gradual temperature change.
From $1,695 - eightsleep.com.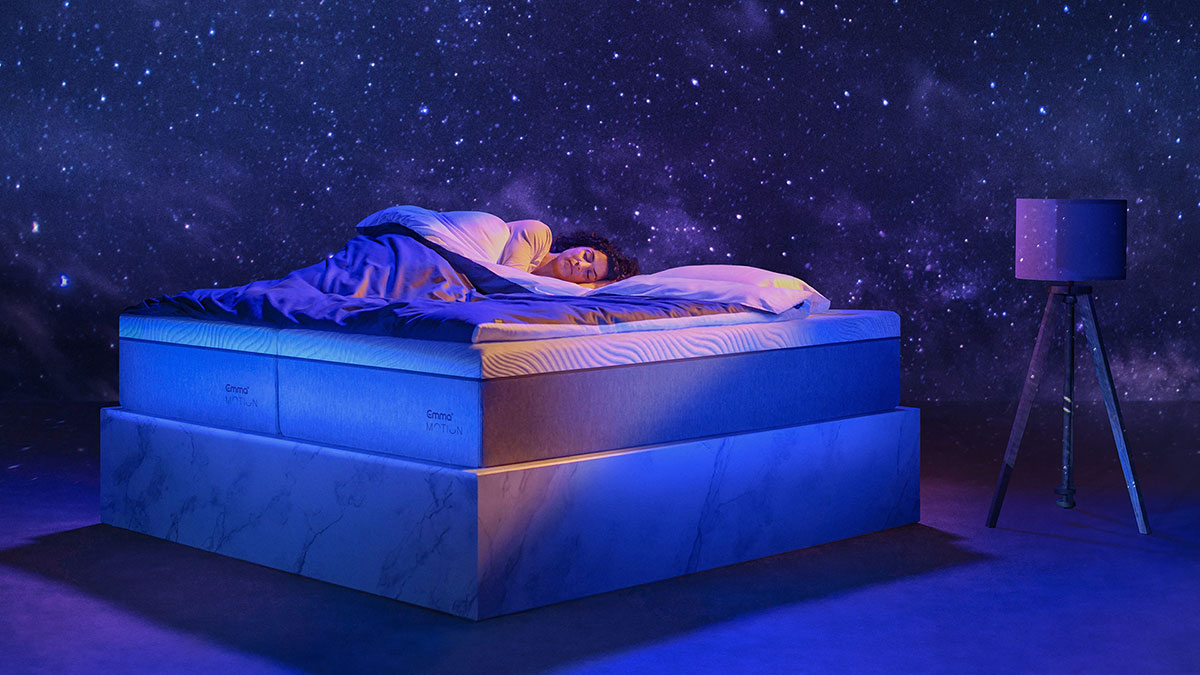 Emma Motion Smart Mattress.
The smart bed that works while you rest, the Emma Motion senses how you sleep by tracking your position and adapting to ensure optimal spinal alignment at all times. It does this by using an 'Infinite AI Sensor Mat' that links to a neural network to detect your position and send messages to the mattress to expand or shrink areas of the HRX foam layer to alter the support.
While it may sound quite heavily mechanical, it's powered by 'Silent Move IQ technology' which means every adjustment is silent and smooth.
Coming soon - emma-sleep.co.uk.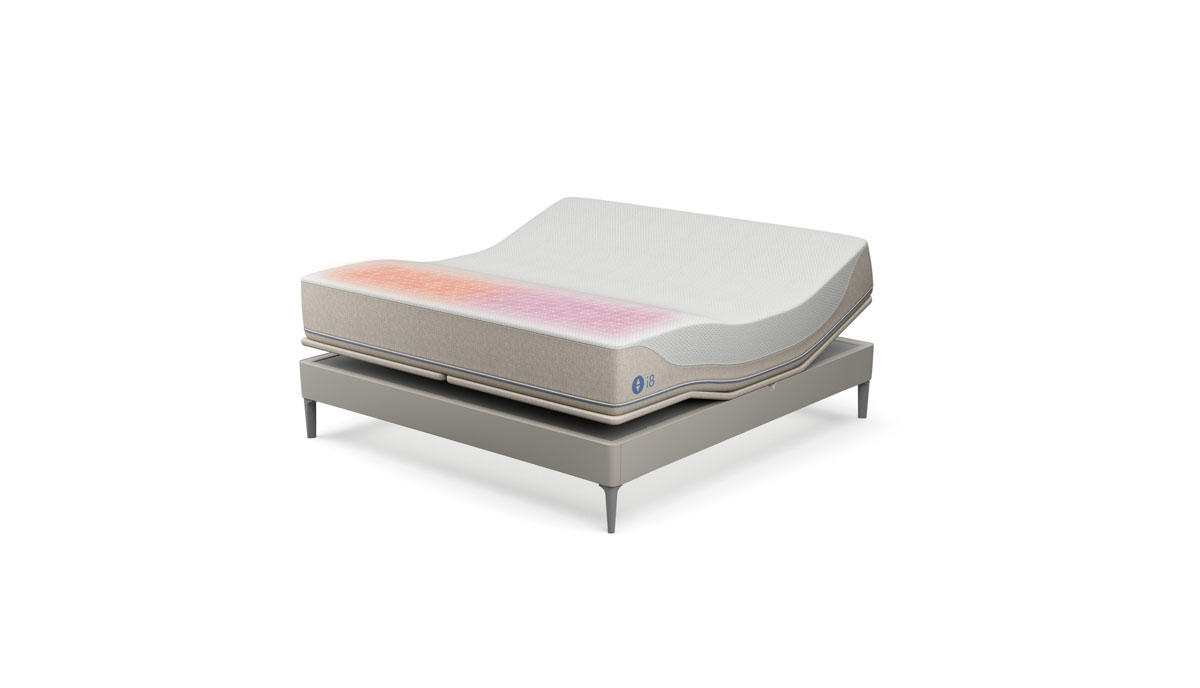 Sleep Number 360 Smart Bed.
The 360 Smart Bed from Sleep Number is packed full of features, but for light sleepers, its Partner Snore technology is a stand-out.
By using the connected smartphone app, you can gently raise your partner's head to help relieve mild snoring with the simple swipe of a finger.
You can also adjust firmness and comfort on either side whenever you need it, while also automatically adjusting firmness and comfort and you move in the night. Oh, there is also a feature that gets your feet nice and toasty too.
From $3,399 - sleepnumber.com.
Pillow Cube.
Designed by side sleepers for side sleepers, every part of this pillow is crafted to give you the best sleep experience of your life.
The block-like cushion makes sleeping on your side comfortable, keeping your neck aligned and staying cool for extra comfort.
Made with a Comfort Carbon Core, the filling regulates temperatures so you're not flipping the pillow all night trying to find the "cool" side.
From $69.99 - pillowcube.com.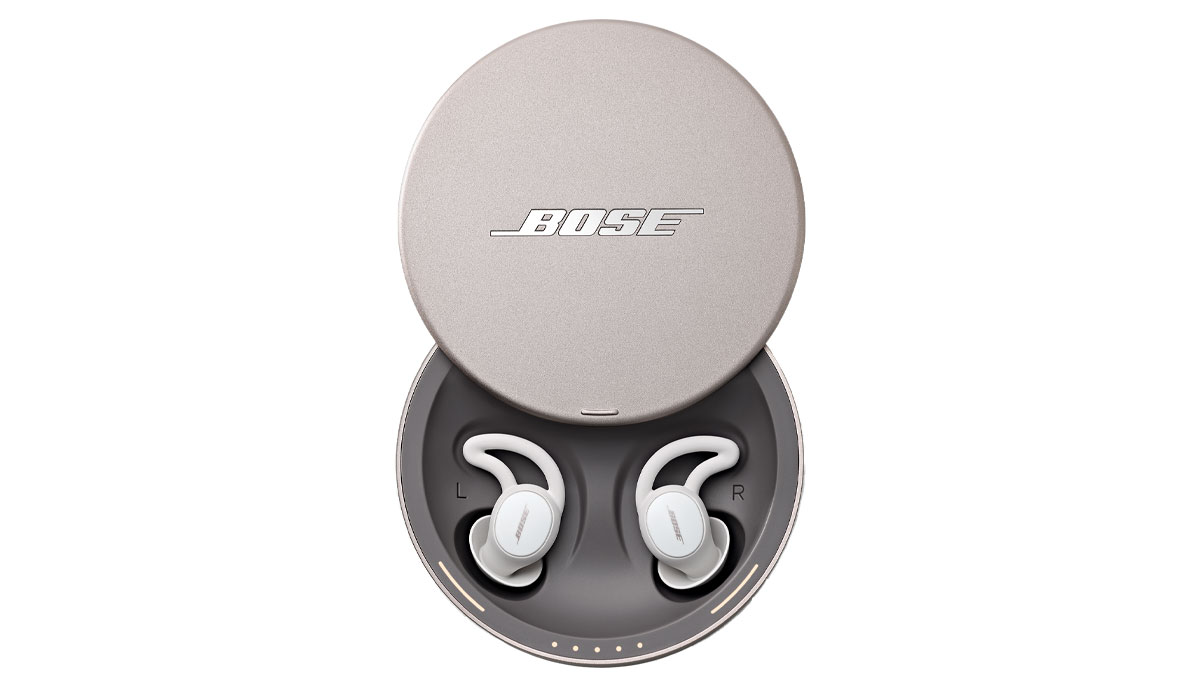 Bose Sleepbuds II.
These very small earbuds were built specifically to try to help you sleep, nothing else. Building on the not-so-favourable first-gen, which suffered from inconsistent battery life and sudden shutdowns, these are a significant improvement.
Connected to your phone via low-energy Bluetooth, there are three modes in total to choose from.
Noise Masking covers up any noise that may disrupt your sleep. Naturescapes plays, you guessed it, nature sounds. Lastly, Tranquilities plays relaxing tones. And, of course, they also include an alarm.
£229.95 - bose.com.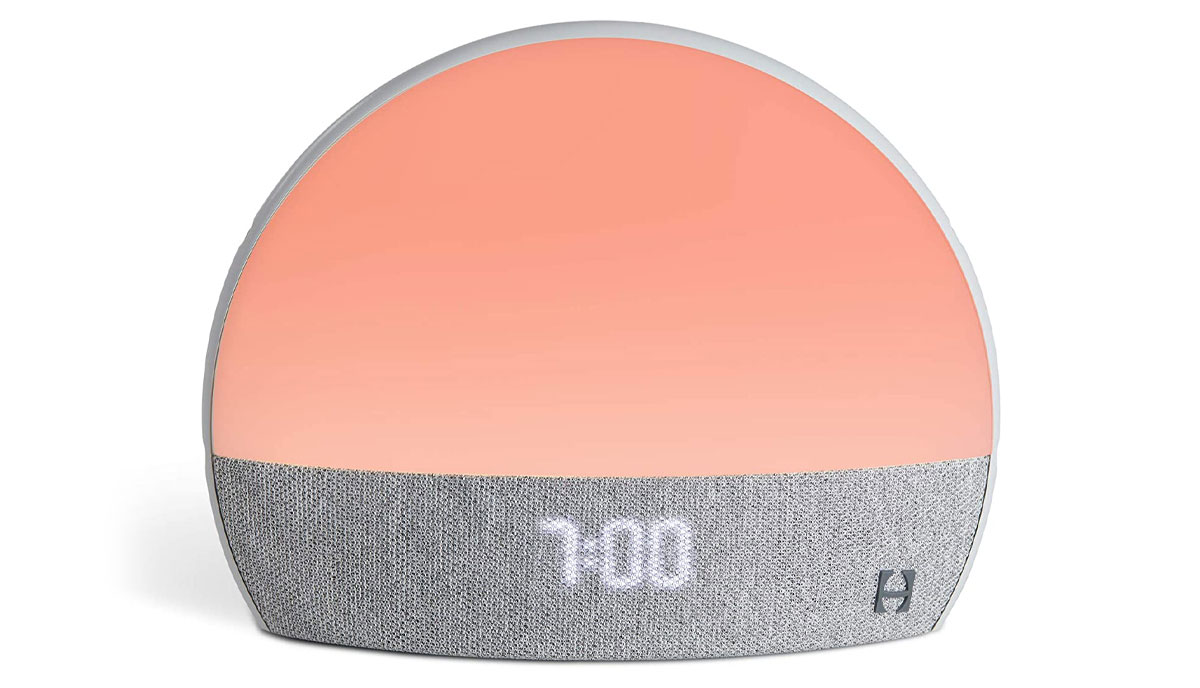 Hatch Restore.
More than just a bedside clock, the Smart Sleep Assistant combines a sound machine, sunrise alarm, smart light, meditation app and alarm all-in-one.
Its main selling point is its nightly routine function, which is designed to help structure your evening to wind down before sleep.
With 100s of hours of snooze-worthy content included, you can choose from soundscapes for deeper sleep, to meditative content to wake up and stretch your day right.
Coupled with its sunrise wake up light alarm, the Restore aims to ease you awake by mimicking a natural sunrise.
$129.99 - hatch.co.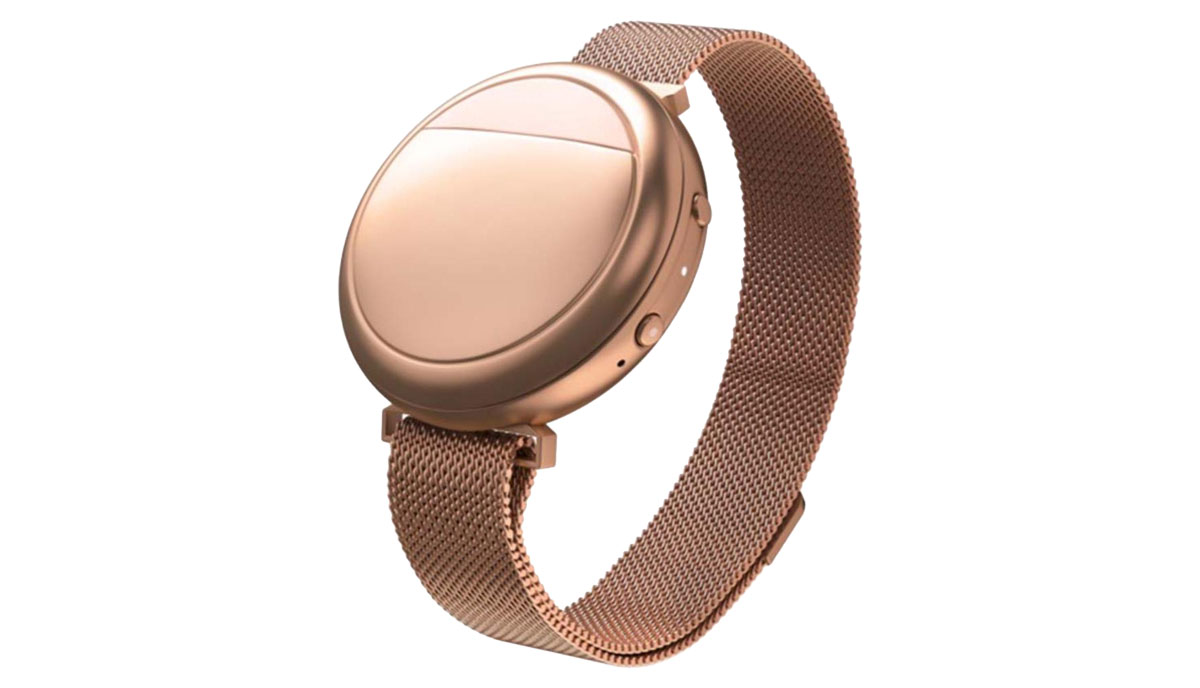 Embr Wave 2.
Originally marketed as a device to treat the symptoms of menopause, the team quickly caught on to its obvious bedtime application.
The wristband applies precisely calibrated cooling or warming sensations to the inside of your wrist to help regulate your body temperature when getting to sleep.
The companion app allows you to modify the duration and feel of your sessions, assigning your favourites to a button on the device for quick access. Its powerful rechargeable battery can hold up to a day's wear after just a single 2-hour charge.
From $349.00 - embrlabs.com.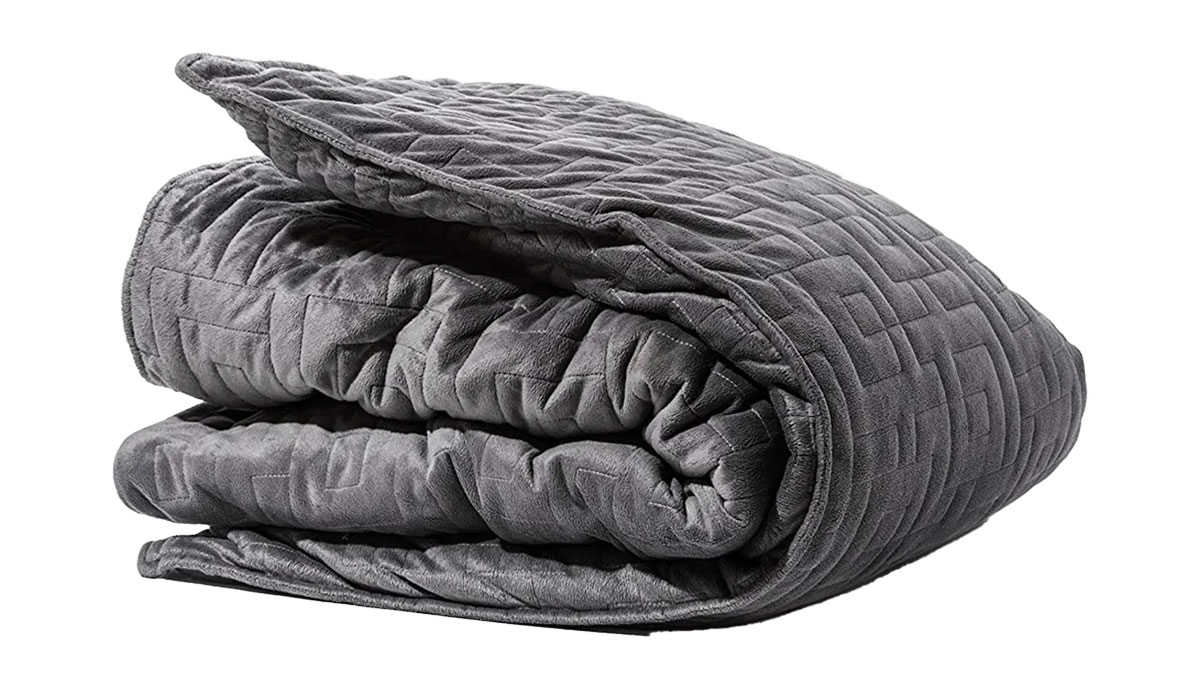 Gravity Blanket.
For those who love to get snug and cozy, the 35-pound soft micro-plush covered Gravity Blanket will make you feel like you've just been tucked in.
The 'deep pressure stimulation' simulates the feeling of being held or hugged, increasing serotonin and melatonin – the feel-good hormones.
Made with high-quality materials such as premium-grade glass beads and soft, durable duvet covers.
From £98.00 - gravityblankets.com.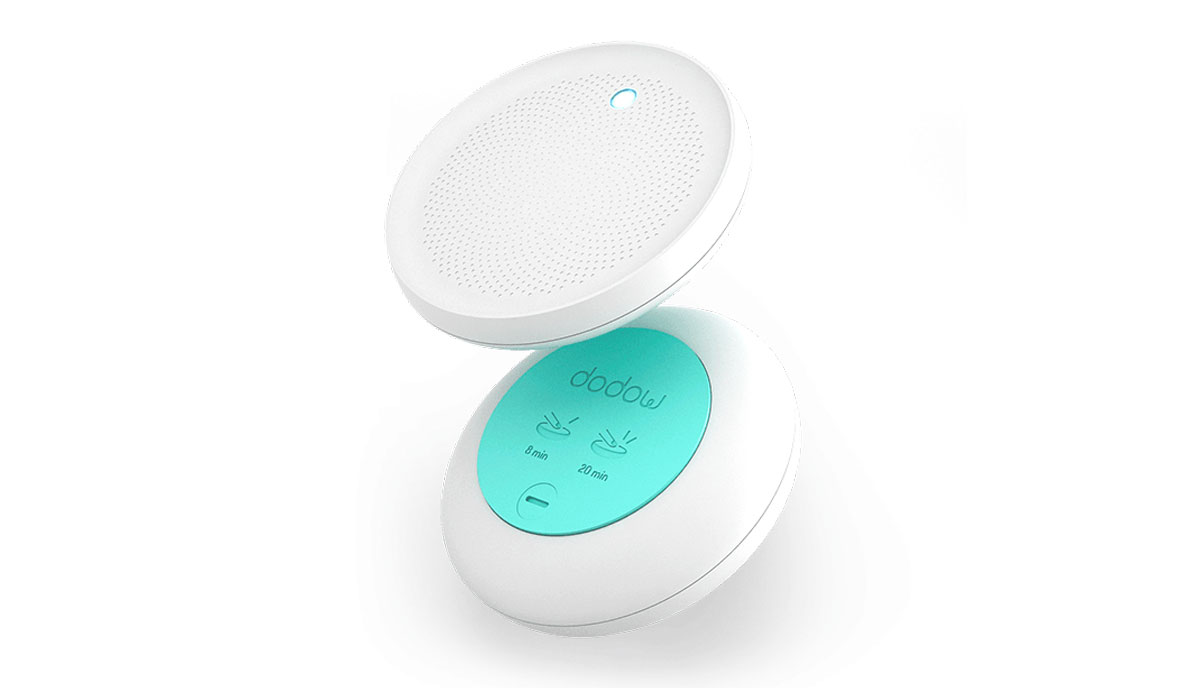 DoDow Sleep Machine.
Created for insomniacs, this discreet gadget sits on your bedside table and emits a calming blue light onto the ceiling that slowly shrinks and grows.
Combining meditation, yoga and behavioural cognitive therapy techniques, this gadget helps to slow down your breathing from 11 breaths per minute down to 6, helping you drift off worry-free.
Great for those who suffer from circadian cycle sleep disorders or jet lag, it includes a simple 8 or 20-minute timer.
From £49.99 - mydodow.com.
Bloc Gatwick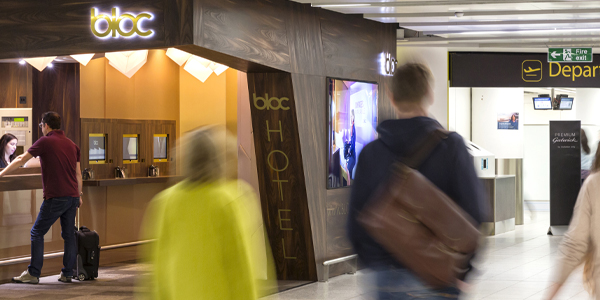 Bloc is a short-stay hotel designed to give you the very best of everything needed to sleep, shower and step out fresh into a new day, right in the heart of the action.
It's short-term staying designed around you. Lightspeed wifi, to keep you connected when you're on. High-powered showers, sound-proof walls and big, comfy beds for when you're not.
It's everything you need, and none of what you don't. No bells, no whistles, just pure rest and relaxation. And even better, it's right at the centre of the action, so you can step right out into it when morning comes, and step right back in when the day is done.
Book direct and save at least 10% + Free Premium Security.