Stirchley: The new night out.
Wednesday, March 4, 2020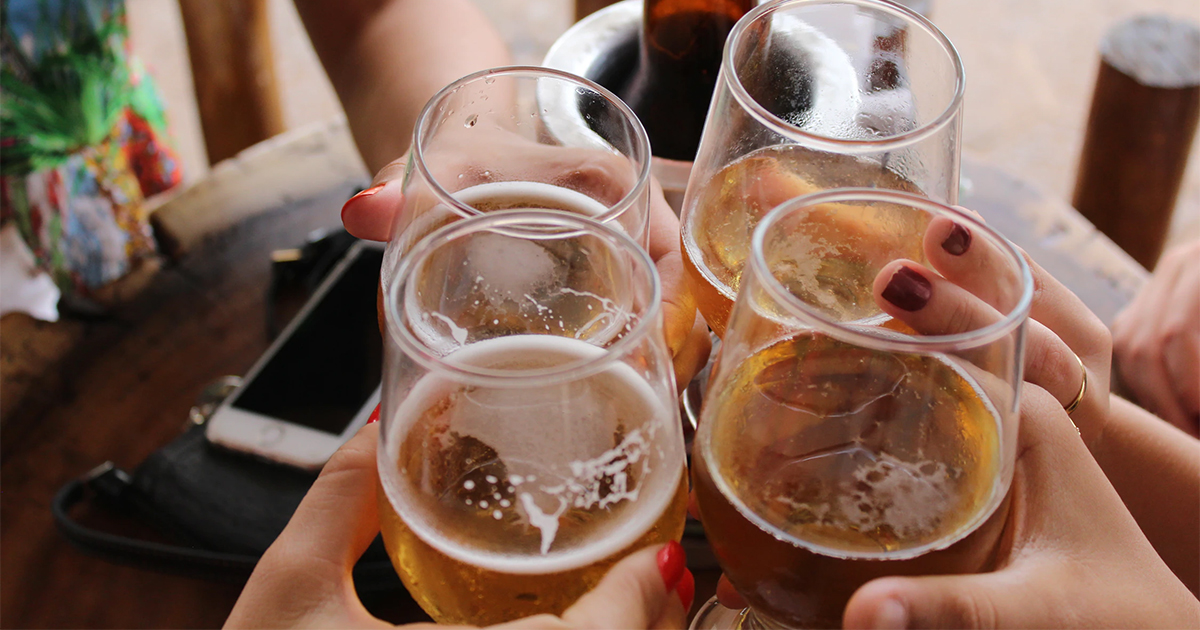 It may be news to some, that Stirchley, in south Birmingham, is the 'latest place to be seen'. Slowly building a cool and independent reputation over recent years, it is now a worthy destination for a night on the tiles.
My recent suggestion to a former police officer, that Stirchley is the next big thing, was met with "it's a shit hole, only times I went to Stirchley was to drag someone out of a pub", or a fonder recollection of an elderly chap I met in the Bull's Head Bishopsgate Street, explained he grew up in Stirchley and told me stories of how he and his siblings would have to pay thrupence to use the public washroom, and how he was banned from the swimming baths by the one-armed lifeguard.
Well.. those were the days! Not any more though, this is the new hip and cool Stirchley (it was never that bad from my memory).
Whilst not fully formed, the signs of this suburb's hipster (I do hate that word) slight gentrification is picking up pace and well, you really should give it a try. Easy access from Bourneville Train Station or the Pershore Road. So without further ado, here's our tasty picks of Stirchers.
Attic Brew Co.
Tucked away, on a quiet unsuspecting street in Stirchley, exists vegan-friendly Attic Brew Co. Literally a stone's throw from Bournville train station, Attic Brew Co. has been carefully honing its in-house brewing techniques whilst quenching the thirst of many an inquisitive Brummie since November 2018. Everyone is welcome with a great selection of beers, wines, spirits and ciders to choose from.
View this post on Instagram
Attic Brew Co. is dog-friendly and under 18s are welcome until 6 o'clock. There's ample seating inside this converted warehouse, with a street food vendor in the courtyard, and various DJs, live music and art events taking place most weekends – expect a wide mix of punters from far and wide. Open Thursday, Friday, Saturday and Sunday.
Couch.
Couch is a modern, stylish neighbourhood Cocktail Bar specialising in timeless concept handcrafted cocktail menus, inspired by music. Each completely original drink is based on a different song and musician from Kurt Cobain to Kenny Rogers.
View this post on Instagram
Guests can also enjoy a select wine list and Negroni on tap. The staff will guide you through the 15 cocktails inspired by their favourite musicians, there's a small hidden beer garden too – all happening inside a cosy, laid back and comfortable setting.
Caneat.
Caneat is a funky little cafe on the Pershore Rd which started out in 2017. Known for creating the best egg dishes in Brum, this forward-thinking establishment offers a simple yet inspiringly delicious menu.
View this post on Instagram
From Thai Tea Malt Loaf & Cultured Butter to Braised Borlotti, Green Sauce & Toasted Sourdough. The menu changes each week with a whole host of tasty baked treats including big scones, fancy cakes and tea – Caneat offer some of the best cakes in the city.
Ask about their garden project and cancake bakery.
Cork & Cage.
Cork & Cage is a neighbourhood bar and eatery (that term neighbourhood seems to be a theme in Stirchley right now). A small but lovely bar with contemporary Turkish food and coffee from şımarık.
View this post on Instagram
Enjoy a constantly rotating selection of lambic, wild and sour beer on tap and in bottle, real cider, natural wine and small-batch spirits with an emphasis on quality and independent production.
Birmingham Brewing Company.
Established in November 2016 with the aim of providing high quality, locally brewed beer, this multi-award-winning vegan Real Ale and Craft Beer Brewery is located on a trading estate. The brewery uses water from the Welsh Mountains, traditional British floor malted Barley and the freshest hops creating distinctive beers and flavours for all to enjoy.
View this post on Instagram
The bar also serves natural wine, locally sourced cider, spirits and soft drinks with rotating street food. Children and dogs welcome – all beers are vegan and gluten-free.
Eat Vietnam.
With well-established roots in Brum's dance music and fashion scene, owner Ming, set up Eat Vietnam, as a pop up providing fab Vietnamese food for Loaf Bakery, The Plough Harborne, Fusca (Warwick), The Lord Clifden, Faculty Coffee, Practise Pizzeria at DigBrew and Bone Head (and a DJ at Digbeth Dining Club).
View this post on Instagram
Now a Stirchley resident, Eat Vietnam cooks iconic Vietnamese cuisine with a twist from their compact eatery, delivering traditional flavours using the freshest ingredients. A simple selection on the menu but everything is cooked to perfection – the pork belly is to die for!
British Oak.
The grade 2 listed British Oak is an iconic pub. Built in its current form in 1926 and discerningly refurbished, many of its outstanding features have now been revealed in all their former glory.
View this post on Instagram
The oak fireplaces that were once covered in dark paint have now been restored and polished so that the warmth of the original wood brings atmosphere and drama to each of the 5 rooms, all of which have been redecorated in a style that is in keeping with the tradition of this great pub, but given a modern contemporary feel. Possibly one of the largest beer gardens in Birmingham.
GlassHouse Beer co.
GlassHouse Beer co, is a hop-forward nano-brewery straight outta' Kings Heath and now located in Stirchley, with strong family roots in the area. GlassHouse Beer co began trading in May 2017.
View this post on Instagram
Since that time the brewery has released 26 beers and collaborated with UK breweries including; Green Duck, Twisted Barrel, Burning Soul, Odyssey and DEYA. The taproom is open Fridays and Saturdays – lookout for street food pop-ups too.
The Wildcat Tap.
Once described as Birmingham's smallest pub, The Wildcat Tap moved to new larger premises with a cool design by 2GDesign (same guys who designed Chakana & Nocturnal Animals).
View this post on Instagram
This mini-mecca micro-pub of craft beer offers a friendly and relaxed environment in the bosom of Stirchley. Expect a constantly changing roster of craft cask and keg ales – open every day.
Loaf.
Loaf has existed as a food-based social enterprise on Stirchley High Street since 2012. The team run a community bakery and cookery school, bringing back traditional kitchen skills with a focus on sourdough and other artisan breads.
View this post on Instagram
Apart from various cool food pop-ups, they do a wicked lunch menu which changes regularly, but to give an idea, as this goes to press the Roast Cauliflower, pickled red cabbage, stuffing and Mozzarella pizza or Salt beef on challah with Mustard and pickles and Roast Parsnips, walnut and stilton sourdough pizza… all sound divine!
Words by Nick Byng from Grapevine Birmingham, an alternative what's on Birmingham guide, featuring the best bars, restaurants, live music, nightlife, shopping and arts events across the city - visit www.grapevinebirmingham.com
Bloc Jewellery Quarter
Bloc is a short stay hotel designed to give you the very best of everything needed to sleep, shower and step out fresh into a new day, right in the heart of the action.
Its short-term staying designed around you. Lightspeed wifi, to keep you connected when you're on. High-powered showers, sound-proof walls and big, comfy beds for when you're not.
It's everything you need, and none of what you don't. No bells, no whistles, just pure rest and relaxation. And even better, it's right at the centre of the action, so you can step right out into it when morning comes, and step right back in when the day is done.
Looking for some staycation inspiration? Check out Things to do in Birmingham and start planning your next adventure with Bloc.