Book Now
Book direct and save at least 10% + other exclusive Bloc perks.
The Toblerone Secret.
Wednesday, December 15, 2021
Synonymous with airport duty-free and Christmas time, the Swiss chocolate bar Toblerone is an excellent example of how a company's roots can be incorporated into its mark.
Founded by Swiss chocolatiers Theodor Tobler and his cousin Emil Baumann, Theodor took over his father's chocolate factory and in 1908 introduced the unique chocolate bar shape we all know and love to this day.
The name of the bar is a combination of the family name and the Italian word "Torrone" which happens to be a type of nougat.
The Matterhorn, a Swiss mountain, is thought to be the inspiration for the triangular shape of the chocolate pieces. It wasn't until 2000 when the famous peak became part of the official logo used today.
Hidden in plain sight and often mistaken for snow, you'll spot the outline of a bear standing up on its hind legs, reaching up the mountain.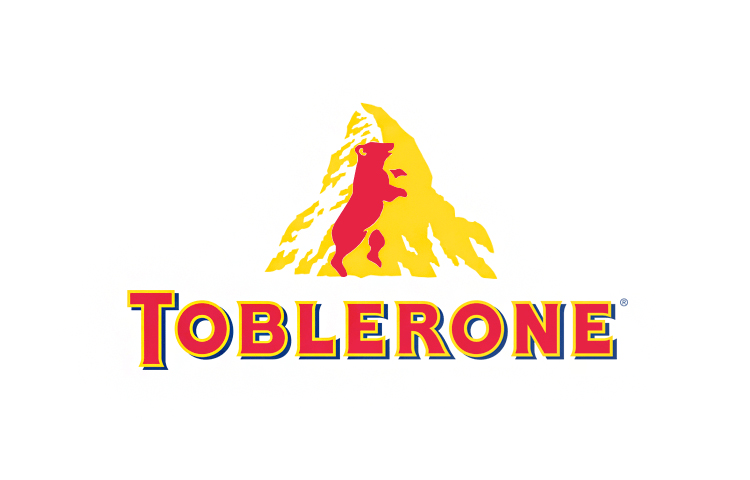 Tobler incorporated this into the logo because of Bern, the Swiss capital where the bar was created is also called the "City of Bears". The same bear symbol is also featured on the city's coat of arms.
The interior of the Tobler factory in Switzerland is also where the title sequence for Gene Wilder's Willy Wonka & the Chocolate Factory was filmed.
Since 2012, the synonymous Chocolate bar has been owned by US company Mondelez International, who also own Cadbury, Oreo, Milka, Ritz and other brands.
Bloc Gatwick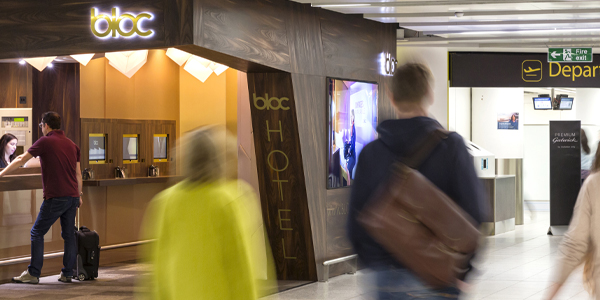 Bloc is a short-stay hotel designed to give you the very best of everything needed to sleep, shower and step out fresh into a new day, right in the heart of the action.
It's short-term staying designed around you. Lightspeed wifi, to keep you connected when you're on. High-powered showers, sound-proof walls and big, comfy beds for when you're not.
It's everything you need, and none of what you don't. No bells, no whistles, just pure rest and relaxation. And even better, it's right at the centre of the action, so you can step right out into it when morning comes, and step right back in when the day is done.
Book direct and save at least 10% + Free Premium Security.