Book Now
Book direct and save at least 10% + other exclusive Bloc perks.
Welcome to the Metaverse.
Monday, February 28, 2022
With Facebook rebranding its parent company Meta to mark its next phase into the metaverse, Mark Zuckerberg and others tech giants are playing catch-up in a 30-year race for virtual-supremacy.
The term 'metaverse' was first coined by author Neal Stephenson in the 1992 cyberpunk novel Snow Crash. Stephenson's metaverse is described as a successor to the internet, where people live alternative lives in a virtual world along a hundred-metre-wide road called the Street.
Today, people agree that for something to be defined as a 'metaverse' it must meet three basic criteria; it's always there when you want it to be, you can change it and it stays changed, and you can own it.
There have been several attempts to create metaverses over the years. Second Life, which launched in 2003, is cited as the first successful and commercially sustainable example.
While not offering a fully immersive VR experience, Second Life allows 'residents' to create a Sims-like avatar and participate in both individual and group activities, build, create, shop and trade virtual property and services with one another within a virtual 3D world.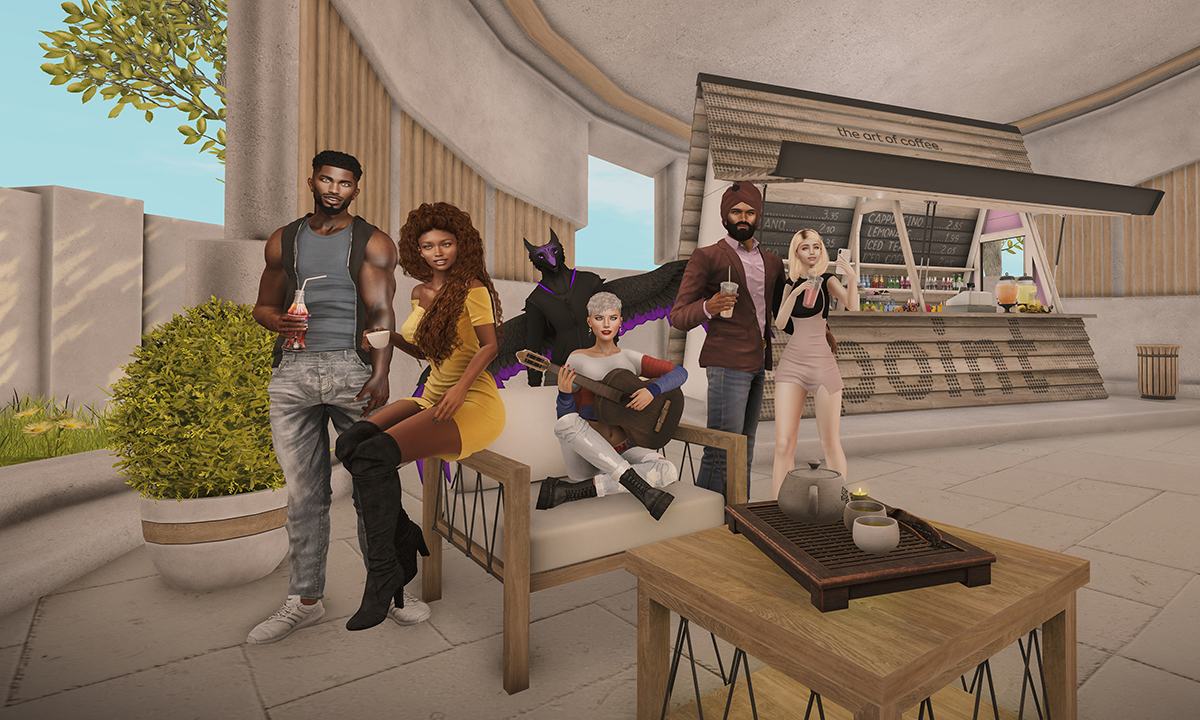 Even without any predefined objectives or goals to encourage engagement, by 2013, Second Life had sparked the imagination of approximately one million regular users.
While free to join, Second Life is powered by a virtual economy. Uses can create 'inworld' tradable objects which can be bought and sold using Linden Dollars, which are exchangeable with real-world currency.
In addition to charging a commission for items sold on its marketplace, Linden Lab, the creators of Second Life, also make money through virtual land rental and other fees.
By 2015, Second Life users had cashed out approximately $60m USD of Linden Dollars and helped Second Life achieve an estimated GDP of $500m USD, higher than some small countries.
So why is Zuckerberg only now taking the metaverse seriously? If you look closely, you'll see that Facebook has been working towards this for a while.
To start with, you need powerful enough hardware to deliver a fully immersive VR and AR experience. In 2014, Facebook spent $2.3 billion acquiring Oculus VR. At the time, the California based startup had only released a development prototype of their at-home virtual reality headset, funded largely from a Kickstarter campaign.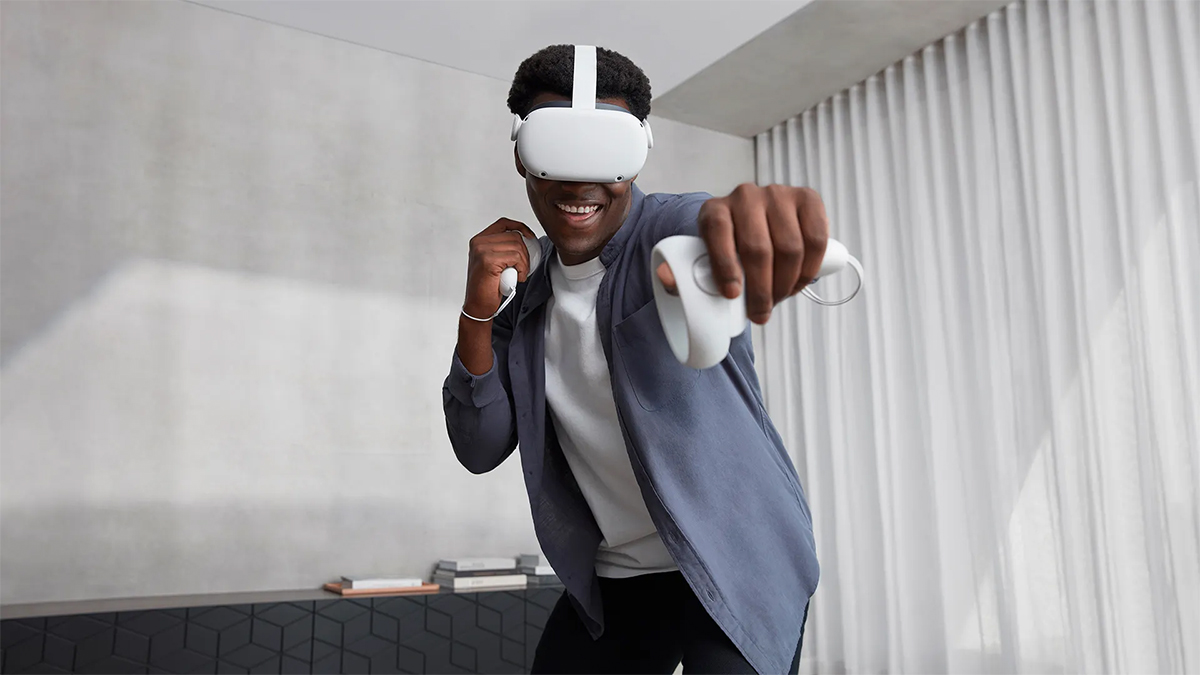 Their latest device is currently leading the gaming VR headset market. The Oculus Quest 2, which launched in late 2020, has so far sold over 10 million devices.
Next, you need enough bandwidth and server power. Facebook currently owns or co-owns 99,3999 kilometres of international internet cabling. Enough to go round the circumference of the Earth, twice.
In October last year, Facebook announced it is preparing for a record-breaking new undersea internet cable that will connect the US and Europe. When complete, it will deliver double the current capacity provided by Google's existing cross-Atlantic Dunant cable.
Facebook also owns and operates 18 global data centres, providing nearly 500,000 square metres of server space. The final hurdle is delivering the best social experience.
Facebook has been experimenting with VR apps for some time. In 2018 it launched Facebook Spaces, allowing users to step inside 360 videos, draw and play games with friends. In a persistent virtual world, where anyone and everyone can join, a successful metaverse needs to make people comfortable in a wider crowd of strangers, while still allowing them to easily interact with friends and family.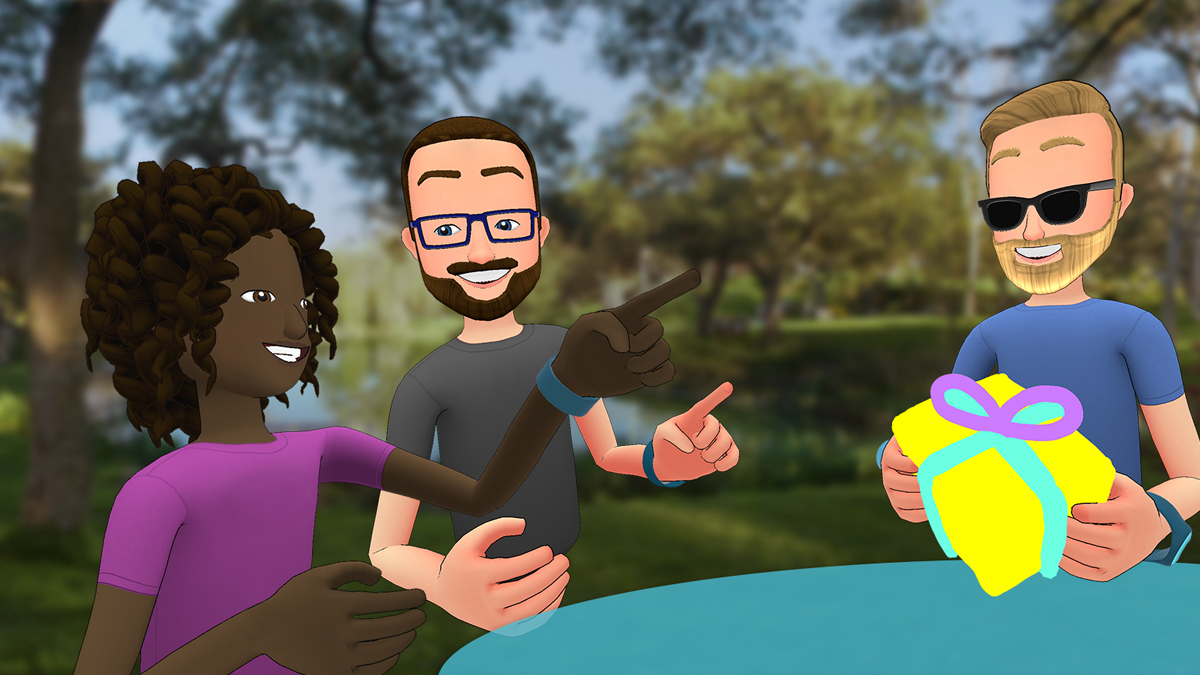 Take for example a virtual music festival. It needs to feel authentic and immersive, where people feel safe and comfortable enough to interact with one another, while still allowing them to engage with those they want to share it with.
Currently in open beta to those in the US & Canada, Meta believes it has found this winning formula in its Horizon Worlds metaverse, spending nearly $10 billion on the project in 2021 alone.
Some might argue this is just another attempt by the data-harvesting juggernaut to sustain its hyper-targeted ad-based business model, and they'd be right.
Apple's iOS privacy update, worldwide user growth stagnation and the rise of rivals like TikTok stealing younger audiences are all hitting Facebook's ad revenue.
In February, its stock market value slumped by more than $169 billion, a record daily loss for a US firm, after falling short of its predicted user growth and revenue forecasts.
By aiming to become the dominant metaverse and owning the hardware to access it, Meta is exploring new opportunities to generate income and safeguard their business from future outside interference.
The hundreds of patents recently granted by the US Patent and Trademark Office offer a glimpse into how they hope to capitalise on its success, delivering ads that are even more personalised than what is possible within its existing web-based products. From systems to track a user's facial expression and show adaptive media content, to augmented personalised advertising based on their interests and how they interact with other people.
While the metaverse isn't a new idea, the likes of Meta and others now believe it's the right time to join the virtual party, grow their influence and hopefully their share price.
What that means for the early pioneers, like Second Life and others, it's still too early to say. Metaverses are now mainstream, the technology is developing at lightning pace, and we are much closer to making Ready Player One's 'OASIS' a reality.
Bloc Gatwick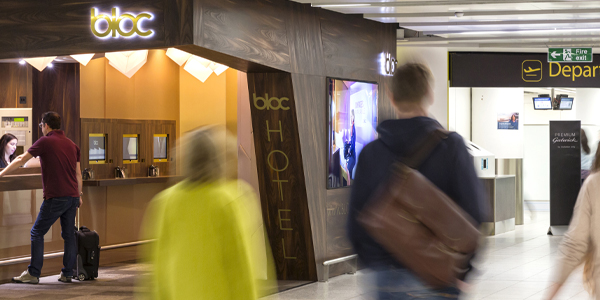 Bloc is a short-stay hotel designed to give you the very best of everything needed to sleep, shower and step out fresh into a new day, right in the heart of the action.
It's short-term staying designed around you. Lightspeed wifi, to keep you connected when you're on. High-powered showers, sound-proof walls and big, comfy beds for when you're not.
It's everything you need, and none of what you don't. No bells, no whistles, just pure rest and relaxation. And even better, it's right at the centre of the action, so you can step right out into it when morning comes, and step right back in when the day is done.
Book direct and save at least 10% + Free Premium Security.