Not going out.
Wednesday, October 2, 2019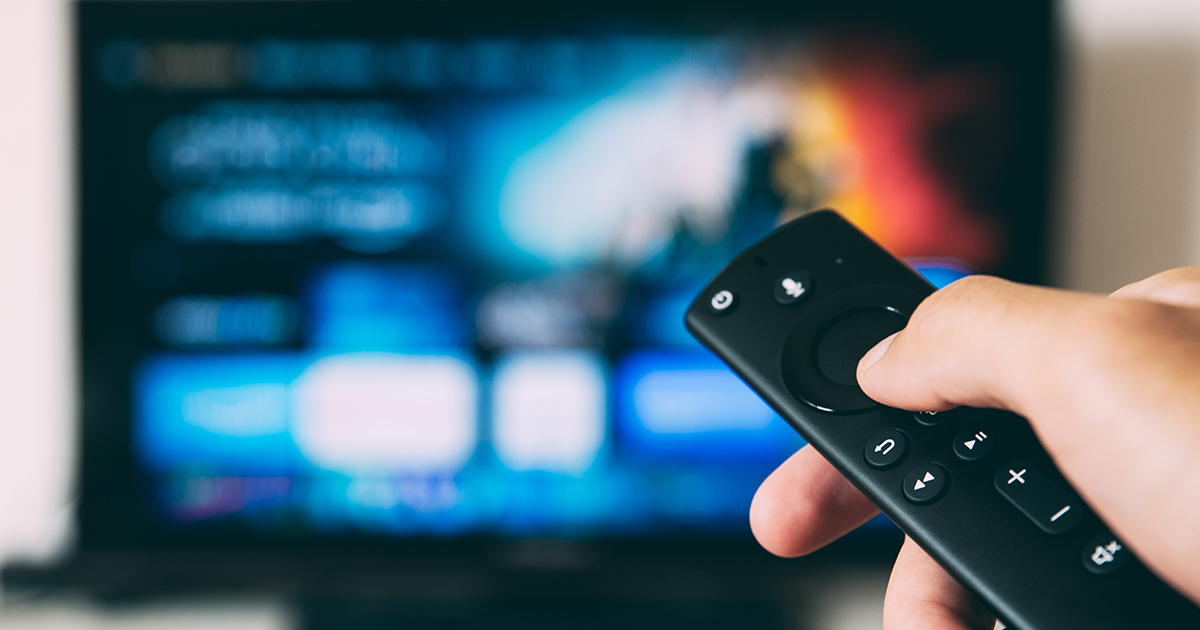 As the nights draw in and outdoor activities seem less appealing, it's the time of year to stay in and stream...
Between Two Ferns: The Movie // Netflix
Available now
You may have seen some of Zach Galifianakis's Between Two Ferns skits on YouTube.
The series has been running since 2008 with 21 episodes under its belt and numerous specials. The most prolific interviews have been with the likes of Hillary Clinton, Justin Bieber, and Bradley Cooper.
In September, Netflix will be producing alongside Funny or Die a feature-length movie seeing Zach and his crew on a road trip completing numerous interviews hoping to restore his reputation.
The Man in the High Castle: Season 4 // Amazon Prime
Available November 15, 2019
In the climactic final season, America will witness rebellion on both coasts as Juliana and Wyatt join forces with an emerging Black insurgency led by Bell Mallory.
Takeshi Kido will be forced to reckon with the demons of his past, and John and Helen Smith's lives will be forever changed after Smith steps through the Die Nebenwelt portal and travels the path not taken.
Wu-Tang: An American Saga // HULU
Available now
Inspired by the books 'The Wu-Tang Manual' and its sequel 'Tao of Wu', both written by the group's frontman RZA, the series will be set at the height of the crack epidemic in '90s-era New York.
Follow the group's formation from a group of young black men who grow out of a life of crime into one of the most successful musical groups in American history, having sold 40 million albums worldwide and releasing five gold and platinum albums.
The Witcher // Netflix
Coming soon
Netflix is trying its hand at a "the next Game of Thrones" with new fantasy TV series The Witcher, based on the globally popular fantasy saga from Polish writer Andrzej Sapkowski.
"Witchers" are hunters who develop supernatural abilities at a young age to battle deadly monsters. Sapkowski's stories follow an unconventional family that comes together to fight for truth in a dangerous world.
Starring Henry Cavill, Anya Chalotra and Freya Allan.
Diagnosis: From The New York Times Column // Netflix
Available now
Based on Dr. Lisa Sanders' popular column in The New York Times Magazine, Diagnosis follows various patients on their respective journeys toward finding a diagnosis, and potentially a cure, for their mysterious illnesses.
By combining the power of global crowd-sourcing, social media, and established medical expertise, each case is untangled with illuminating new insights that had previously eluded doctors.
The Politician // Netflix
Available now
Dark satirical comedy from American Crime Story and Feud writer Ryan Murphy.
Payton, played by Tony-winner Ben Platt, has known since childhood that he's going to be president. There's only one obstacle in his way: high school.
To get elected Student Body President, secure a spot at Harvard, and stay on his singular path to success, Payton will have to outsmart his ruthless classmates without sacrificing his own morality and carefully crafted image.
Bloc Gatwick
Bloc is a short stay hotel designed to give you the very best of everything needed to sleep, shower and step out fresh into a new day, right in the heart of the action.
Its short-term staying designed around you. Lightspeed wifi, to keep you connected when you're on. High-powered showers, sound-proof walls and big, comfy beds for when you're not.
It's everything you need, and none of what you don't. No bells, no whistles, just pure rest and relaxation. And even better, it's right at the centre of the action, so you can step right out into it when morning comes, and step right back in when the day is done.